Ladies: Stand Up and Shout! – A tool that helps you pee like a man
Ladies, urine luck! Whizz by all the bathroom lines with The Stand Up – A tool that helps women pee standing up, anywhere!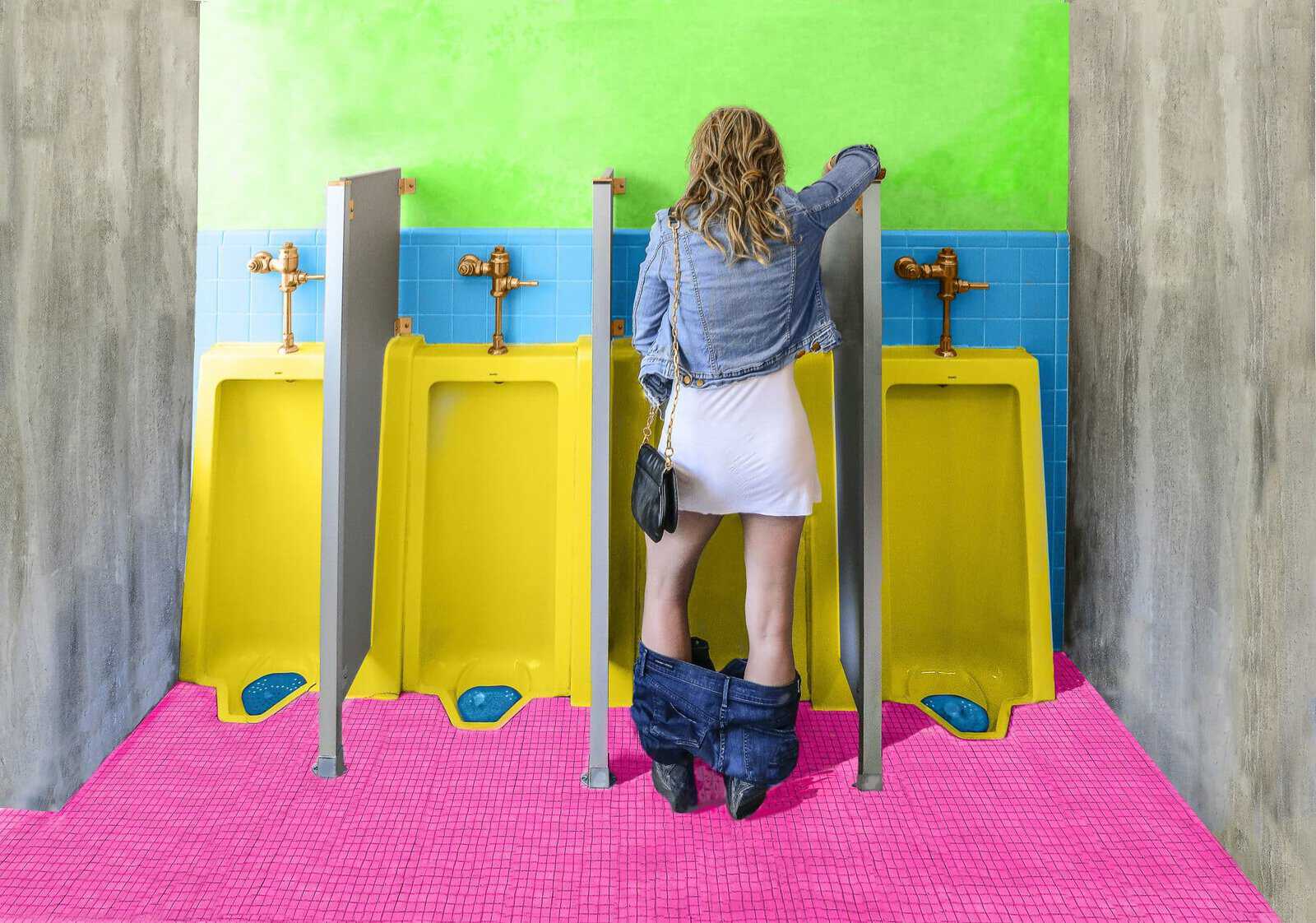 Ladies, urine luck! Your prayers have been answered. Stand Up is a company that is looking to change the way women pee in public.
Don't you hate it when you go into a bathroom, and open that door, only to find it's been obliterated by the previous person who used it. This only leaves you with two choices: take one for the team and hope you don't leave with a third arm, or hold it in and hope you don't reliever yourself somewhere other than a bathroom.
Here's how it works:
Standup was founded by Sara Grossman. She was always taught to use the bathroom before long trips, always jealous of her three brother being able to piss anywhere they want. Therefore, the idea came to her.
"When encountering a less-than desirable peeing locale, many women
opt to squat, which isn't easy! We can feel off-balance, like we're about
to fall through the stall door, or maybe like we're modern-arting a one of
a kind pee-splatter-painting for the next unlucky hopeful-sitter," says
Grossman. "There's just no winning when it comes to squat-peeing,
which is why I invented the Stand Up ™; I believe women can have a
hygienic and dignified peeing experience if they so choose."
A product like this makes sense to most people, but the question lingers: Do people buy this? According to it's founder, yes they do! Sara told me in an email conversation "sales in august were almost 3 times what they were in July." So it seems that it's catching on. "Mostly women buy but a good number of men buy as gifts!" she later added.
You can purchase The Stand Up™  at www.the-stand-up.com. Stand Ups are packaged in
convenient, ready-to-"go" sizes: The Purse Pack ($6), The Festival Pack (3 Purse Packs for $16)
and The Super Woman Pack (6 Purse Packs for $30).
Follow us on Flipboard, Google News, or Apple News