Travis Hezel, Director of Global Sponsorships with SteelSeries, talks the past, present and future of eSports
Here's the last installment of our interview with Travis Hezel, director of SteelSeries Global sponsorships.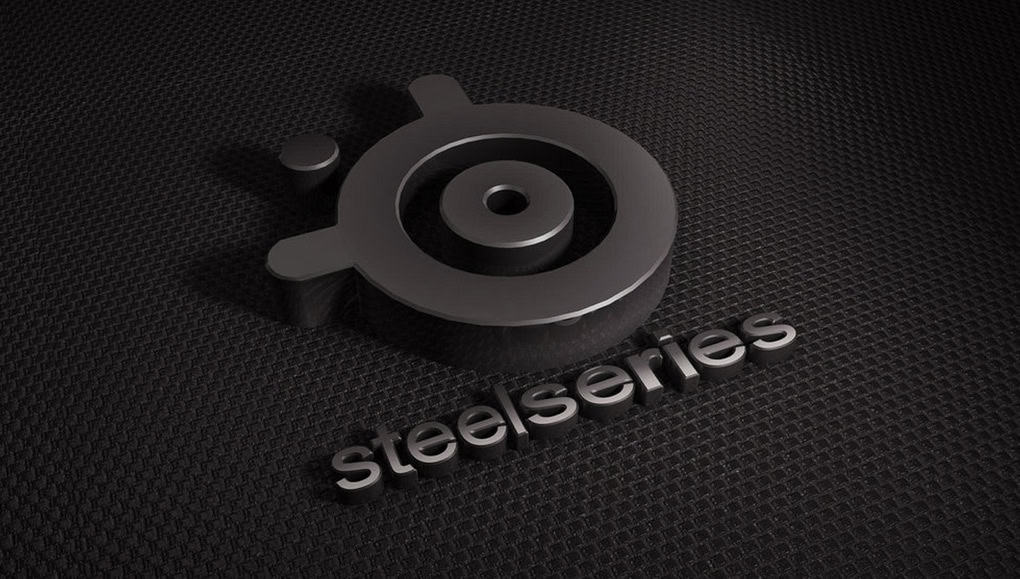 [dropcap]E[/dropcap]arlier this week, we sat down in a 2-part interview with Travis Hezel, Director of Global Sponsorships with SteelSeries. In our first part of the interview, we discussed sponsorships and the pro scene, including issues with toxicity and doping. The second part of this interview is much more lighthearted and focuses on video games and the state of the eSports scene.
---
Josh Knowles: You've told us already about your love for CounterStrike, what game do you believe will have the best shot at being the new hit eSports game?
Travis Hezel: I honestly don't believe that CounterStrike has peaked yet. So, me being biased again to CounterStrike. I also think there is an opportunity here at some point for an alternative to CounterStrike in general. I think FPS games are the easiest to watch from just the spectator standpoint. They are far easier to follow than games like, for example, DOTA 2. That being said, DOTA 2 is extremely popular and the MOBAs will still be around, DOTA 2 and League of Legends specifically for far more many years to come. I would love to see a 1v1-style shooter, similar to Quake. That was something that was popular in the earlier days of all this taking place.
JK: So something along the lines of lighting-fast matches with just 2 players? I could dig it.
[pullquote position="right"]"I think a bolt-action rifle instead of fully automatic weapons and a sniper on a team could be a change of pace that some people would appreciate. I'm not sure."[/pullquote]
TH: It definitely has a room for where eSports is at right now. I just don't know what that game is. I don't know if there's one being worked on by id, or if there's one going to randomly come out by Valve, or maybe it's a mod within the Source Engine. I don't know what that game is but I think there's a place for it right now. Looking back on things there's also room for a Call of Duty-style shooter as well. I think a bolt-action rifle instead of fully automatic weapons and a sniper on a team could be a change of pace that some people would appreciate. I'm not sure.
JK: Sounds like you would like to see shooters get a little more love?
TH: There's definitely more room for games. A 1v1 shooter similar to Quake could show the extreme side of what CounterStrike is not. CounterStrike is very tactical and there's an economy. There's 5 players working together whereas in Quake it's purely 1 person with amazing reflexes and being able to know the timers for different armors, power-ups and weapons.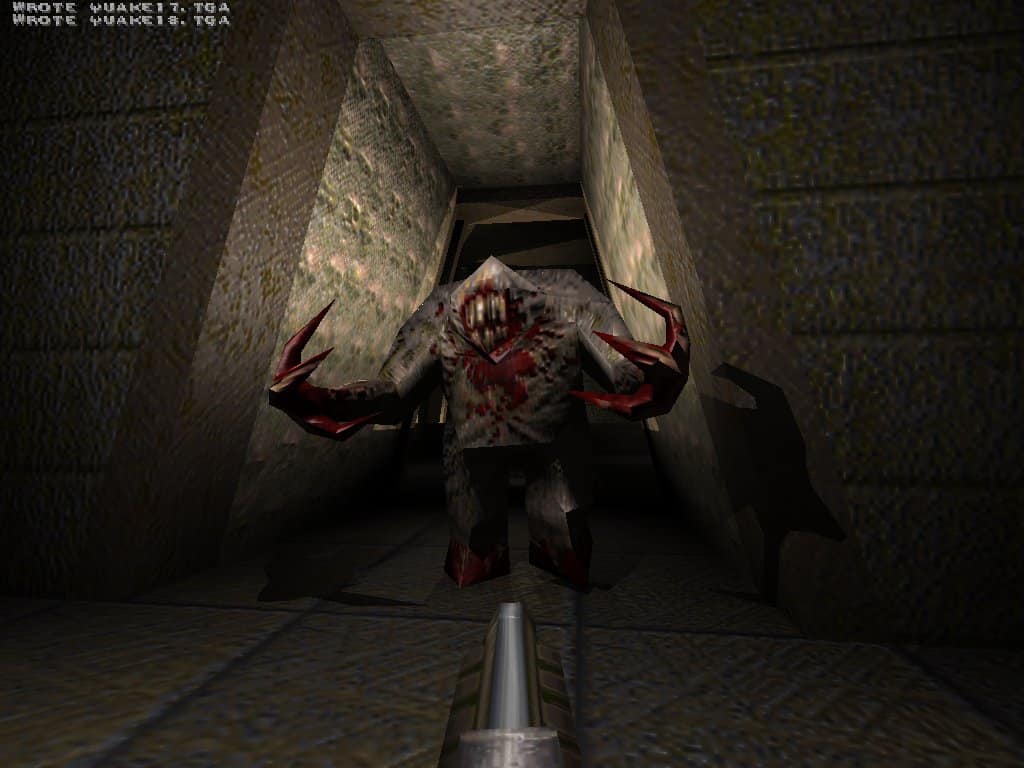 JK: Let me ask you this, in the world of eSports based FPS games, why the sudden shift from console-based shooters back to PC-based ones?
TH: Console shooters are still around and are hanging around. Our guys over at Evil Geniuses have won 15 straight events and just won their second HCS (Halo Championship Series) title. Microsoft just announced that the new Halo that HCS will have a $1,000,000 prize pool over the season. So consoles are still around, if not bigger that it ever was back when MLG was on tour. It will be interesting to see what goes on with consoles still being around and what that plays into the factor.
JK: It almost seems like eSports was an overnight phenomenon. How do you think it's gotten to this point?
[pullquote position="right"]"Nobody knows what is coming next!"[/pullquote]
TH:  Honestly, we get to this point because of StarCraft II being as popular as it was, with the Korean culture coming over to the west. You know, with team sponsors and team houses and flying western players over to Korea to live in these crazy training environments and things like this. Everyone saw that there was actually value in this and it kind of creeped over in StarCraft II and then spread out through these different genres slowly but surely and got us to this point now. That game came out in 2010-2011 and it's quickly progressed and evolved over and over. I think you've seen it as well just by these questions how it was just StarCraft II, then it was League of Legends and DOTA 2 at the same time with the MOBAs and now it's kind of gone to CounterStrike as the new hot game. Nobody knows what is coming next! Maybe it is all these games coexisting and growing up together?
JK: That would be awesome.
TH: Yeah, that would be great. There's a lot of stuff to watch to say the least. I will say I would like to NOT have WoW 3v3 arena after watching all those years of MLG and not knowing what was going on. All I knew was that Beast Cleave was OP and I saw stuff just running around and then teams won prize money. So hopefully they stay away from WoW arena for the time being.
JK: The first eSports event I reported at was a MLG one in Orlando, it's crazy to think that 1,000 people watching StarCraft was a big deal compared to now. Has the growth been surprising at all?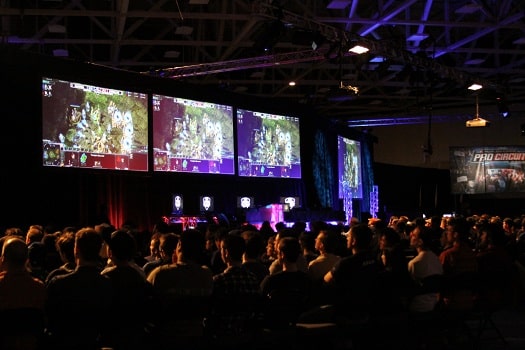 TH: I remember being at an event in Orlando for StarCraft at MLG in 2011. Those types of events on tour where were MLG had made the transistion from just Halo and Call of Duty and console shooters, over to finally putting StarCraft in. In Orlando there were 1000 people watching and it was crazy.I've had distinct conversations with people where I've asked them if they remember watching a stream for CounterStrike and there were 100 people and we'd lose our minds over that and how quickly this has grown. At StarCraft's height it didn't seem like it couldn't get bigger than this and then to see a few weeks ago at TI5 the arena was filled to capacity and what that stage looked like. It was kind of the first arena-style setting that wasn't just a stage that cut off an entire section. That was full arena seating and it's unbelievable. It doesn't even seem like it's real.
JK: The story of the growth of eSports is a great one, do you think there will be a market to package and sell the stories of the pro players as well? Like they do for traditional sports?
TH: Oh yeah, the industry has definitely changed and we  have grown with it. Our first team that we brought on, Ninjas and Pyjamas, had a cool photo shoot of them in onesies taking picture of them with products to start. Now it's as it's grown to 80,000 people watching it in an arena, we've grown to professional photo shoots with live streaming events around those, autograph sessions, the marketing has gotten way way way more refined that just taking photo shoots of people holding products.
JK: It sounds like everything is changing rapidly. What's next?
[pullquote position="right"]"Our game at SteelSeries has evolved much like the games in the arenas." [/pullquote]
TH: It's interesting to take a step back, me taking my SteelSeries hat off here, and see how companies have grown with eSports and how it has grown together. I don't know what it's going to be like in 10 years nor do I think anyone does. I think we are all just taking it day by day and just seeing where things are heading.
JK: When it comes to gear, what kind of requests do you hear the most from the pros?
TH: It depends on the players but it is definitely narrowed down to mouse and headset. Mice being for the precision side of things. A StarCraft II player plays on 6400 cpi and super high sensitivity looks like he's barely moving his mouse but still has all this precision. Meanwhile you look at someone playing CounterStrike and they are using a full QCK Heavy and swiping all over the place and it doesn't even look like they are playing a game and it's crazy. That's what I do and people don't understand it. Positional audio for headset is another. You can hear footsteps before you even see a player and there's all those types of advantages to having products that offer that. When it comes to the pros, not discrediting keyboards at all, mice and headsets are the 2 key ones.
JK: Final question here. We asked Ehtisham Rabbani and now we'll ask you. Do you feel that Twitch and Youtube Gaming streamers are an extension of the eSports field?
TH: Like I had kind of mentioned before, because of StarCraft II and it's popularity, Twitch kind of happened. You had people like Day[9] streaming on UStream and then there was the switch to Justin.TV because it was better. Then the guys over at Justin.TV recognized that there might be a need for a solo gaming platform that everyone could use as a reliable source, since UStream wasn't always reliable. Without Twitch and StarCraft II we wouldn't get to where we are at now.
[pullquote position="right"]"If you stream on Twitch you are as big a part of this movement as anyone else is."[/pullquote]
Regardless if you play at an amature level or a professional level, that community is crucial to getting this to where it is now,
JK: Travis, we here at KnowTechie thank you for taking the time to sit down and talk eSports with us! Anything you'd like to add in closing?
TH: Thank you to all the teams that we sponsor at SteelSeries.com/esports, you can see all of them there and their websites. If you are a fan of SteelSeries products, please support our teams because it means a lot to them. They definitely pay attention on social media. Tweet at them and tell them about the SteelSeries stuff that they use. It means a lot to them and it means a lot to us.
---
As you see, eSports is one of the biggest growing competitive industries in the world and it will be exciting to see where it heads next. We want to take a moment to thank Ehtisham Rabbani and Travis Hezel for taking the time to talk with us. It looks like we'll need to keep our eyes peeled for a premium 5.1/7.1 headset from SteelSeries in the future and see if Fnatic really does still go undefeated (they still are at the time you read this).
Follow us on Flipboard, Google News, or Apple News