The kid-friendly Suzy Snooze smart nightlight might actually help you get some sleep
The combination of baby monitor, soother, and nightlight with smart features and a quirky design might be the answer for those bedtime woes.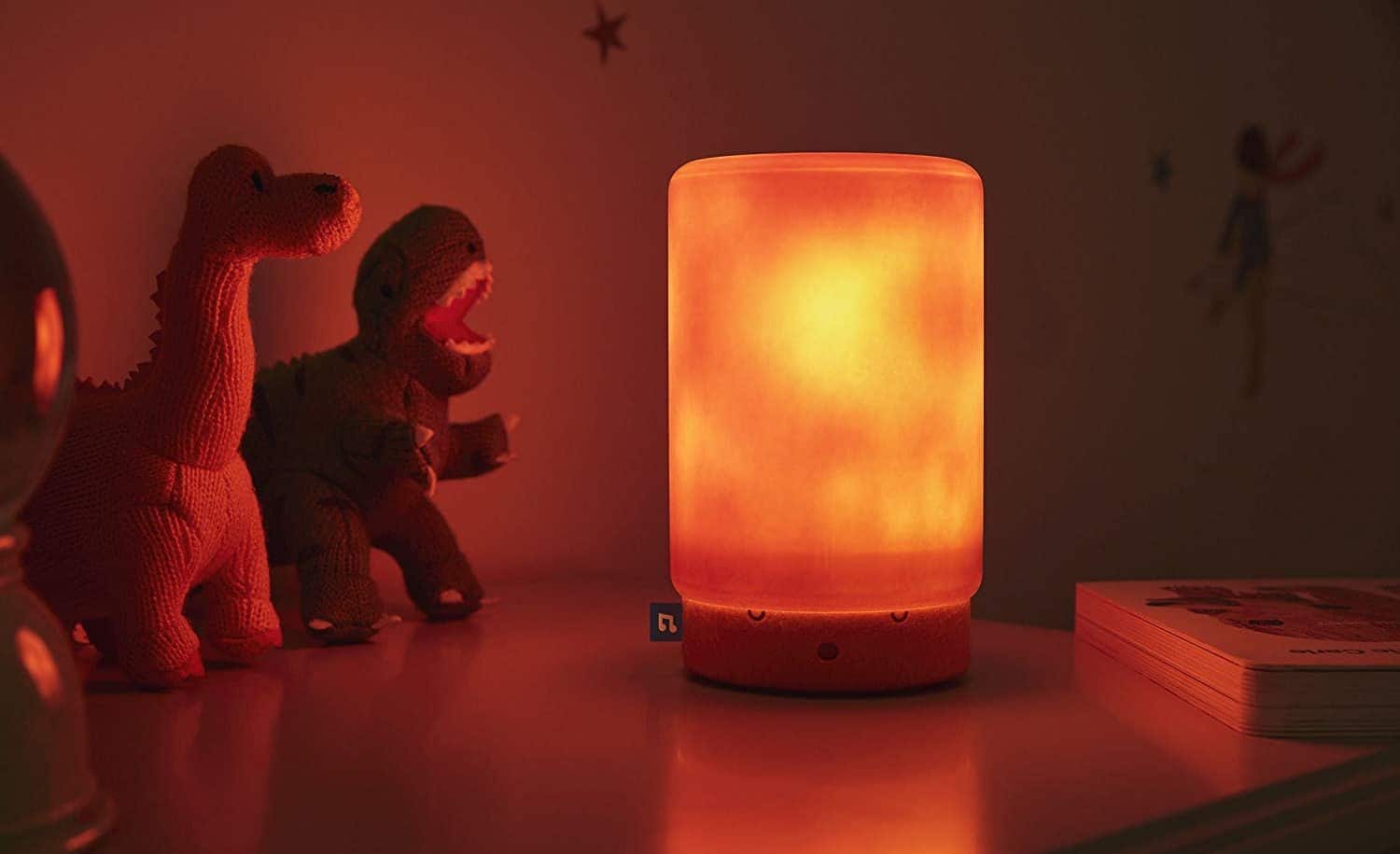 Every parent knows that the secret of getting through the day is a good night's sleep — both for you and for your little ones. British company BleepBleeps has a proven track record for making quirky gadgets that infuse fun into proven scientific research, and their new product, the Suzy Snooze, is no exception. Billed as "The World's First Smart Soother," this app-controlled baby monitor, sleep soother, smart nightlight and IoT device helps induce sleep hormones with its soothing music and ambient lighting in the red spectrum.
Suzy Snooze was another one of the Kickstarter hits that blew past its funding total in no time at all. And for good reason, most nursery nightlights are just that, a nightlight. Suzy Snooze was offering something different, with the combination of baby monitor, soother, and nightlight with smart features and a quirky design that is a world apart from the boring white of the competition.
So.. does it work? TechRadar seemed to think so,  praising its ease of setup, looks, and usefulness long-term. With an Amazon Echo shape, Suzy Snooze tries to keep you aware that it's a sleep aid at all times. Pressing down her 'hat' turns on the lighting, which is a sunrise/sunset shade of orange, and also begins the soothing music. No sterile plastic gadget here, the soothing actions go on for 15 minutes as a default. The music was composed by UK composer Erol Alkan (founder of super-hip noughties London club night Trash), and the Brits do know their chill-out, so we should totally believe in Erol.
You can also set a wake time for Suzy in the BleepBleeps app, with the aim of sleep training your little one to wake at the same time daily. The audio monitoring is a welcome addition and means you don't need multiple devices cluttering up the nursery.
With the birth of my first child with my wife on the horizon, I'm definitely going to look for Suzy Snooze closer to the due date. After all, a good night's sleep is the cornerstone of any productive day.
Suzy Snooze can be purchased via the company's website or via Amazon.
What do you think? Is this something you need in your home? Let us know.
For more gadget and tech news, check out:
Follow us on Flipboard, Google News, or Apple News