Another day, another Tesla crash – right into a police car
This time in Laguna Beach.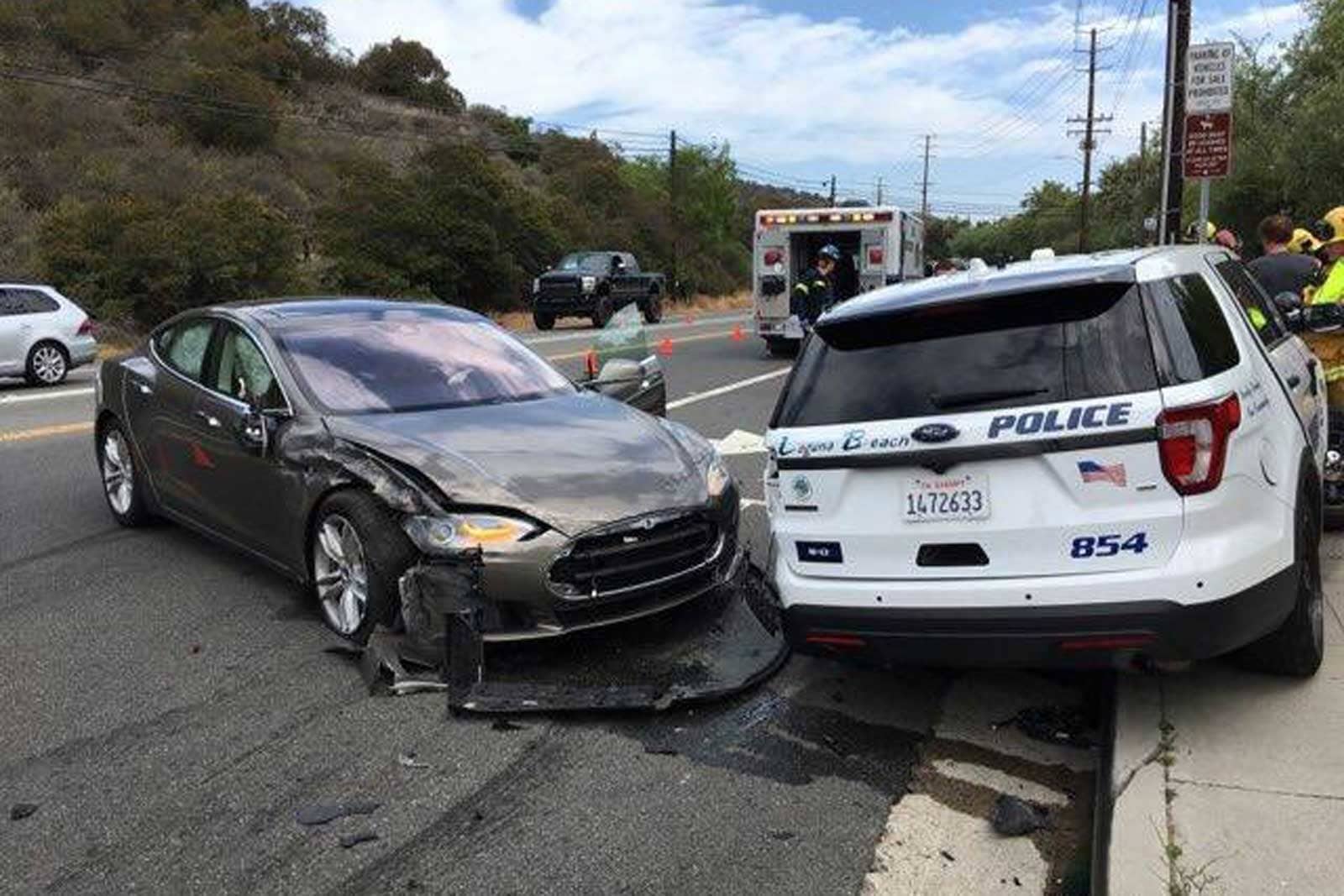 There's been another Tesla crash, this one involving a Tesla sedan that ran into a police vehicle. The crash is the latest in a series for the electric car pioneer.
According to TechCrunch, a parked vehicle belonging to the Laguna Beach Police Department was hit.  No one was in the police car and the Tesla driver had only minor injuries. Nonetheless, the police car was
totaled.
Through a spokesperson, Tesla explains,
When using Autopilot, drivers are continuously reminded of their responsibility to keep their hands on the wheel and maintain control of the vehicle at all times. Tesla has always been clear that Autopilot doesn't make the car impervious to all accidents, and before a driver can use Autopilot, they must accept a dialogue box which states that 'Autopilot is designed for use on highways that have a center divider and clear lane markings.'
Launched in late 2015, Tesla's Autopilot feature isn't supposed to replace navigation by a human driver.
Tesla's been dealing with a number of crashes in its autopilot program in recent months.
In mid-May, the driver of a Tesla Model S survived a crash in South Jordan, Utah, a suburb of Salt Lake City. The unnamed 28-year-old female driver told investigators she had activated the car's autopilot system at the time of the crash.
In April, a Tesla Model X crashed into a Florida gym. In March, an Apple engineer died after his Tesla Model X collided with a barrier in Mountain View, California. Family members said the car had exhibited multiple autopilot issues on trips before the Tesla crash.
For more Tesla news, see: Consumer Reports wasn't very impressed with the Tesla Model 3, Musk says the Tesla Model 3 is fast, very fast, and Humans are too fucking stupid to use the Tesla autopilot feature.
Are these crashes avoidable? Let us know your thoughts below.
Follow us on Flipboard, Google News, or Apple News