The world's oldest webcam is being turned off after 25 years of use
RIP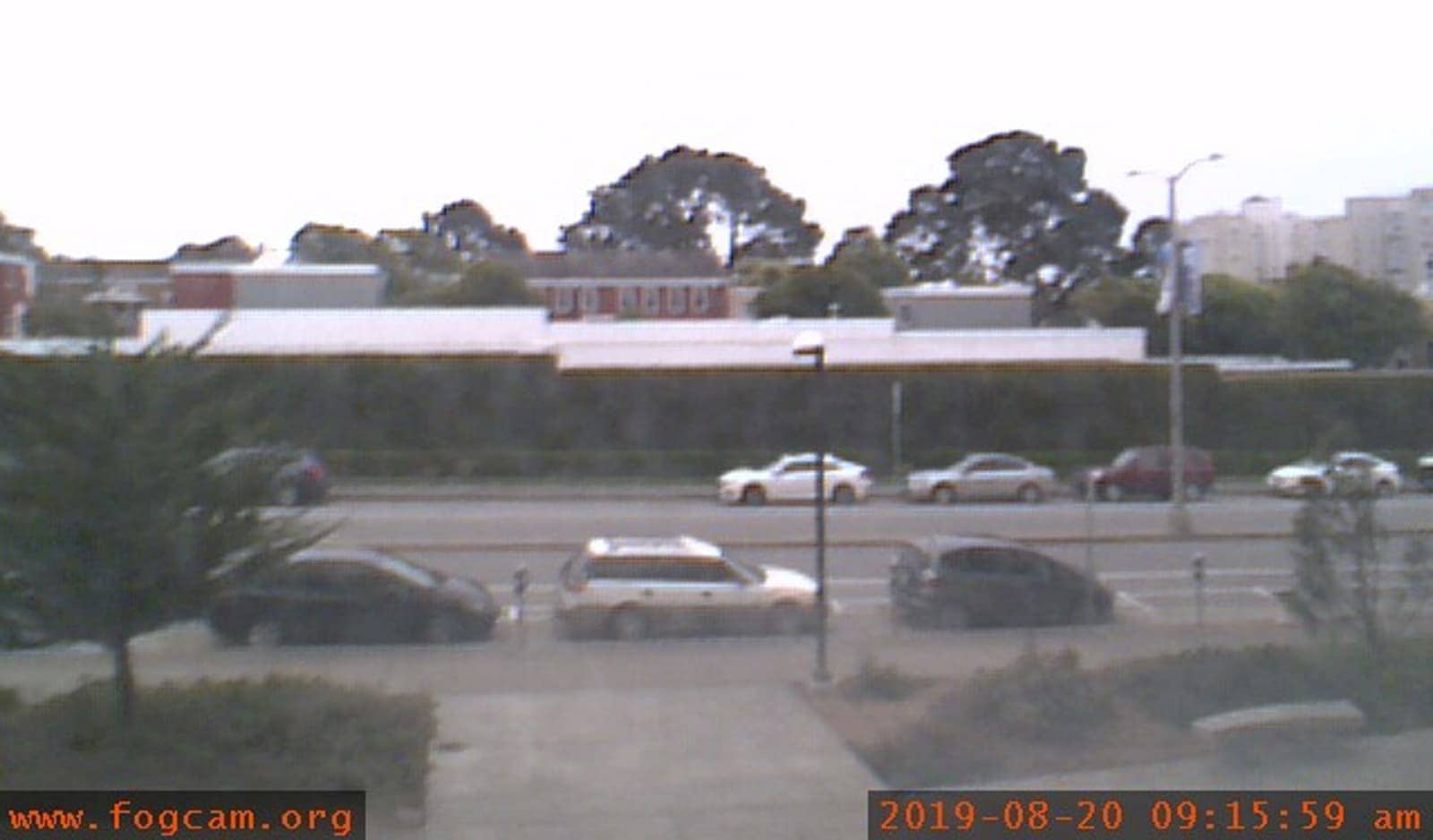 Way back in 1994, Jeff Schwartz and Dan Wong set up a webcam overlooking the San Francisco State University campus where they were taking classes – computer science classes, to be specific.
The webcam didn't really do much, it just kinda filmed the campus and was loving called the FogCam due to San Francisco's common weather phenomenon that often blanketed the Bay Area. "Our webcam is a throwback to the early days of the Internet when anyone could do anything," Schwartz said.
As to why it's being turned off? Well, Schwartz just "felt it was time to let it go," as he tells SFGate. He continues, "The bottom line is that we no longer have a really good view or place to put the camera. The university tolerates us, but they don't really endorse us and so we have to find secure locations on our own."
The FogCam spent most of its time overlooking the campus, but it would occasionally get pointed towards Cafe Rosso, so people could check to see what kind of lines were there. This was a tribute to the project that inspired the two to set up their own webcam feed – the Trojan Room Coffee Pot cam.
This cam predated the internet and was used by students and researchers at Cambridge University to monitor the all-important coffee pot.
The webcam will be turned off at the end of the month, August 30, and Schwartz is uncertain if the university will continue the condition, but that he's "open to the idea." Make sure to stop by and check out the cam before it leaves.
What do think? Surprised the FogCam lasted as long as it did? Let us know down below in the comments or carry the discussion over to our Twitter or Facebook.
Editors' Recommendations:
Follow us on Flipboard, Google News, or Apple News