2014's best tech reads according to Pocket
Pocket just unleashed their top tech reads of 2014. See which ones made the cut!
With all the content that's readily available at your fingertips, you're bound to miss something that really stands out from the rest. Let's face it, there are a ton of publications out there producing some top-notch stuff, but at the rate they're pushing these articles out, it's almost impossible to keep up. If I had nothing to do all day then I guess it wouldn't be a problem, but like anyone with a pulse, we all have lives that deserve some attention.
Luckily, I have Pocket. This is a really cool app I've been using for quite some time now. I'd be lost without it. Pocket is an app and browser extension that allows you to save articles to read at a later time. The app also features an offline mode, allowing you to catch up on anything that you've saved, even if you don't have any WiFi or cellular access. If you haven't tried it yet, I recommend checking it out.
I'm not the only one using it. According to a recent blog post, 640 million items were saved to Pocket in 2014. This can be anything from videos, pictures, articles, and more. On Tuesday, the company announced 2014's best articles in technology, saved by millions of people in Pocket.
Here's Pocket's Most Saved Tech Articles of 2014:
(www.wired.com)
"The reception that the Rift got was rapturous. "The level of immersion was unlike any other gaming experience I've ever had," one site wrote. "It transforms the experience of playing a first-person videogame," another wrote."
by @provenself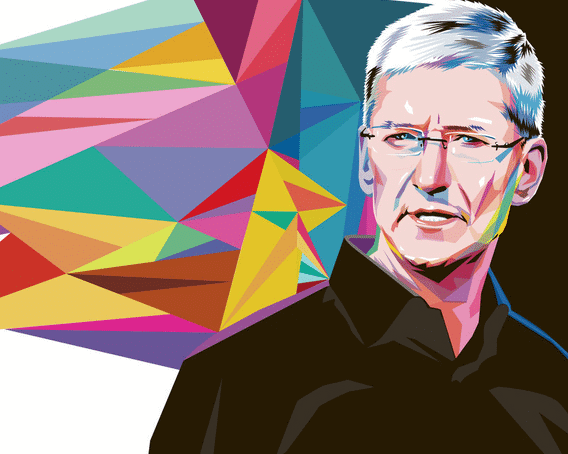 (www.nytimes.com)
"Tim Cook, Apple's chief executive, was an adolescent boy in a small Alabama town in the early 1970s when he saw something he couldn't forget. Bicycling home on a new 10-speed, he passed a large cross in flames in front of a house — one that he knew belonged to a black family."
by @bxchen
(www.blog.intercom.io)
"The experience of our primary mobile screen being a bank of app icons that lead to independent destinations is dying. And that changes what we need to design and build. How we experience content via connected devices – laptops, phones, tablets, wearables – is undergoing a dramatic change."
by @Padday
(www.nytimes.com)
"Howard Lutnick, the chief executive of Cantor Fitzgerald, one of the world's largest financial-services firms, still cries when he talks about it."
by @ian_urbina
(www.theverge.com)
"Here's a simple truth: the internet has radically changed the world."
by @reckless
(www.nymag.com)
"Recently, it has been getting harder to disappear on this planet. A surveilling drone began passing over the remote forests of northeastern Nigeria earlier this year, tracking the separatist group Boko Haram, catching glimpses of hasty encampments and escapes along dirt trails."
(www.mashable.com)
"This piece is part of Mashable Spotlight, which presents in-depth looks at the people, concepts and issues shaping our digital world. For months leading up to his resignation, Yishan Wong looked beat down. Employees say he was noticeably stressed and no longer enjoying his work."
by @sfiegerman
Click here for the complete list! 
Follow us on Flipboard, Google News, or Apple News