This AI-powered 3D camera can put your world into Minecraft
From Evomotion, the Wunder360 S1 is a multifunctional 360° camera that you can use to create 3D models.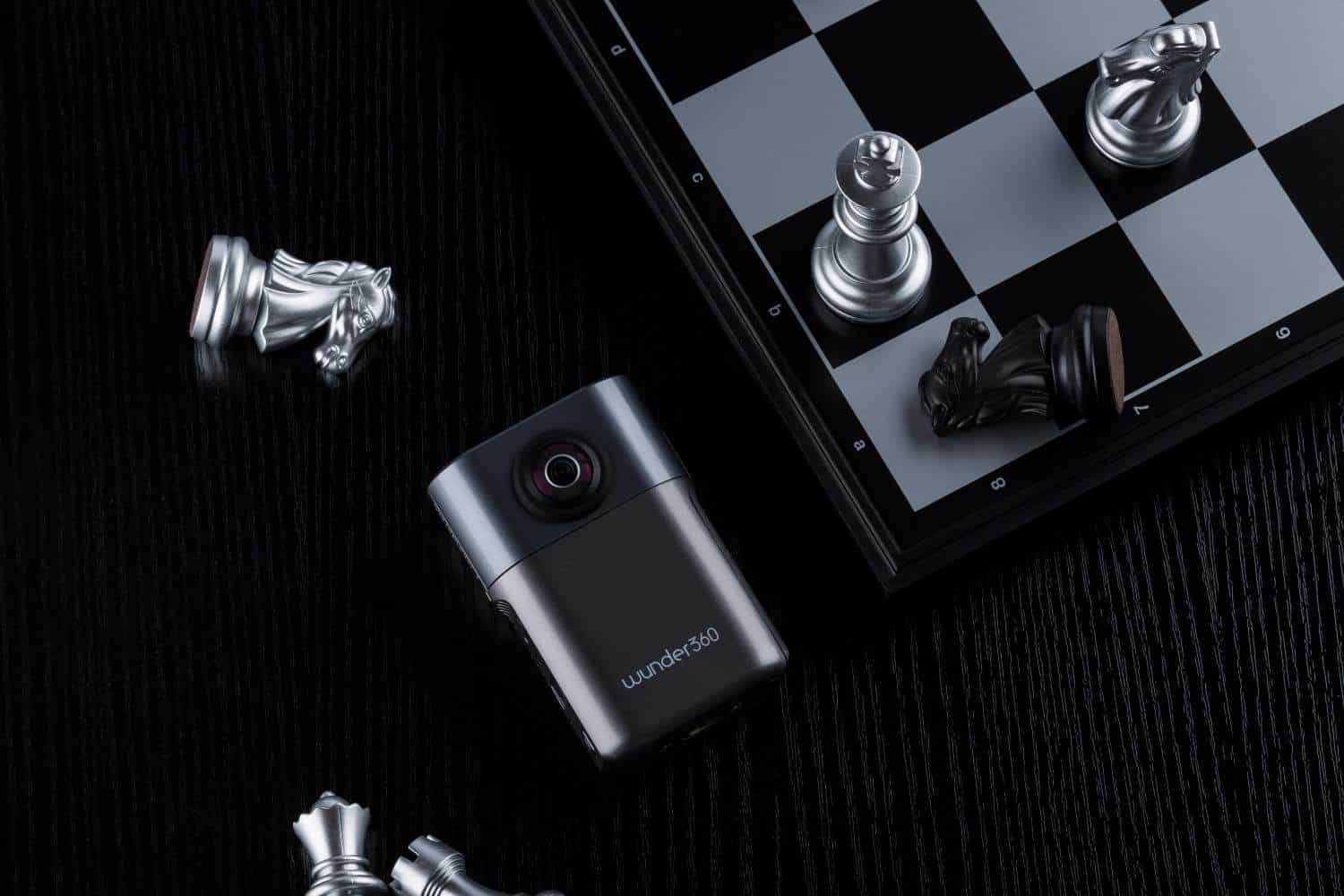 3D cameras are on the rise, and this soon-launching Indiegogo campaign from industry veterans Evomotion adds a new twist to the market with their Wunder360 S1. Utilizing AI and deep learning, the dual-lens 360-degree camera can replicate a 3D reconstruction of what it captures, into popular programs such as Minecraft. It can also do real-time, in-camera stitching for a new dimension of creativity for the photographer. Early-bird pricing begins at $129, which is 57% off the eventual retail price.
The Wunder360 S1 is compact, can capture 4K still images, 3K in-camera stitching at 30fps, has a 9-axis gyroscope functionality for smooth, stable video and interchangeable batteries. It also comes with a fully waterproof case, enabling it to be used as an extreme sports camera. Now you can show all those couch potatoes what downhill mountain biking or surfing is like, from a first-person, 360-degree viewpoint.
The Wunder360 S1 can also capture the environment around you, with advanced scanning capabilities that can then be imported and turned into 3D models. You can use it to develop AR/VR content, create Minecraft levels, and probably use it for scanning to turn into 3D-prints.
Evomotion Founder & CEO, Lufang Gao states, "We believe the latest advancements in computer science should be combined with real life use cases to create user friendly products that are both affordable and practical. We created the Wunder360 with developers, consumers, and gamers in mind, as we saw a need for a spherical camera that included all the great functionality users expect in a 360° camera but without the hefty price tag."
Evomotion is one of the leading deep learning and computer vision providers in the industry, with a team comprised with experts that have worked at INRIA, NVIDIA, Intel, MindRay, Huawei and China Telecom amongst others. They have a vision of making efficient 3D scanning technology accessible to the mass market and have been working on AR/VR, surveillance IP cameras, mobile handsets, and panoramic cameras since their inception in 2015.
You can check out the Wunder360 S1 campaign over on Indiegogo.
What are your thoughts on this? Will you be contributing to the cause? Let us know down below!
For more Indiegogo projects, check out: 
Follow us on Flipboard, Google News, or Apple News