This Apple Watch charging stand modeled after an old Macintosh is just $9 right now
We can see you salivating from here.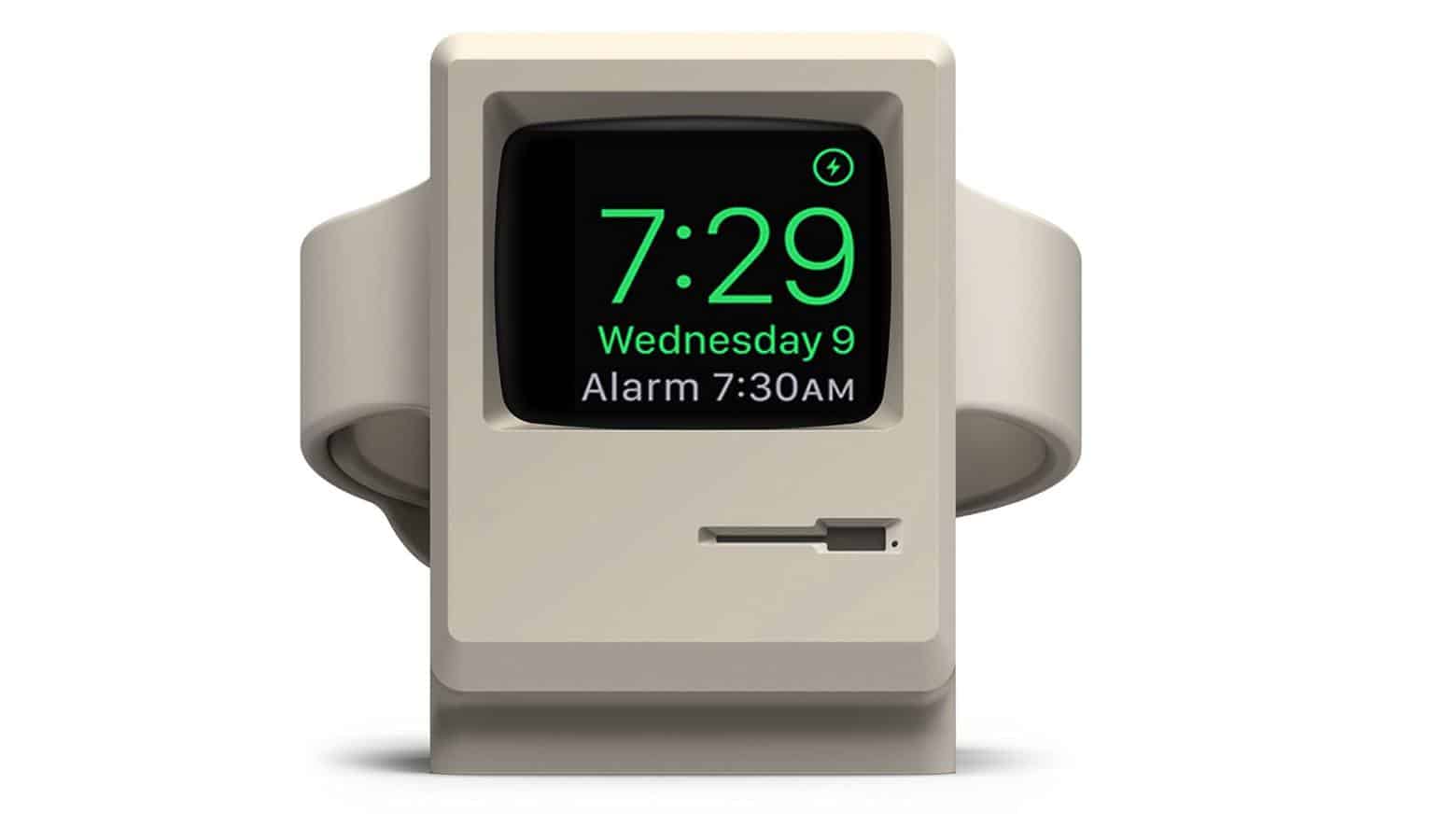 Look at this Apple Watch charging stand. LOOK AT IT!
In all seriousness, Elgo's Macintosh-themed Apple Watch charging stand has to be the coolest thing ever. But you know what's even cooler? It's only $9 right now on Amazon. Yea, you heard that right, $9 freaking dollars! How awesome is that?
It is made of solid silicone, and the shape is a super-accurate model of the original Apple 1 computer. The floppy drive slot is there and even includes the tiny hole that was used to eject disks. When the Apple Watch is on its side, it automatically goes into the Nightstand Mode meaning that the time shows for about 5 seconds if the watch is touched or if the nightstand is tapped. Having it show on the Mac's "screen" is nostalgically cool.
Here's the bonus feature – the Apple Watch slips behind the screen so it is held securely and won't dislodge if the nightstand is bumped.
If you are a Mac-geek, this charging stand is terrific. If you KNOW a Mac-geek, then this is a perfected gift.
> Elgo Macintosh-themed Apple Watch charging stand – $9
For more deals, check out:
Splatoon 2 for the Nintendo Switch is just right now
Just a heads up, if you buy something through our links, we may get a small share of the sale. Click here for more.
Follow us on Flipboard, Google News, or Apple News