This popular wireless router is just $40 today on Amazon
Need to upgrade your wireless router? Amazon has this high-quality option on sale for $40 today.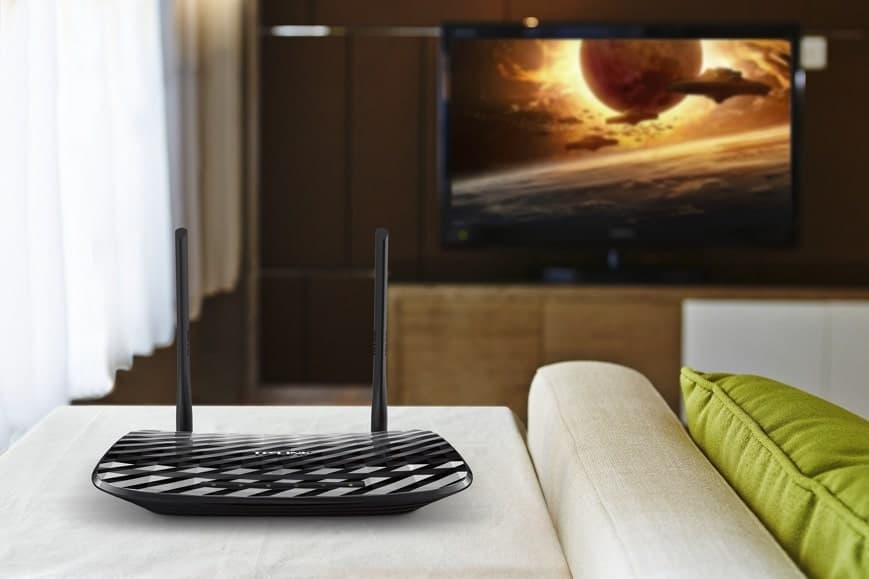 If you're paying outrageous rental fees each month for your home internet service, it's time to cut it out. What's the point of paying for 15Mb/s, 30Mb/s or even 50+Mb/s data speeds with your cable company provided low-quality Wi-Fi wireless router that slows your download speeds by 50% or more.
Do yourself a favor and listen to the KnowTechie Deals team: Grab a TP-LINK Archer C2 AC750 Dual Band Wireless AC Gigabit Router while it's on sale for $39.99 on Amazon.
Here's why this router is a great deal:
Supports 802.11ac standard – the next generation of Wi-Fi

Simultaneous 2.4GHz 300Mbps and 5GHz 433Mbps connections for 733Mbps of total available bandwidth

2 detachable external antennas provide stable omnidirectional signal and superior wireless coverage

Full gigabit ports ensure ultrafast data transfer speeds

For trouble shooting steps please refer page no.2 in the below provided quick installation guide in product description (1st manual)

Industry-leading 2-year warranty and unlimited technical support. Technical Support: +1 866 225 8139; Hotline en Français: +1 855 987 5465.
TP-LINK Archer C2 AC750 Dual Band Wireless AC Gigabit Router, $39.99 with free Prime shipping
[button type="primary" text="Click here to learn more! " url="https://www.amazon.com/gp/product/B00KATWRIY/ref=as_li_tl?ie=UTF8&camp=1789&creative=390957&creativeASIN=B00KATWRIY&linkCode=as2&tag=knowt01-20&linkId=QQMCBZP6F4GFNQW4″ open_new_tab="true"]