This RAVPower solar battery pack is truly a life saver
This battery pack can really come in clutch.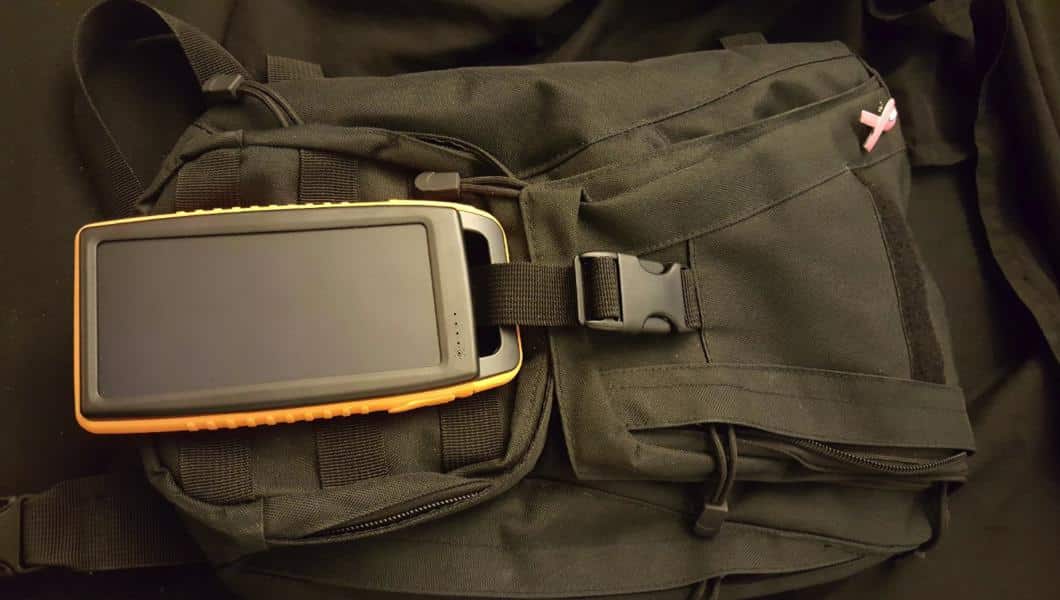 Last weekend I went on a camping trip with a group of friends and figured that I would need an extra battery pack to lug around, you know, just in case I needed it for whatever reason. Granted, this wasn't some "in the wild" camping trip that's completely tucked away from civilization. We stayed in a friends camper that was equipped with running water and electricity. Glamping, if you will.
Thankfully, I had this 15000mAh solar battery back from RAVPower laying around and figured this was a good time as ever to put it to the test. Instead of using the campers electricity, I solely relied on this power bank to see if it could keep me powered up until the end of my camping trip.  I figured since it had a solar panel, I wouldn't ever need to plug it into charge.
So, how did it fare up? Surprisingly, it got the job done. Throughout my whole camping trip, I had to plug it in once to charge. To be honest, I wasn't expecting to charge it at all. I was hoping the device's solar panel would give the battery pack all the juice it needed. But, after learning that it takes about a whole week to obtain a full charge using the device's solar panel, I realized I couldn't rely on the solar panel as a primary source of power.
This isn't the end of the world. The battery pack is equipped with 15000mAh of battery power. This is enough to charge any smartphone about five times, which is insanely good. Like I had mentioned earlier, I only had to plug in the device once to charge. Truthfully, I only had 50% of juice when I arrived at the campsite, so that's surprisingly good I only had to charge it once.
The biggest letdown I had with this portable battery pack is its solar panel. Initially, I thought I would be able to utilize the panel to charge the battery pack. But, I later found out that it had limited capabilities. For example, it takes a whole week for the battery to charge if you're using the solar panel. And that varies depending on the strength of the sunlight. You also can't charge it through glass. Meaning you have to be in direct contact with sunlight to get it charged.
I was kind of bummed about the limitations the solar panel had, so I went to Amazon to see if I was the only one who felt like this. Apparently, I wasn't the only one. Here's what one Amazon reviewer had this to say about the solar panel: "Takes too long to charge by the sun. Left in the sun 3 days. So as far as a solar charger, it's not that efficient."
Other than the solar panel, this battery pack is great, especially in an outdoor setting. The device is waterproof, has a built-in flashlight, can charge two devices at same time, and most importantly, it's affordable. I would highly recommend this battery pack to anyone who's in the market for one.
Currently, RAVPower has this battery pack listed at $32.99 (list price is $70), which is a really fair price for something with this much battery capacity. Sure, you can probably find something cheaper from another seller, but RAVPower is pretty consistent with all their products and is more of a familiar name in this space. My best suggestion is to go the RAVPower route and not some fly by night company. To learn more, click here.
A sample unit was provided to KnowTechie for the purpose of this review.
Follow us on Flipboard, Google News, or Apple News