This Samsung video shows some of the craftsmanship behind the Galaxy S6 Edge
Want a peek at how Samsung crafts the Galaxy S6 Edge? This video gives you a behind the scenes look.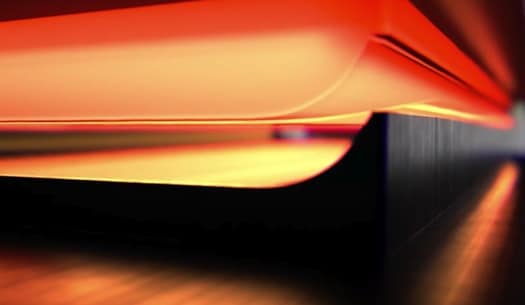 Smartphone ads are kind of getting ridiculous these days. For example, take this new Galaxy S6 Edge commercial Samsung recently published on YouTube. Instead of making me want to go out and buy the god damn phone, I get the sense that I'm watching a trailer for some summer blockbuster thriller.
And then there's the commercials dialogue. Here's a transcript of it below:
Advanced design meets digital craftsmanship in the Samsung Galaxy S6 edge. Created from only the finest materials, it is innovative at every turn.

To work with the most premium materials requires engineering firsts. The industry's hardest glass is curved at 800°C. Aerospace-grade aluminum, known for its durability and lightness, is carved from a solid block with diamonds and textured with microscopic ceramic grains.

Together, the unibody design is encased in layers of color, each jewel-inspired tone with its own custom reflection pattern.

It's a device that is undeniably beautiful and absolutely unique.

Next is now.
What the hell did I just watch?
Follow us on Flipboard, Google News, or Apple News