Tonal wants to become the Peloton of the weightlifting world
Fitness-as-a-service continues to be a growing field.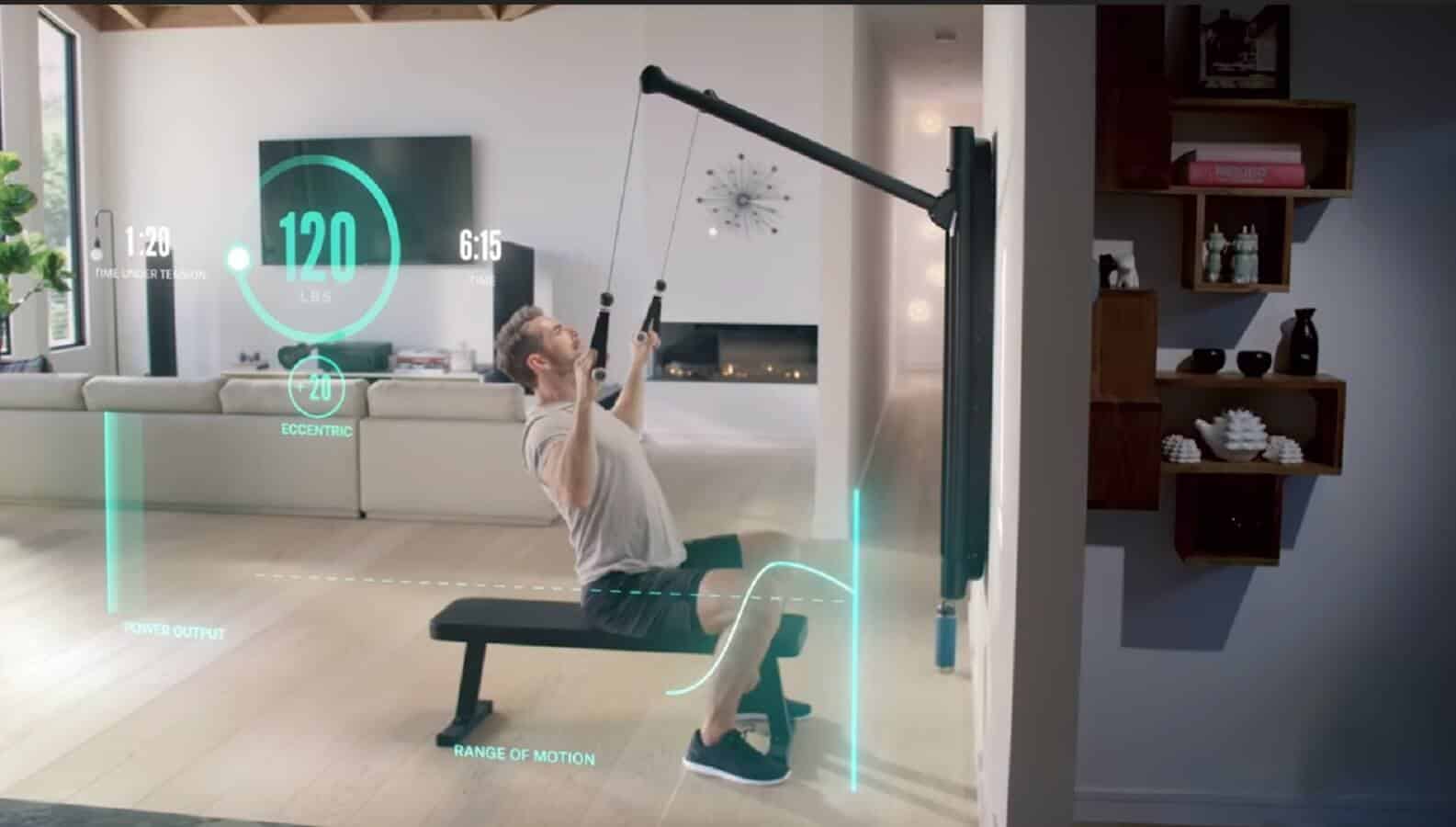 "Fitness-as-a-service" might have been coined by the founder of Peloton, but that doesn't mean they're the only player in the space.
A new startup called Tonal is also getting into the home fitness game, with an innovative approach. Just like Peloton, you buy the hardware and then pay a monthly fee for classes that are streamed directly to the screen on the fitness equipment. Where it differs is that Tonal's system uses electromagnets to replace the bulky free weights normally found in the gym.
More about Tonal and its electromagnets
Instead of lifting those huge pieces of metal, you pull down on cords attached to the system, which use the electromagnets to 'pull back' so you get the resistance you need. All the hardware is encased in a fairly large black rectangle that mounts to your wall, with an integrated screen for the workouts to display on. There's a variety of interchangeable grips and other attachments, including a bar.
There's also an included bench, so you get the whole range of a free weight system from something that barely takes up any space.
No more having to sneak into the gym before dawn to avoid judging glares from other weights users or any of the myriad excuses for not training. And it's simple – pressing a button on one of the grips turns the magnets on, and then you're off lifting. There's no danger of dropping weights through your floor (or your foot) and it easily folds away after use.
The technology behind Tonal
The giant touchscreen lets you select from a variety of workouts, which then play accompanying videos for you to follow. The system tracks how you're faring, replaying sections that you're struggling with and responding to how hard and fast you're pulling. It'll even adjust the tension if it senses you flagging so you can complete the whole workout.
The Tonal system is meant to replace a personal trainer, personalizing your workouts to your body and your level of progress. The initial setup runs you through a strength test to gain your baseline. Then there are different programs for what you want to achieve.
It might not feel the same as a one-to-one training buddy, but it's supposed to be responsive. The subscription-based training program has new videos daily, so you'll likely find what fits your needs.
Currently, Tonal is slightly content-light, and it's only available in the San Francisco area. A nationwide launch is planned for some point next year, so keep an eye out if this sounds like something you'd be interested in. The system costs a one-time fee of $2,995 with an additional $49 per month for the workout content.
What do you think of fitness as a subscription? Is Tonal interesting to you? Let us know below.
Editors' Recommendations:
Follow us on Flipboard, Google News, or Apple News