The ultimate smartphone comparison guide
Looking to get your hands on a new smartphone but lost in all the options? This smartphone comparison guide will set you down the right path.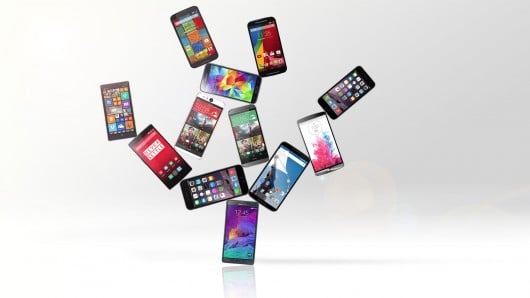 With a variety of hundreds of different smartphones on the market, it's hard to keep up with all of them. You have Samsung, Apple, Google, and countless other manufacturers all competing to get into your pockets. Not to mention they're pushing these things out like Mother Goose tells stories. For a regular consumer, I can imagine it being difficult to make an informed decision. I mean, can you blame them?
As a tech blogger, it's my job to keep up with all the latest releases. And to be honest? It's pretty exhausting at times. So again, think how it is for your mother, sister, or older sibling.
I recently stumbled across an amazingly resourceful smartphone comparison guide from Product Chart. This breaks down everything you may need to make a well-informed decision. The interactive guide is displayed with a large collection of all the latest smartphones. If you would like to narrow down your search, you could adjust to the sliders on your left to your desired specifications. If you hover over a phone, a card with additional information about the phone is displayed. You can even go as far as highlighting an option for future review, or you can dismiss it all together.
It's a pretty helpful guide and simple to use. Give it a spin and see how it goes.
The Ultimate Smartphone Comparison Guide
Follow us on Flipboard, Google News, or Apple News