Upgrade your MacBook on the cheap with these add-on USB ports
If you own a MacBook Pro then this HomeSpot USB-C is an absolute must-have.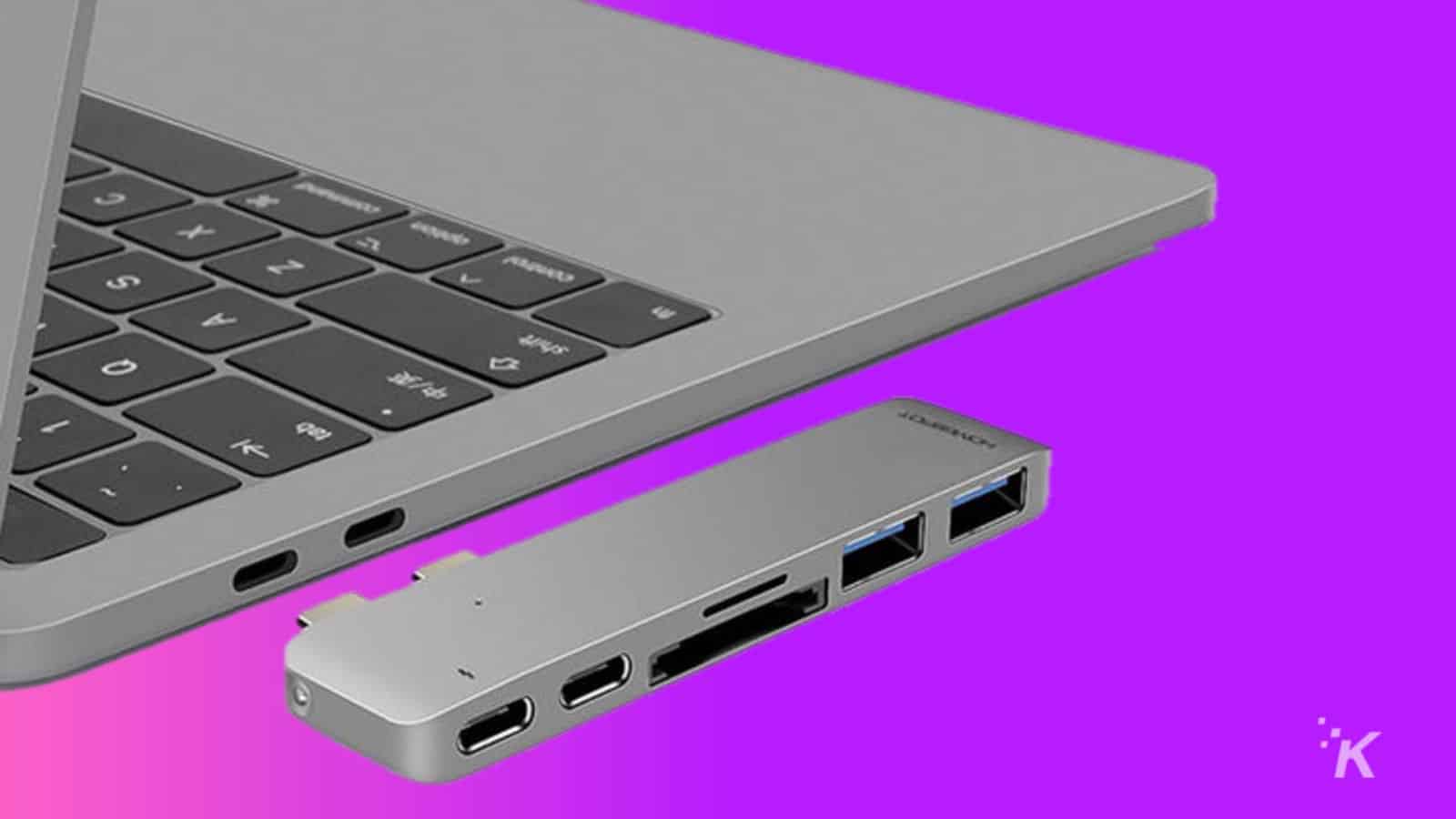 Let's face it, the lack of USB-C ports on the MacBook Pro is extremely lame. Even if you love your MacBook Pro, you may be pretty bummed by the lack of ports, since most of your devices count on them to connect to your laptop. Specifically, if you're a proud new owner of one of the new MacBooks, you're likely disappointed to find you're stuck with just two USB-C ports.
Enter this little guy. The HomeSpot for MacBook Pro aims to help you out by adding as many ports as you need with one simple and sleek accessory.
All you do is plug this one thin, compact device into your existing port, and you instantly get access to two USB-C ports, two USB-A 3.0 ports, an SD port, and a MicroSD port. It's the perfect upgrade for a 2016 or 2017 MacBook Pro because it allows you to charge way more devices from one spot, and even share 5k video.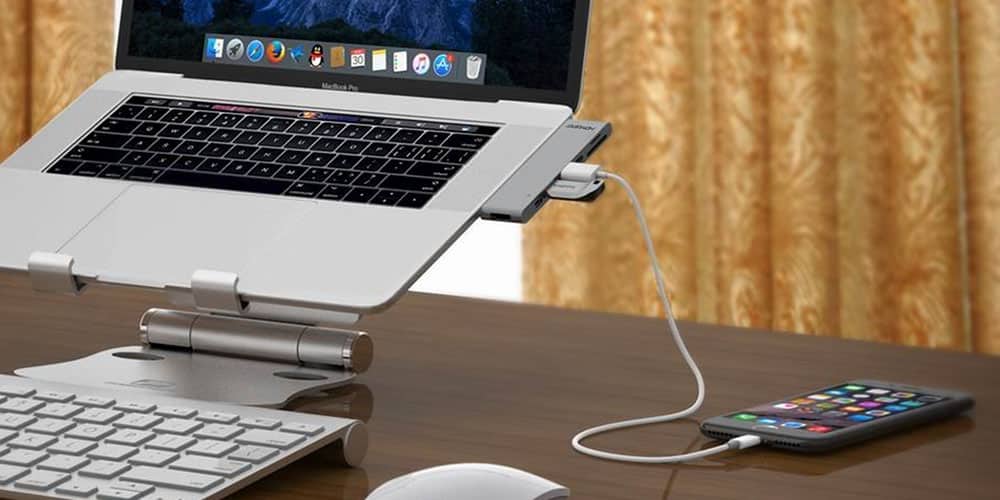 Everybody wins — the device you probably shelled out thousands for can now do basic things that most other computers can do out of the box.
A device like this usually costs around $160, but the HomeSpot is on sale for just $54.99 – that means you save 65% when you purchase today.
---
More Deals:
Just a heads up, if you buy something through our links, we may get a small share of the sale. Click here for more.
Follow us on Flipboard, Google News, or Apple News