This app is a handy way to keep all your contact photos up to date on your iPhone
Hate those default contact images on your iPhone? There's an app for that.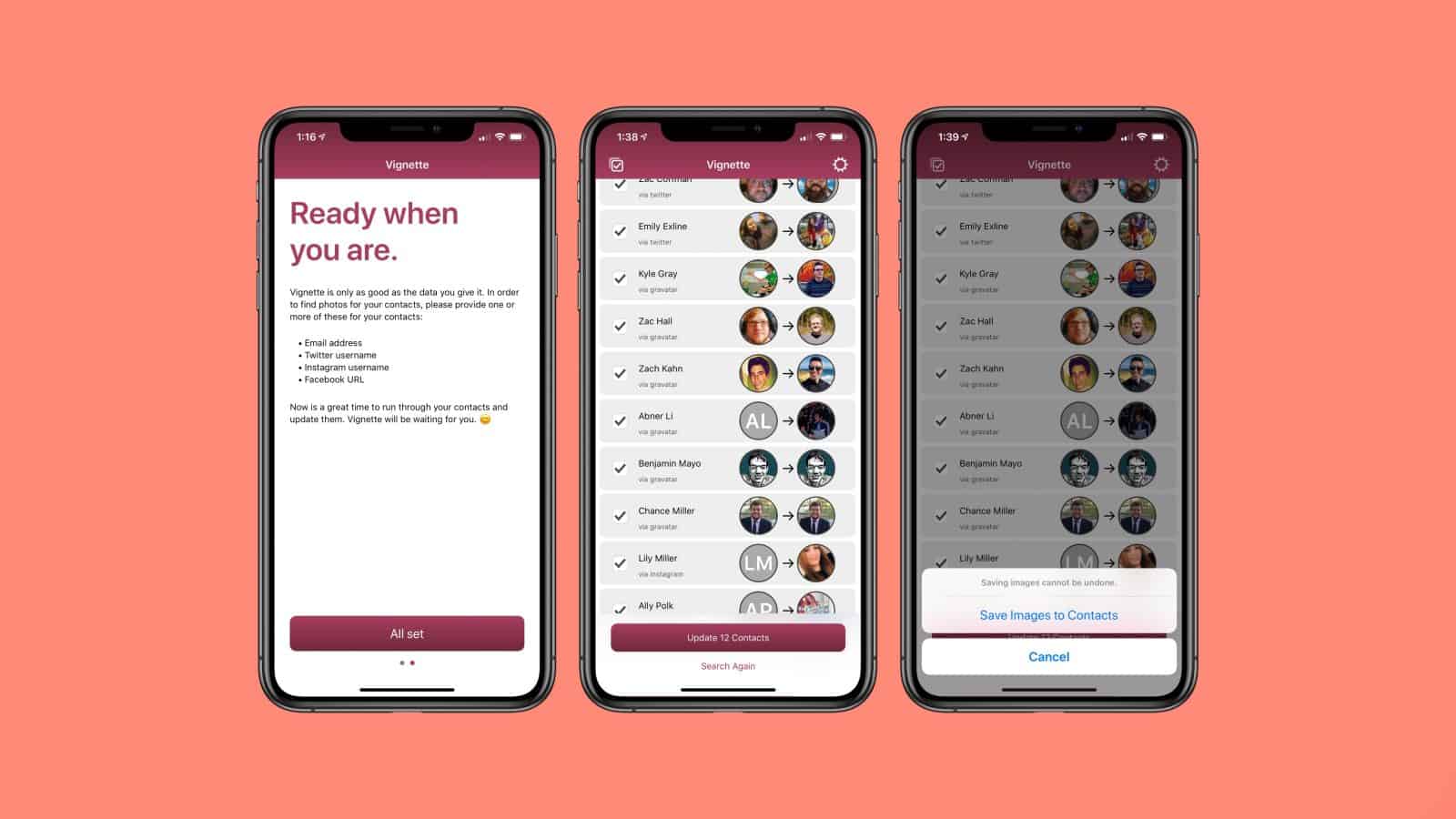 One of the most annoying parts of any iOS device is the Contacts app, which can only use images already saved on your device to upload as profile pictures for your newly-added contacts. I mean, who has pictures of anyone outside their own circle of friends and family saved on their phones?
READ MORE: Can I delete multiple iPhone contacts quickly? It's super easy
Thankfully, for every annoyance on iOS, there's a third-party developer ready to fill the void. The Vignette app exists for one purpose, and one purpose only – turning those shitty gray boxes that Apple uses by default for contact avatars on the iPhone into actual photos of the person.
More about Vignette and how it works
We're visual learners, and while remembering initials on those iOS Contact lists will happen, it's much easier to put a face to the name. Vignette will do the legwork for you, for less than the price of a coffee.
Vignette is $4.99 on the iOS App Store
It's simple – the app scans your Contact list, scrapes actual photos from the internet associated with the details it finds, then lets you choose if you want to update the contact or not.
If it finds an email address, the app scans Gravatar to find any Avatars associated with that email
It'll also check for Twitter handles, Facebook names, and whatever you entered in the Custom social network field (as Instagram isn't a built-in option in iOS Contacts)
Then Vignette will show you a list of the Avatars it found, next to the contact's name
You can choose to update your iOS Contact list, or discard the found images
The app will let you scan for Avatars for free, you only pay for the replace functions, if you're happy that the results are good
Vignette has a privacy-first approach, no contacts are uploaded to its servers, and social networks are scraped without being logged in
Honestly, I hate default contact avatars so if I had an iPhone, this would be an instant buy from me. Casey Liss, if you're listening – make a version for Android, k?
What do you think? Interested in the Vignette app? What do you think about the price? Let us know down below in the comments or carry the discussion over to our Twitter or Facebook.
Editors' Recommendations:
Follow us on Flipboard, Google News, or Apple News