There's a 25% chance your Google Duplex request is being handled by a human
I'm not sure I'm ok with this.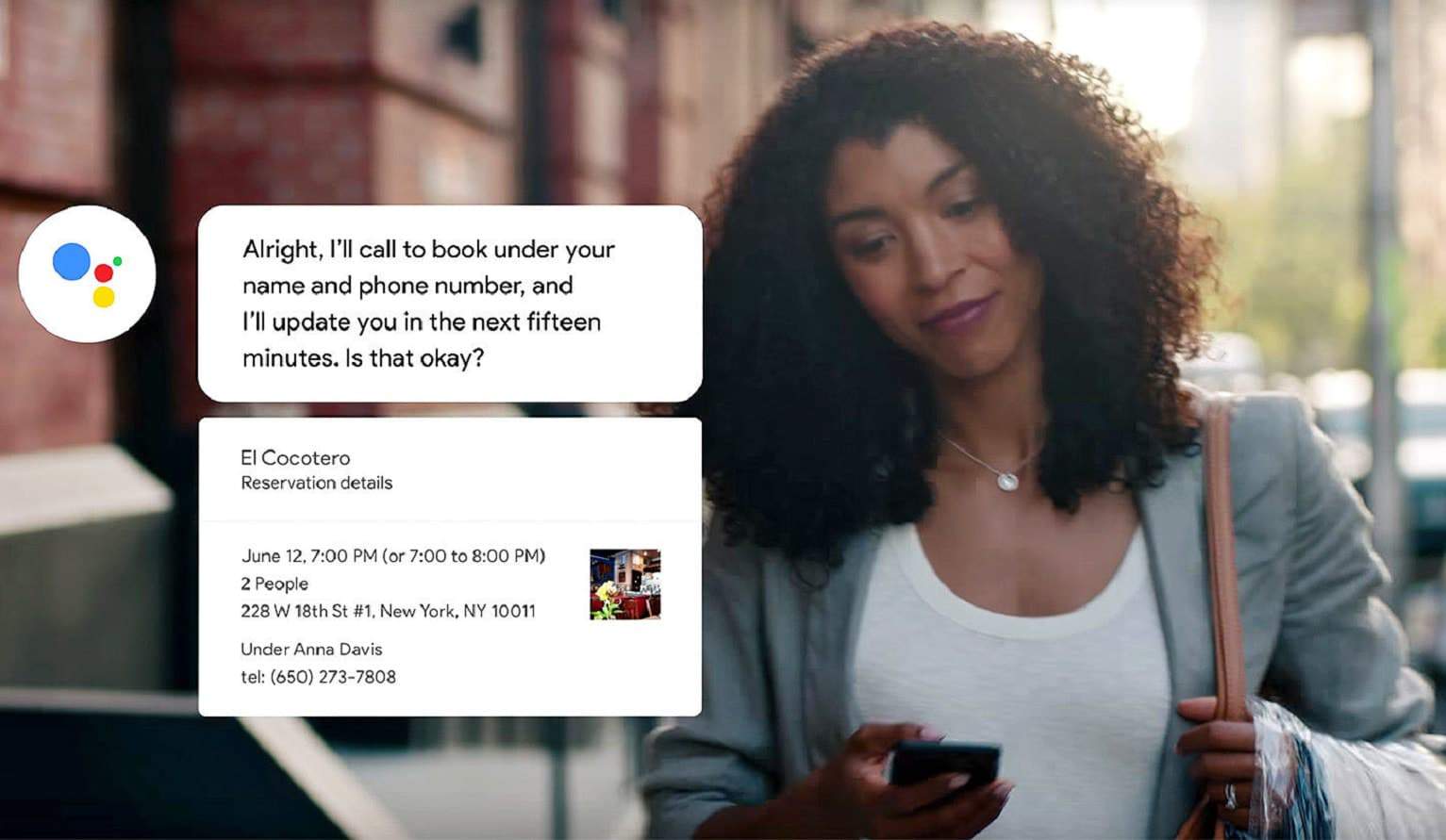 Google's new AI-powered Duplex service which makes reservations over the phone for you is equal parts creepy and awesome.
While the service boasts an AI system that helps you with reservations and other various things, a new report from The New York Times states that there is over a 1-in-4 chance that your totally-handled-by-a-computer phone call was actually done by a human operator.
Hey Google, are you a robot?
Using humans to train the algorithms that our voice assistants use is of the not-so-secret-anymore secrets of the AI industry. Google is just like any other leader in the field, with the need for human-created datapoints to train the models used in Google Assistant, Duplex, and elsewhere.
Google told The New York Times some interesting facts about Duplex, so here's the rundown:
A variety of signals are used to decide if the call will be placed by a trained human or a training robot
Those include: being unsure if the business takes reservations, or if the user might be a spammer
Twenty-five percent of all Duplex calls are started by a human operator instead of the AI
Of those calls started by the AI, another fifteen percent of all calls end up with the AI tagging-out to a human operator
Duplex doesn't go straight to a voice call, instead, it checks if the restaurant has an online booking service, like OpenTable, Resy, or Yelp
It's pretty clear that the AI behind Duplex is still in its infancy. Once it grows up though, I look forward to never having to make another phone call myself.
What do you think? Surprised to see so many of the calls are being handled by human operators? Let us know down below in the comments or carry the discussion over to our Twitter or Facebook.
Editors' Recommendations:
DJI's new drones will soon be able to detect and warn you of airplanes and helicopters
Follow us on Flipboard, Google News, or Apple News