Tech's latest fashion faux-pas: Hoodies for headphones
BetaBrand's acoustically transparent fabric allows you to wear your headphones over top of your hoodie, keeping your noggin warm, and making you look like a salamander head.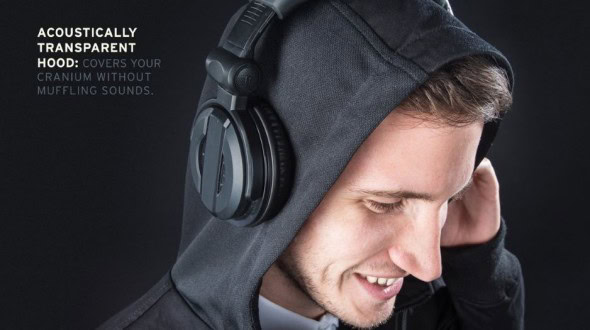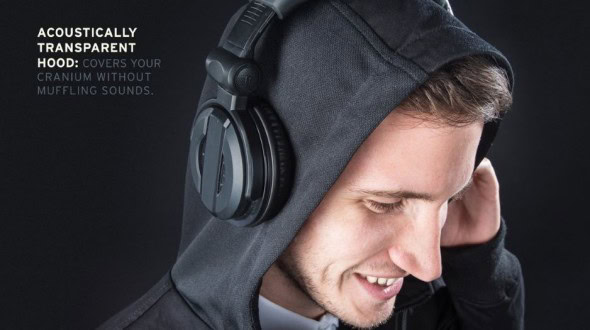 If you can't seem to take your damn hoodie off, but you still want to show off your headphones, there is, regrettably, a new product for you.
BetaBrand has created a hoodie using the same acoustically transparent fabric you'd typically find in an expensive set of speakers. That's right: you can wear your headphones over your hoodie without interference. It even includes holes for your headphone cables.
This hoodie isn't available to the masses just yet. However, you can pre-order it for $142. BetaBrand expects to start shipping sometime in late October, just in time for the colder months here in the Boston area.
You're probably thinking: Won't I look like a tool?
The short answer to that is, yes! It seems these hoodies aren't really marketed toward the everyday consumer. They're ideally for sound engineers, DJs who perform in outside venues, and for music producers who want to maintain an "image." But who knows – you might start a new trend in your neighborhood. Or, you'll just look like a jerk wearing headphones over your hoodie.
To see the hoodie in action, check out this video:
Follow us on Flipboard, Google News, or Apple News