Watch how Amazon's new robots ship your holiday items
Watch how Amazon, the e-commerce giant, prepares for the holidays by employing robots.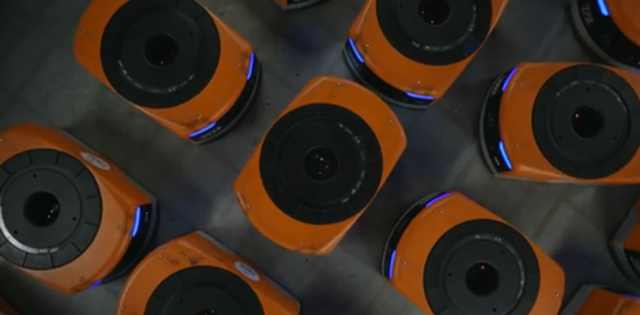 Ever wonder how Amazon is able to ship all of your holiday items in a timely manner during the busiest shipping time of the year? Yea, you can thank robots for that. Apparently elves are in high demand.
Time photographer and videographer Stephen Wilkes was able to get an exclusive look on how the e-commerce giant fulfills all their holiday orders.
The robots are made by Kiva Systems, a company Amazon purchased for $775 million in 2012 to better handle the hundreds of worldwide orders Amazon customers make every second. Kiva's robots bring shelves of goods out of storage and carry them to employees, allowing Amazon to retrieve more items for more customers simultaneously. Amazon began using these robots in July of this year, and there are now more than 15,000 of them in 10 of the company's warehouses. They whirl around like gears on a Swiss watch.
Follow us on Flipboard, Google News, or Apple News