What is a backlink? The ultimate guide to backlinking
When it comes to SEO, backlinks matter greatly. What is a backlink and how do they work? Click here to get the full guide.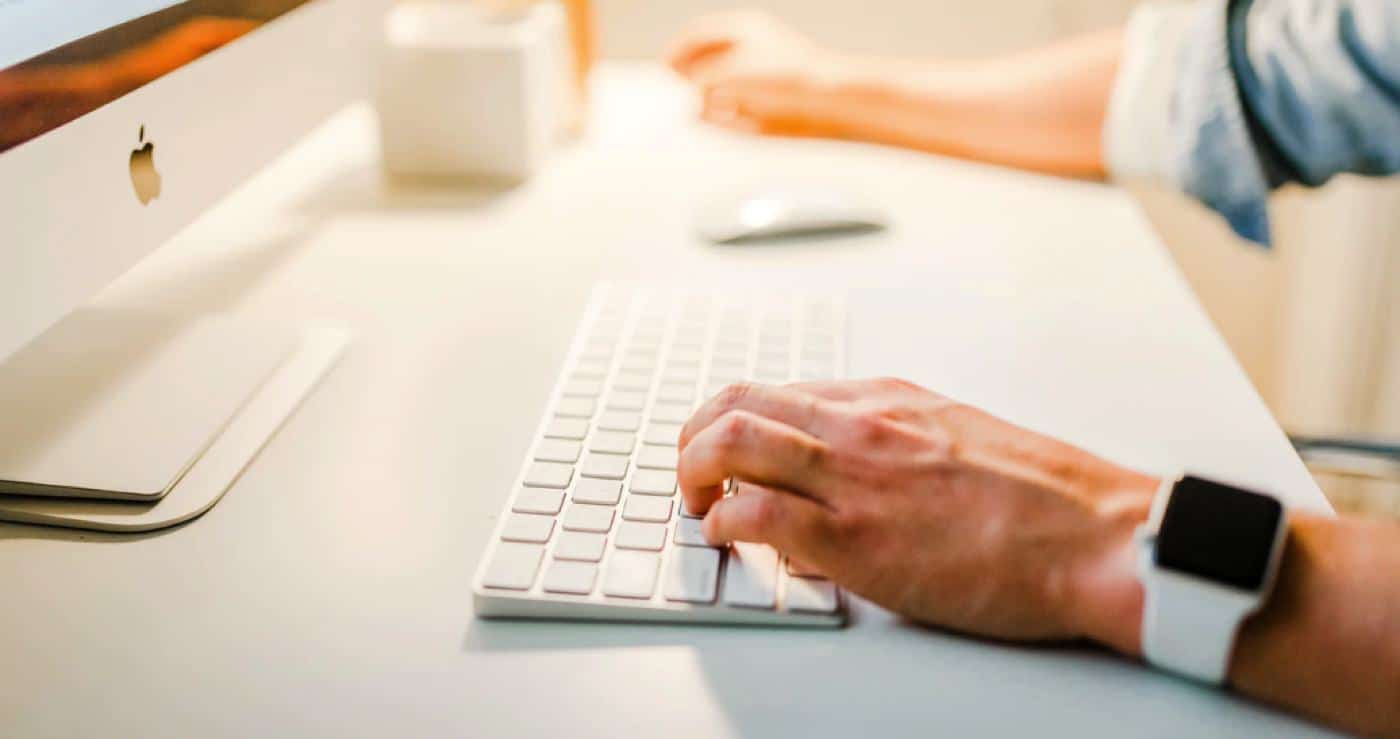 Search engine optimization (SEO) can help you rank higher on Google. Higher rankings will place your brand in front of more customers. Then, you can generate more website traffic, leads, and sales.
Over 40% of companies consider link-building their most challenging SEO tactic, though.
Meanwhile, the first result on Google has 3.8 times more backlinks on average than those below it. Without backlinks, you could struggle to reach the top of a search engine result page (SERP).
What is a backlink, exactly, and why does it matter? How can you start improving your link-building strategy and SEO rankings? Keep reading to find out!
After reading this guide, you can improve your SEO strategy and start reaching more customers. Then, you can get ahead of the competition and set your business up for lasting success.
Discover how to get the link juice you need with this comprehensive guide today!
What is a Backlink?
First, let's answer the question that likely brought you here: what is a backlink?
As part of your search engine optimization strategy, you'll need three different types of links. Internal links are links within your posts. They send readers to other pages on your website.
Internal links can improve your dwell times and clickthrough rates. Boosting these metrics can benefit your SEO rankings. Internal links could help you, direct readers, to convert into leads on your site, too.
External links are links within your content that send readers to other websites. For example, you might link to a blog, statistics, or research. Linking to high-quality references can support claims you make within your content.
You could improve your credibility to build brand trust and loyalty as a result.
Backlinks are links in someone else's blog content. These links send readers from one blog to your website.
Generating high-quality backlinks from websites with a high domain authority can boost your domain authority. Google will take notice and start to recognize you as a quality resource for its users. It could boost your search engine rankings as a result.
Each backlink you generate tells Google that other sites trust your content. Think of it as a "vote" for your posts. Each backlink you generate can boost your ranking in organic searches a little higher.
As you improve your search engine ranking, you can reach the top of the page for different queries. Reaching the top of the page could help you:
Boost website traffic
Generate fresh leads
Increase online sales
Generate brand awareness and recognition
Boost your credibility
Generate brand trust and loyalty
Retain long-term customers
Position you as a thought leader in the industry
Improve your ROI
Without backlinks, however, you could struggle to rank ahead of competitors. The competition will draw those customers to their websites instead.
Before they can get that chance, consider developing your link-building strategy.
Different Types of Backlinks
About 80% of Google's search engine algorithm relies on off-page factors like backlinks. Remember, you could struggle to improve your rankings without backlinks to your site.
Before you can develop a link-building strategy, it's important to recognize the different types of backlinks. You'll need to diversify your backlink strategy. Focusing on only one type of link might not benefit your Google search rankings.
Here are a few different types of links to keep in mind when developing your strategy.
Links to Authoritative, Trusted Sites
Most marketers focus on developing backlinks from trusted websites with a high domain authority.
Try to look for websites Google already trusts. These websites likely already have a high search engine ranking. Gaining links from these websites can make your site look like an authority in the industry, too.
The more authority a website already has, the more authority it can give your website by creating a backlink.
It's often difficult to earn backlinks from websites with high domain authorities, though. Developing a strong link-building strategy is essential.
While you work to gain links from authoritative websites, focus on the rest of these links.
Anchor Text With Your Target Keyword
When someone links to your website, they'll likely use anchor text. Anchor text is the text that holds a link. Someone can click on anchor text to reach your website.
When gaining backlinks, it's important to gain links with anchor text relevant to your target keyword. Google will look for keyword-rich anchor text when determining your search engine rankings.
You don't want to go overboard with this type of link, though. Remember, it's important to diversify your link-building strategy.
Otherwise, Google might think you're using black hat SEO tactics. Black hat SEO could get your site penalized. You won't appear in a Google search, impacting your ability to gain website traffic.
If someone is linking to your content, make sure their anchor text is relevant to the content you created. It doesn't have to appear as an exact match keyword. Instead, try using synonyms as well.
Websites With Relevant Content
Google will determine whether or not two websites are relevant to one another when studying the backlinks. If there's no relation, it could impact the consumer's user experience. Google wants to offer its users a positive user experience.
If there's no connection between the content, the user might leave, impacting your bounce rate. A high bounce rate can hurt your search engine rankings.
Instead, try to gain backlinks from websites that are relevant to yours. Make sure the content that contains the backlink is relevant to your post, too.
"Dofollow" and "Nofollow" Links
Websites either have "dofollow" or "nofollow" tags.
If the site has a "nofollow" tag, search engines like Google will ignore the site. These links won't impact the ranking algorithm.
"Nofollow" links can include blog comments, press releases, and paid ads.
Though these links won't directly benefit your SEO strategy, they can help you generate website traffic. Google looks for sites that generate regular traffic.
Don't neglect these links as part of your strategy.
Domains That Aren't Linking to You
As you start generating backlinks, it's important to gain links from multiple websites. You don't want the same site to link to you repeatedly. Instead, try to gain links from different sources.
The Benefits of Backlinks
What are the benefits of building a backlink strategy?
For starters, backlinks can boost your search engine ranking. Remember, a higher ranking will position you ahead of the competition. Then, you can generate more brand awareness, website traffic, and leads.
Improving your SEO rankings can help you gain more backlinks in the future.
When someone searches for content online, your website might appear. Then, they might decide to link to your content in their post. You could generate a natural backlink as a result.
There are three types of backlinks you can generate:
Natural backlinks
Built links
Created links
Natural links are ones you don't have to ask for. Built links are earned. For example, you might work with a PR professional or journalist for a link.
Created links are ones you create. Since they're the easiest to create, they have the lowest value. These links include ones in directories or forums.
Developing a link-building strategy can help you develop multiple types of backlinks.
Once you reach the top of a search engine results page, you can position yourself as a thought leader in the industry. Consumers might have an easier time trusting you as a result. Building brand trust could help you generate leads and sales.
As part of your SEO strategy, you'll need to generate traffic. Building backlinks can help you gain referral traffic from other websites.
These are only a few ways link-building can benefit your business.
How to Build Backlinks
Now that you know more about backlinks, let's start strategizing. Here are a few easy ways you can gain backlinks to your website.
1. Create Wow-Worthy Content
You have a 434% higher chance of getting ranked highly on search engines if your website features a blog. In fact, companies with blogs produce 67% more leads than others.
Companies with active blogs also generate 97% more links to their websites than others.
If you want people to link to your website, give them content that's worth sending readers to.
First, make sure to gather research. Determine what questions your consumers are asking. Then, create different posts based on their interests, including:
Blog posts/articles
Videos (how-to's, testimonials, tutorials, company culture, etc.)
eBooks
Polls
Quizzes
Surveys
Infographics
Try creating more branded visual assets, including infographics this year.
As you create content, consider the value you're providing readers. Offer helpful tips and tricks they can't find anywhere else.
Other websites will want to link to your content, helping you generate a backlink.
2. Claims Your Listings
Take the time to claim your online listings on directories like:
Google My Business
Yellow Pages
Merchant Circle
Facebook
Yelp
Zomato
Bing Places
Yahoo Local
Trip Advisor
Remember, these links are "nofollow." However, they can still help people find your site. Once they find your site, they might link to your content in the future.
3. Look for Broken Links
Use a tool like Ahrefs to look for broken links using a competitor's URL. Determine who is linking to that broken link.
Then, create a piece of content to replace the original post. Encourage the webmaster to use your link instead.
You can get ahead of the competition by replacing their broken links.
Otherwise, use the skyscraper method. Look for content that already has a high Google search ranking. Then, make your own post.
Make sure it's even better and encourage people to link to your post instead.
4. Use Network Outreach
As you use these backlink-building tips, don't neglect the power of network outreach.
Reach out to professional connections you have in the industry. Encourage other websites to link to your content.
5. Leverage Mentions
Are people already mentioning your product, service, or brand? Determine if they're linking to your website. If they're not, you have an opportunity to gain a backlink.
Encourage that webmaster to link to your content.
6. Use Q&As
Look for Q&A sites like Quora, which already has a high domain authority. Then, start building connections. Create content that answers the questions people are already asking.
People on the site might decide to reference your content, helping you boost your credibility and site traffic.
Though Quora links are "nofollow," they can still help you generate links in the future.
7. Host Virtual Events
Virtual events increased by 1,000% due to the pandemic. Consider hosting a virtual event this year. You can gain more website traffic and backlinks.
While you're at it, look for organizations or other businesses you can partner with. They'll announce your event to their existing audience on your blog. You can gain a backlink and more referral traffic in the process.
8. Consider Your Signature
Consider adding links to your email signatures to draw more people to your website.
You can also add links to your social media accounts.
These touchpoints will help you draw more traffic. As people start to recognize your credibility, you could gain backlinks in the future.
9. Work With Influencers
About 90% of marketers believe influencer marketing is effective. Consider working with an influencer that already reaches your target audience. Then, ask them to promote your product or service.
Their promotional backlink could help you reach more customers and draw more traffic.
10. Create Seasonal Content and PR
Create seasonal content each time a holiday is coming up. You can leverage urgency and encourage more people to link to your content.
Otherwise, start gaining more local news coverage. Use HARO and help a journalist by providing them with relevant, helpful resources, too.
11. Start Guest Blogging
Guest blogging is one of the most effective ways to gain a backlink. You can create content for someone else's blog. Then, link to your content within the post.
You can check out this "What Are Guest Posts?" SEOJets Ultimate Guest Post Guide to learn more.
What is a Backlink?: Your Guide to Boosting Search Engine Rankings
To recap, what is a backlink? It's an easy, effective way to boost your search engine rankings. With high-quality backlinks, you can improve your domain authority and reach more customers. Start building links with these 11 easy tips today.
Have any thoughts on this? Let us know down below in the comments or carry the discussion over to our Twitter or Facebook.
Editors' Recommendations:
How to get maximum SEO impact from content marketing?
Follow us on Flipboard, Google News, or Apple News