White House launches a tool to complain about social media 'censorship'
'If you suspect political bias caused such an action to be taken against you, share your story with President Trump'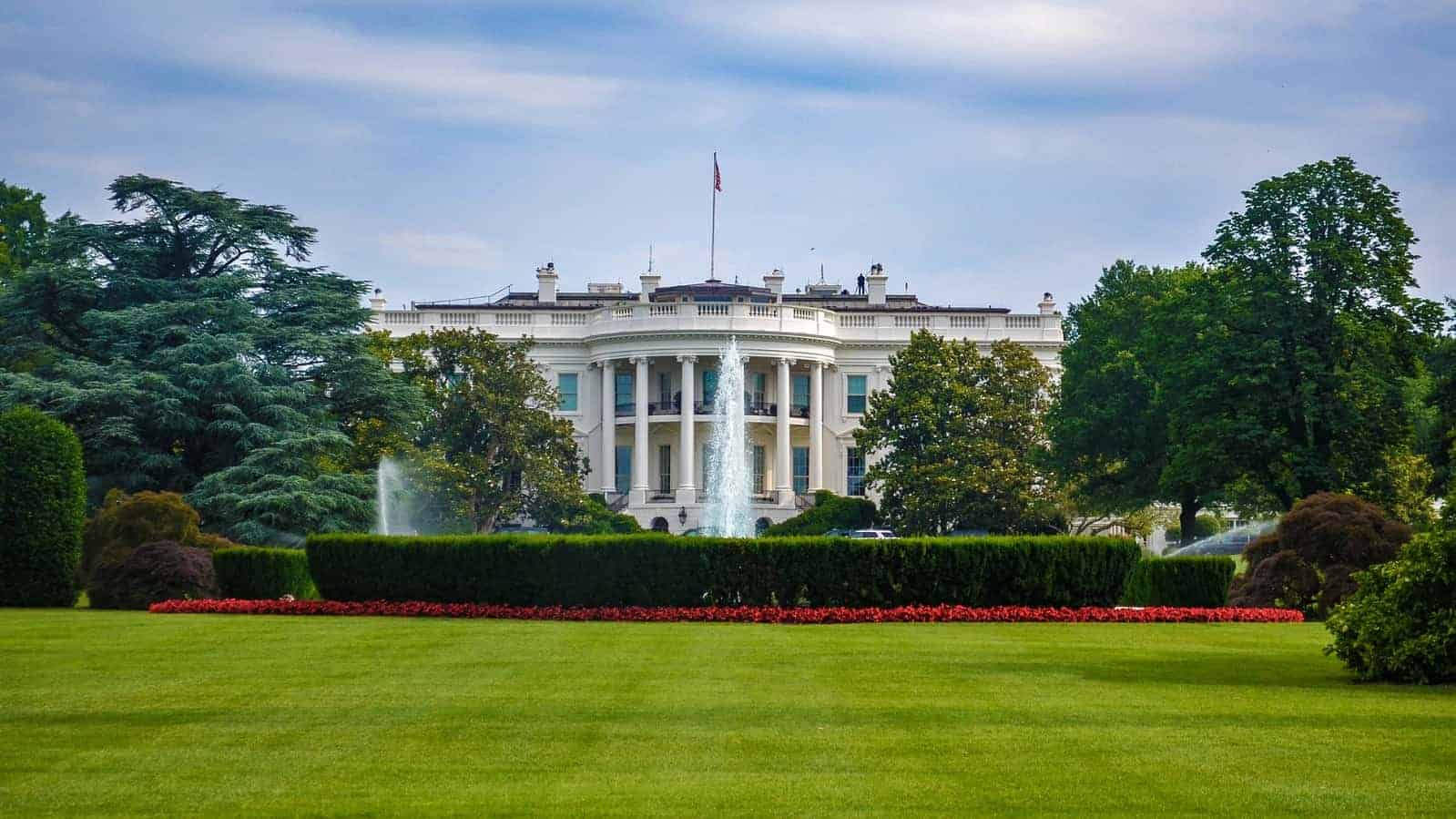 If you feel you've been wrongly banned, censored, or suspended on social media, the White House would like to hear from you. That's the message coming out of the Administration on Wednesday, where it launched a new tool to report "political bias."
This follows claims from the President's family members about "Big Tech" censoring the conservative views on social media after controversial figures such as Alex Jones from Infowars and Nation of Islam leader Louis Farrakhan were banned from Facebook and its subsidiaries.
Opening the tool, which is a customized Typeform, users are greeted with the below text:
SOCIAL MEDIA PLATFORMS should advance FREEDOM OF SPEECH. Yet too many Americans have seen their accounts suspended, banned, or fraudulently reported for unclear "violations" of user policies.[emphasis theirs]

No matter your views, if you suspect political bias caused such an action to be taken against you, share your story with President Trump.
The Verge contacted Facebook, Google, YouTube and Twitter for comment, with only a spokesperson from Twitter responding before publication. Twitter's take? "We enforce the Twitter Rules impartially for all users, regardless of their background or political affiliation. We are constantly working to improve our systems and will continue to be transparent in our efforts."
Considering that's the same line that Twitter always says, whether it's dealing with hate speech, right-wing fearmongers, or conspiracy theorists, it doesn't mean much other than Twitter's PR is better at replying to emails than the other social networks.
This is the latest development in a number of Republican-led critiques of social media
They say that conservatives have been wrongly-censored on social media, even going so far to have hearings over the issue.
Those hearings started back in April of last year, when the House Judiciary Committee invited right-leaning internet personalities Diamond and Silk to discuss being "censored" on social platforms. Then the Senate picked up the ball, with Sen. Ted Cruz (R-TX) holding a hearing with executives from Twitter and Facebook to discuss the alleged liberal bias.
If you think you've been unjustly blocked or censored, the Typeform set up by the Administration will need some information, such as screenshots or links to the offending content. The tool also collects a bunch of personal information, and invites the user to opt into email newsletters from President Trump himself, "so we can update you without relying on platforms like Facebook and Twitter."
What do you think? Is this new tool from the White House as ridiculous as it seems? Let us know down below in the comments or carry the discussion over to our Twitter or Facebook.
Editors' Recommendations:
Follow us on Flipboard, Google News, or Apple News