Giveaway: Win 1 of 10 iPhone 6s battery cases just in time for the holiday from 1byOne
If you're someone who is always losing battery power, we have the perfect giveaway for you. We're giving away a battery powered iPhone 6s case.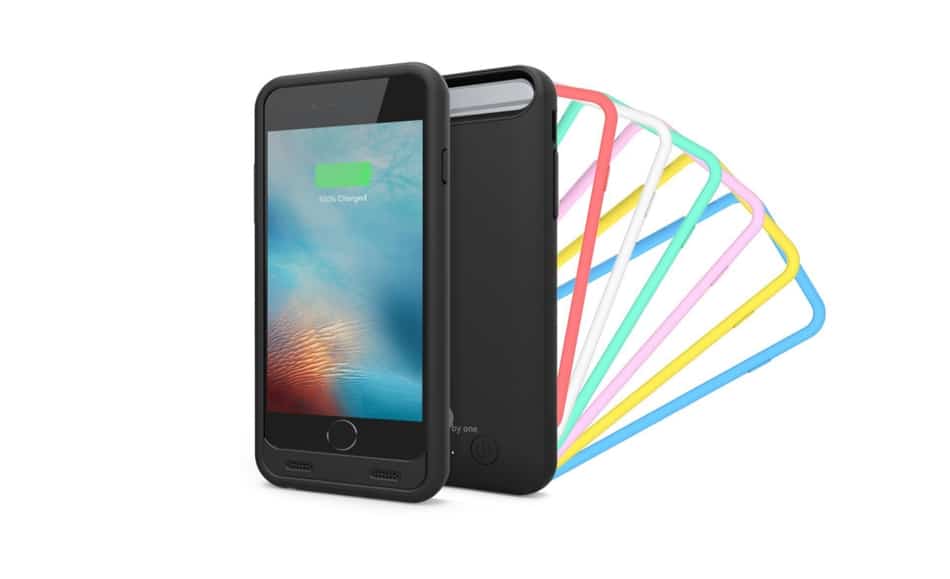 We have a special promotion going on for this week that can land you a brand new iPhone 6s battery case from 1byOne. This battery case will make a great gift for the holidays or something you can keep for yourself. The directions are simple, sign up using the form below (because we do need to contact you if you win) and then enter to win one of the 10 cases. You'll get 5 chances to do so!
The case itself is no slouch and features 7 different faceplates to allow you to customize it to exactly your liking. The 3100mAh battery will essentially double your battery life and get you through all the social events this holiday season has in store for you.
The only catch? The code for it appears to only work on Amazon's US site. So it'll be easier if you are in the US.
Good luck!
(UPDATE) Congrats to the winners! If you didn't win and still really need an Iphone 6/6s case, here is a coupon code for $10 off the purchase price!
PA37-83X2M8-Q38KNY
Enter to win 1 of 10 iPhone 6s cases by using the app below!
Follow us on Flipboard, Google News, or Apple News