You definitely shouldn't pass on this $10 portable power bank deal
Heck, at that price, probably wouldn't hurt buying two of them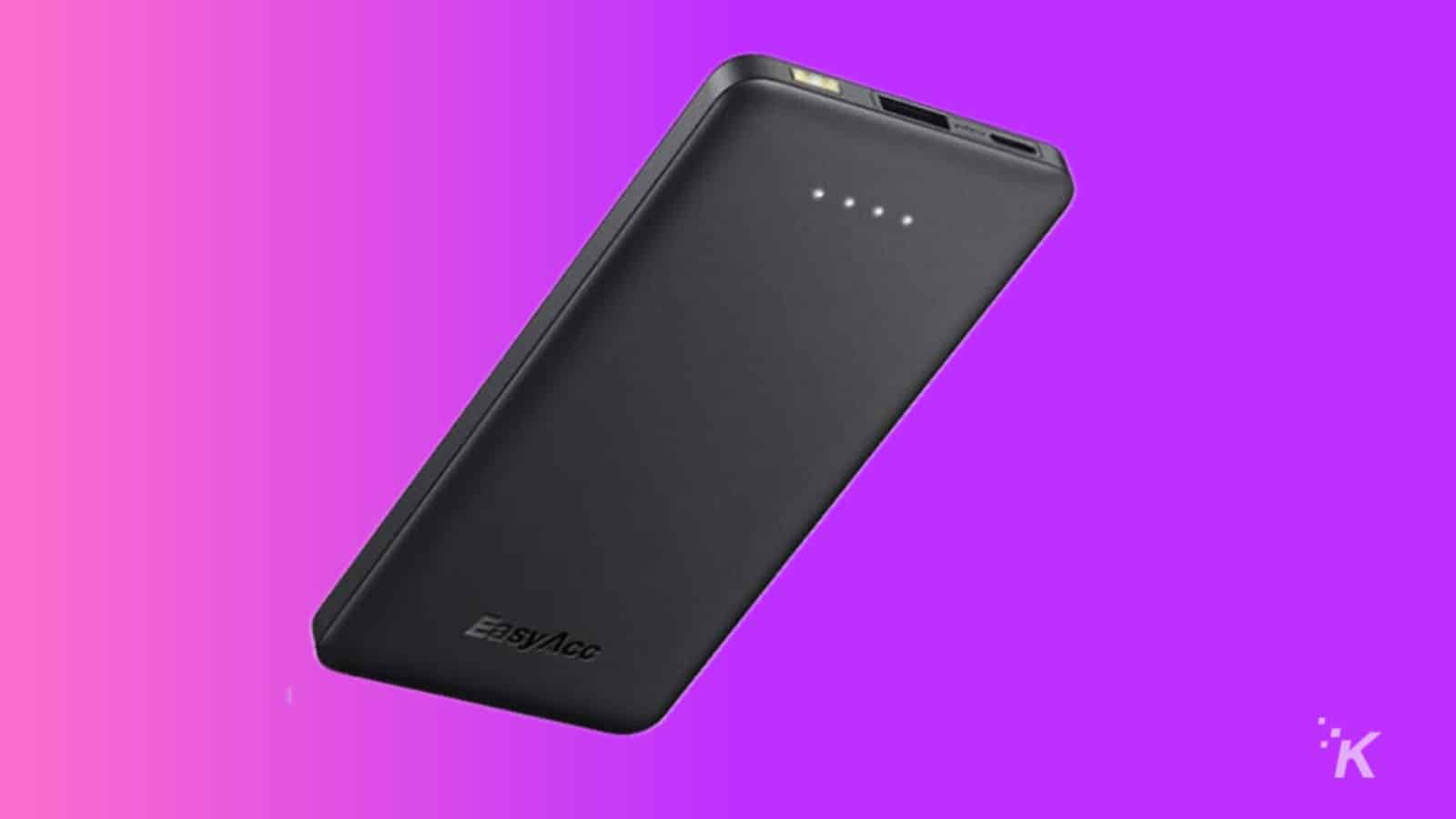 If you're looking to add a portable power bank to your ever-growing pile of gadgets, Amazon has a killer deal that's too good to pass up. For a limited time, they are blowing out these EasyAcc USB-C power banks for just $10 a whack. That's a $20 discount on a 10000 mAh battery back. Unreal.
To get the discount, clip the on-page coupon and enter code T5YKBY7S at checkout. That's it.
From what we can tell, this is a rather new product and judging from the 18 customer reviews; it seems like the real deal. So far, Amazon reviewers have it at four and a half stars. So take that with a grain of salt.
Either way, $10 for a 10000 mAh battery pack is an insane deal. You don't even have to think twice about it. Heck, at that price, probably wouldn't hurt to buy two of them.

Just a heads up, if you buy something through our links, we may get a small share of the sale. Click here for more.