You can now watch a bunch of free, ad-supported movies on YouTube
There are actually some solid movie options to choose from.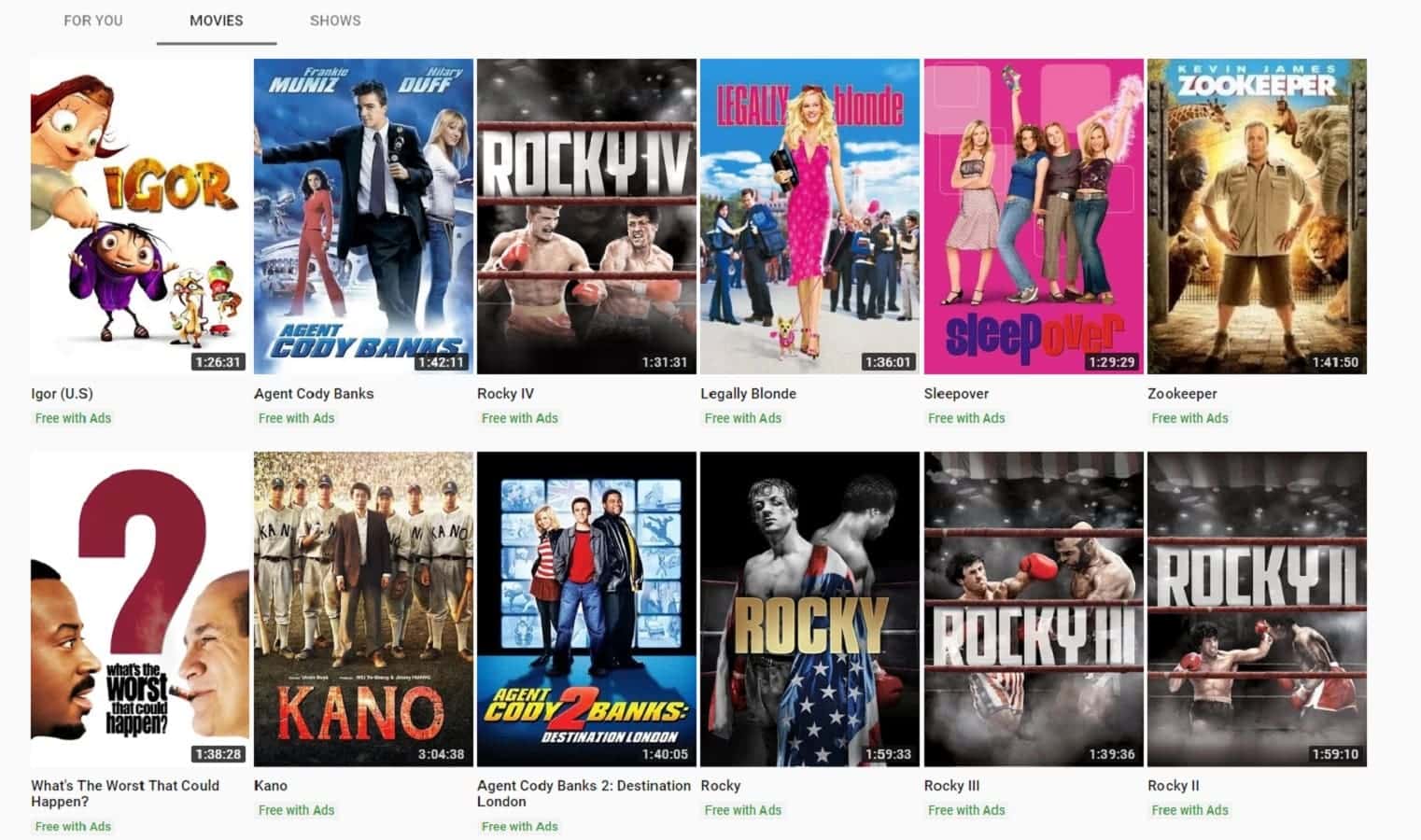 You might not think of watching anything but how-to's and cat movies on YouTube but that might change with this latest update.
Last month YouTube rolled out a change to its movie section, adding a bunch of full-length feature films that you can watch for free. The catch? Viewing them is ad-supported.
If you're on YouTube often, you're used to the ads at this point
With how often you have to watch ads just to watch short videos on YouTube this change might not bother you. You've been able to buy digital movies or prime-time TV shows for years on YouTube. With most of the streaming services requiring a monthly fee, even those like Hulu that have included advertising, this change gives consumers another option.
According to Rohit Dhawan, director of product management at YouTube,
We saw this opportunity based on user demand, beyond just offering paid movies. Can we do ad-supported movies, free to the user? It also presents a nice opportunity for advertisers.
YouTube sees this as another way to shape the digital landscape for movie watching and another option for movie studios as they struggle to rethink distribution in the digital age.
What movies are available through YouTube?
Currently, there are about 100 ad-supported movies in the library, with classics like The Terminator, Rocky, and Legally Blonde alongside cult classics like Hackers. There's also a lot of middling Hollywood features like Zookeeper, showing that studio adoption is still ongoing.
Prior to this, the Movies & Shows page only listed movies and shows that you could purchase.
Advertisers on YouTube should welcome the change, as it provides them with a solid backdrop to run their ads on. There's been a lot of concern from companies not wanting their ads to run over questionable content, and this is one way to solve that problem.
YouTube has also been experimenting with other revenue streams, such as their commercial-free YouTube Premium subscription. Paying a $10 subscription fee monthly removes ads from videos (including the free-to-watch feature films) and allows access to YouTube-only content like the Cobra Kai series based on the Karate Kid movie franchise.
What do you think of the news? Excited to watch some movies on YouTube? Let us know in the comments.
Editors' Recommendations:
Follow us on Flipboard, Google News, or Apple News