These leaked images could show us Amazon's newest Echo Dot
According to a Thursday report, Amazon's third-generation Echo Dot has been codenamed "Donut."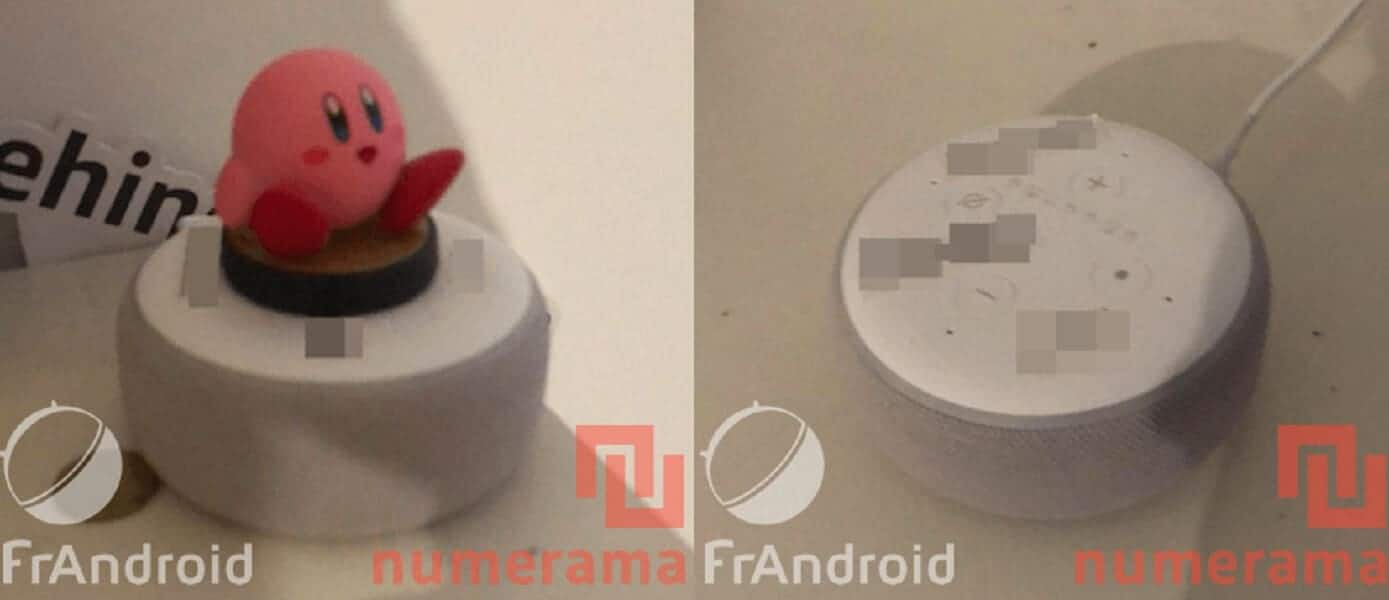 The Amazon Echo Dot was first introduced in early 2016. A few months later, the company launched a second-generation model. It looks like Amazon is set to make another reveal. Two French sites in recent days have published images claiming to show the third generation device, while another, which has a good track record with Amazon product leaks, says the leaks are real, according to CNET.
According to a Thursday report, Amazon's third-generation Echo Dot has been codenamed "Donut," which sounds about right considering the first two devices were called "Pancake" and "Biscuit," respectively. This year's model is expected to ditch plastic for fabric and offer a slightly bigger design and improved sound quality.
CNET explains,
The device appears to have the same four buttons as the current-gen model — an activation button, a mute button and two buttons that turn the volume up and down. There also appear to be four tiny, tell-tale microphone holes beside each button, and probably one in the center as well, though it's hard to tell. At a total of five, that would be less than the seven microphones found in the 2nd-gen Dot.
Also noted is a lack of photos of the back, where things like the AUX out is located, but it's very tough to picture a world where that device didn't include one, as it offers something the Google Home Mini doesn't.
The current Echo Dot is priced at $49.99, although you can usually find the devices on sales, especially around holidays and retail events. We haven't seen any pricing rumors on the new model yet.
Since images of the third Echo Dot have now apparently been made public, don't be surprised for Amazon to announce it very soon with a shipment date in August or September.
Are you planning on buying a new Echo Dot? If not, which smart speaker would you like to buy? 
For other tech news, see:
Follow us on Flipboard, Google News, or Apple News