39 facts about Uber [Infographic]
There's a lot to know about Uber, and luckily, this infographic breaks everything down.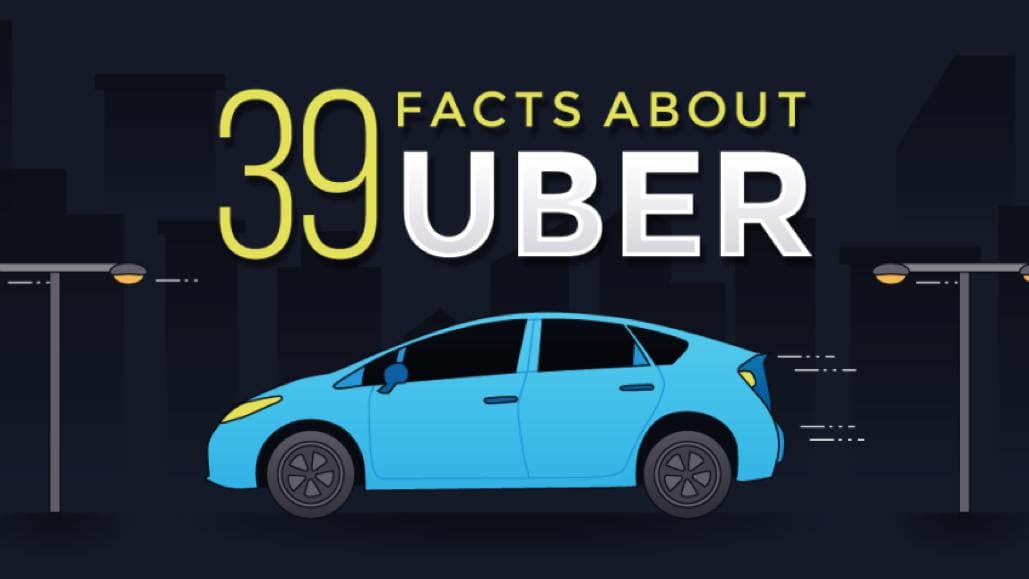 There's a lot to know about Uber, and luckily this infographic breaks everything down.
---
With more than $6.61 billion in funding and a higher valuation than companies like Paypal, GM, and Time Warner, Uber has speedily emerged as a powerhouse over the last few years. It's not like the trendy company doesn't have competitors – quite the opposite, in fact, but the business has that certain "cool" factor that propels it to the top of the market in countries like the U.S., Canada, and Australia. Social media offers a glimpse of Uber's popularity – it's mentioned nearly twice as often as Lyft on Twitter and four times more often on Facebook and Instagram.
With nearly 8 million users and 160,000 drivers, it's easy to see why the company is the go-to for reliable and fast transit around major cities all over the world. Celebrities like Richard Branson and Marissa Mayer have been known to use the service, but many Uber-users are simply young people looking to get from one place to another without calling a cab.
The phenomenon even has its own vocabulary recognizable to young folks everywhere – "let's Uber it!" is often heard before or after nights out on the town. Regardless of age, people everywhere keep choosing Uber – here are 39 interesting facts MisterBeep compiled to give you a better idea of Uber's smashing success.