5 best AI voice changer tools in 2023
In the ever-evolving world of digital technology, AI voice changer tools have emerged as game-changers in personal and creative expression.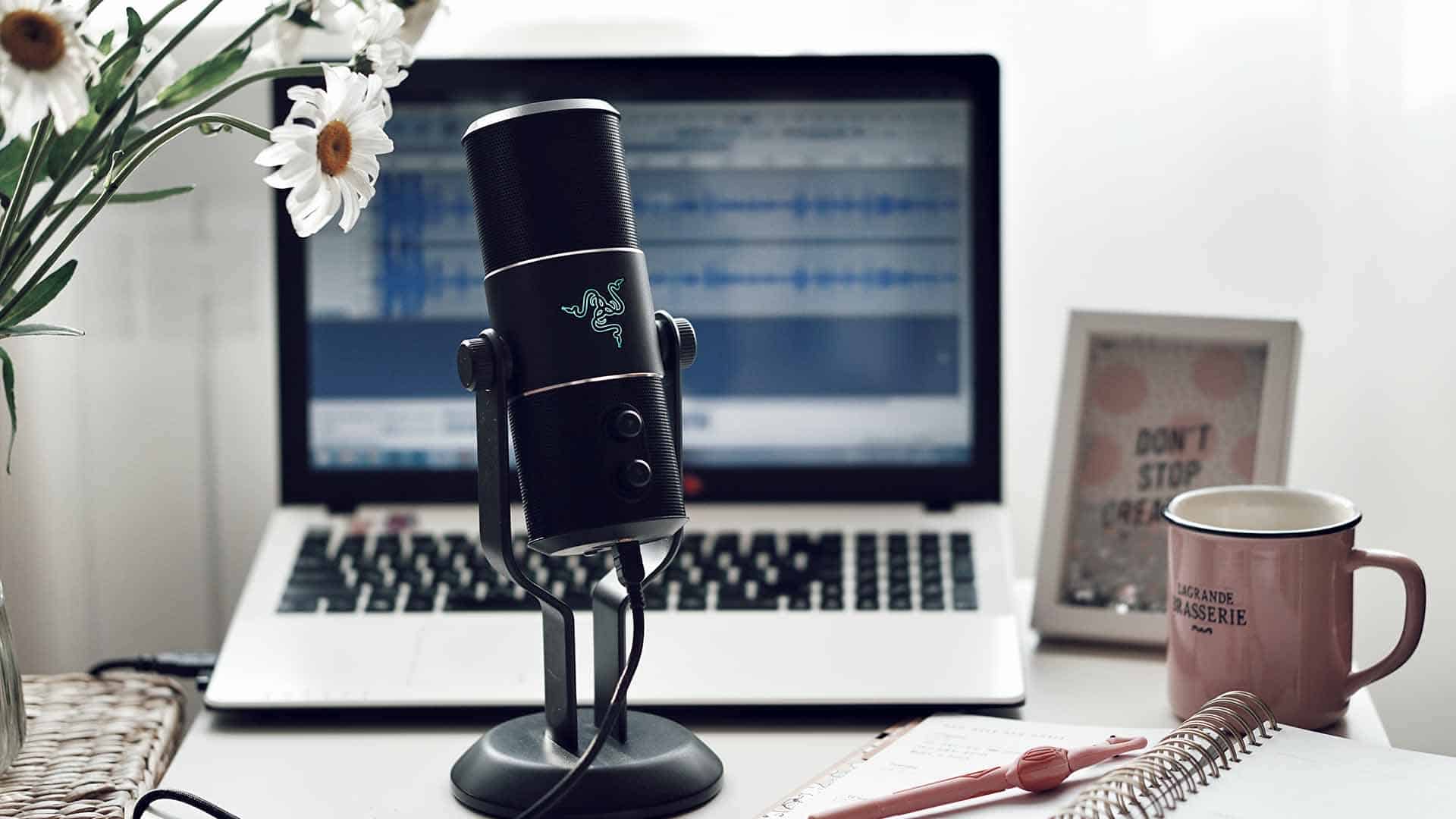 In the realm of auditory metamorphosis, AI voice changer tools have emerged as the epitome of vocal versatility.
Harnessing the potent prowess of artificial intelligence, these innovative tools, often referred to as AI voice changer or voice changer AI, are shaping a new frontier.
With the ability to seamlessly alter one's voice in real-time, they cater to a myriad of creative and practical applications.
In this exploration of technological marvels, we unveil the five best AI voice changer tools of 2023, showcasing how they redefine the auditory landscape with their transformative capabilities.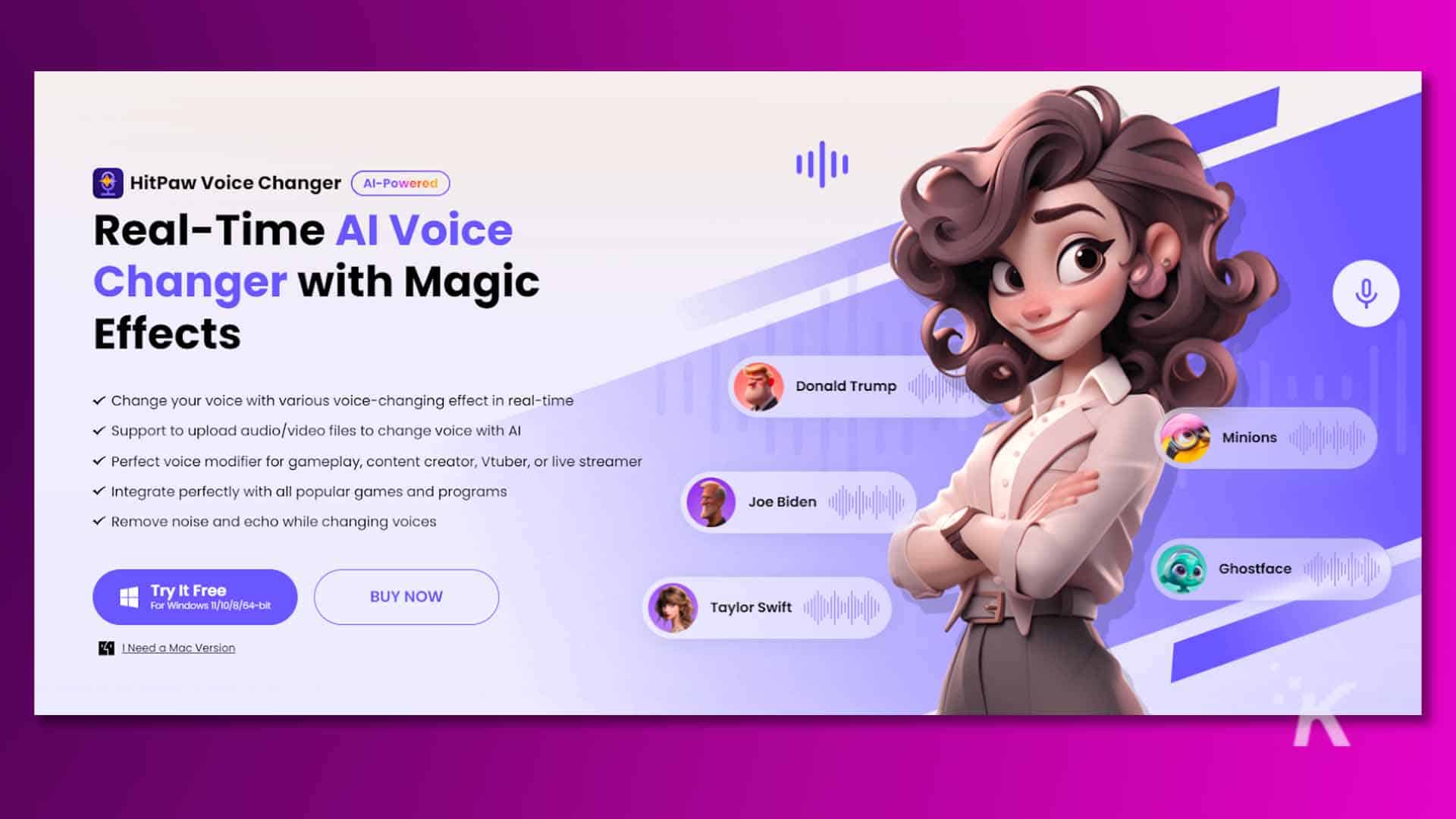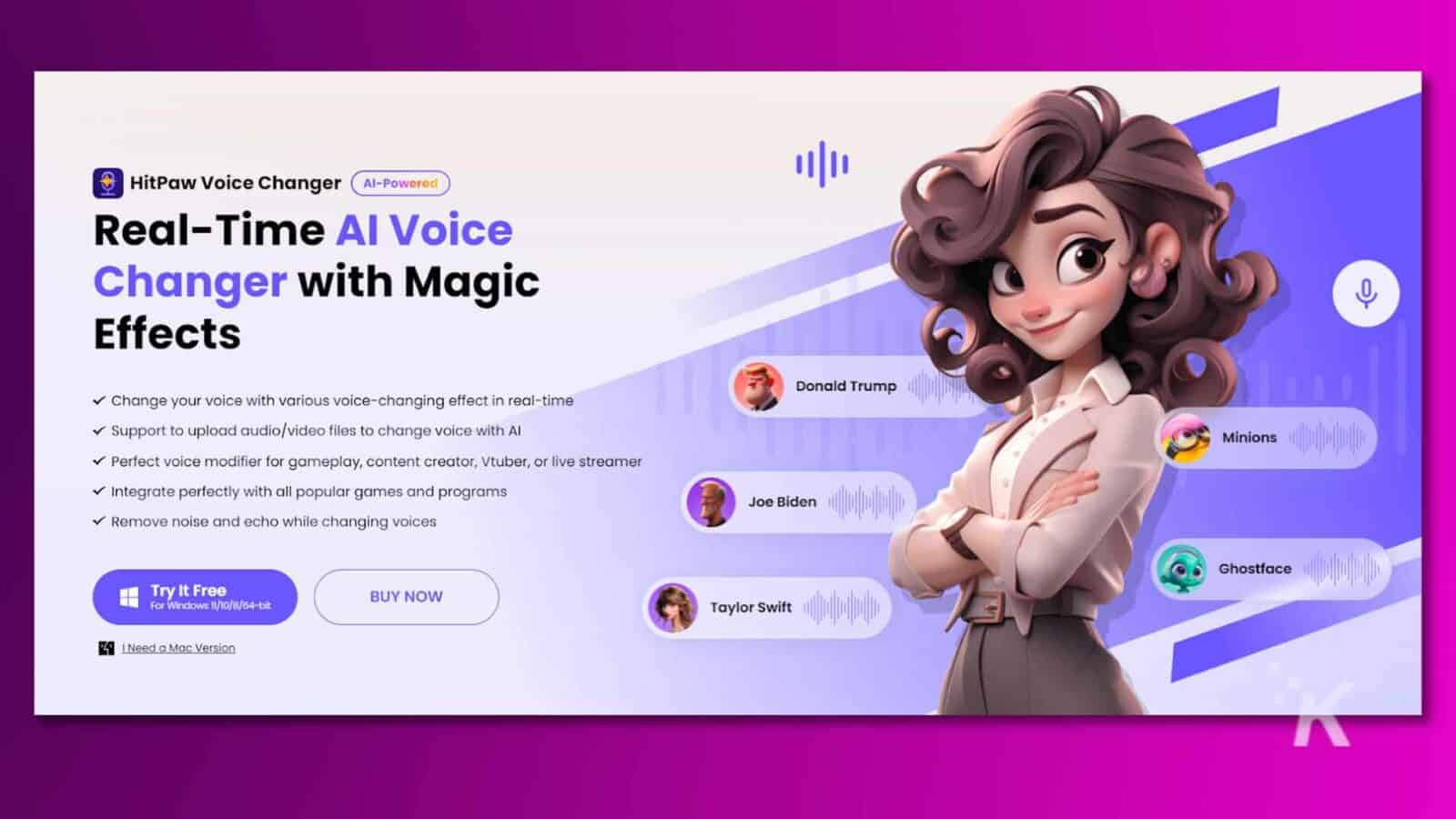 Brief overview 
HitPaw AI Voice Changer is recognized as the ultimate tool for altering voices through advanced AI technology, operating in real-time.
Offering a seamless setup process and effective noise reduction, this tool lets users creatively transform their audio and video voices with ease, making it the top choice among AI voice changers.
Features and capabilities
Instantly modify your voice in real-time
User-friendly interface for quick and effortless use
Enhance audio quality by reducing unwanted noise
An extensive array of voice-changing effects for creative exploration
Swift and immediate alterations for an engaging experience
Easily upload and transform audio or video files
How to use HitPaw AI Voice Changer
Step 1: Upload your audio or video files with a simple click to initiate the transformation process.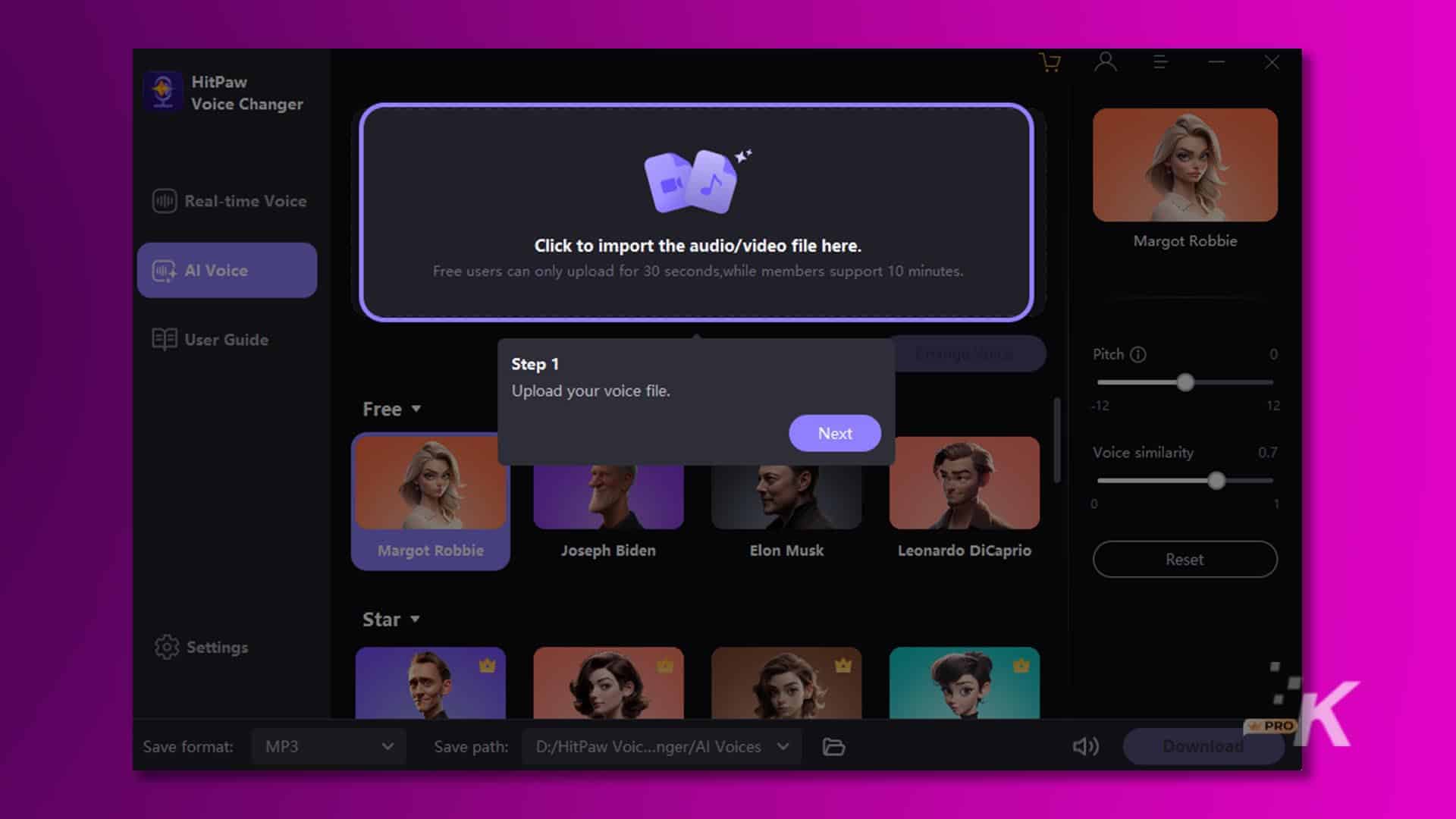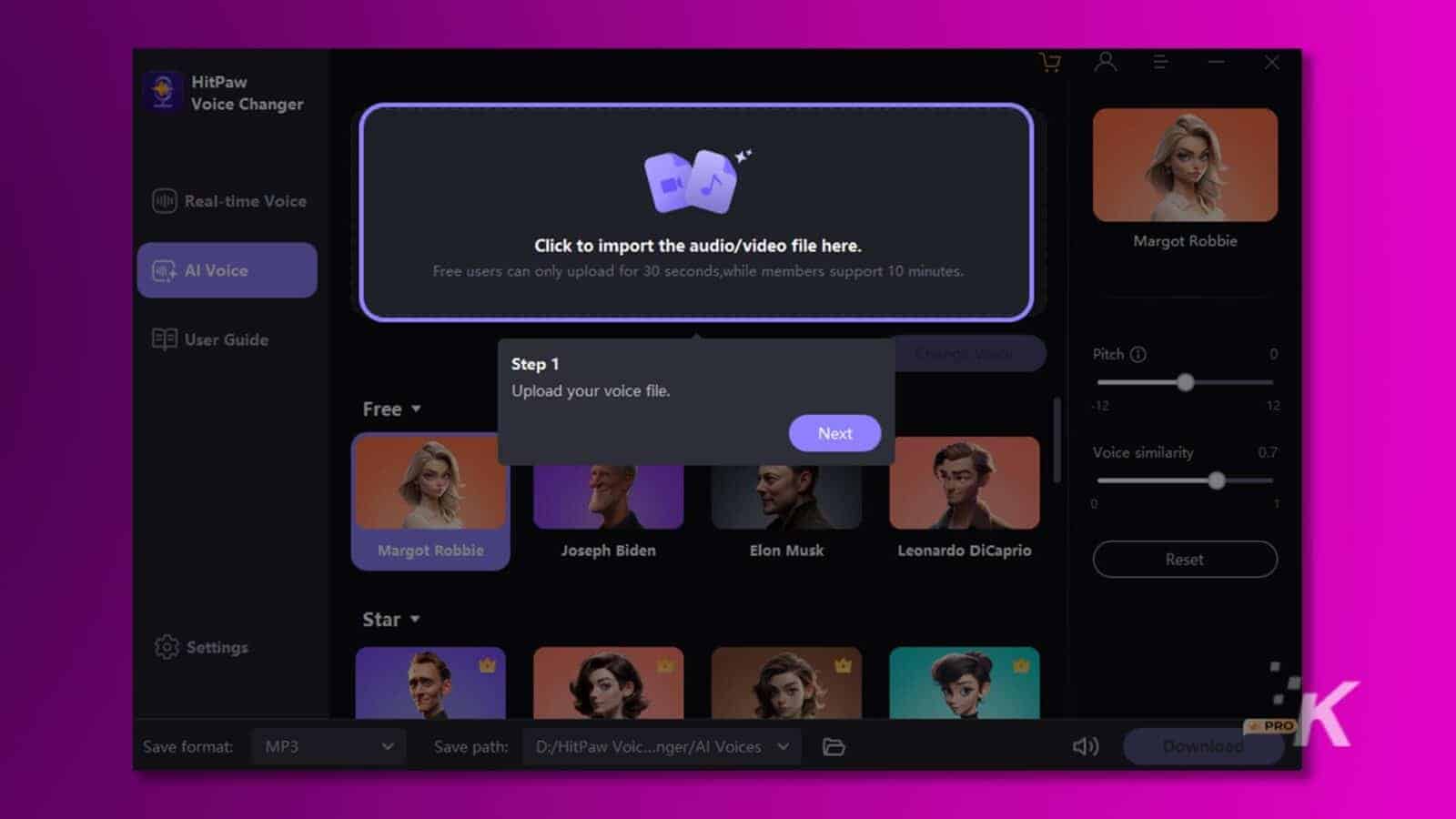 Step 2: Choose from a wide range of AI voice effects that best suit your preferences and needs.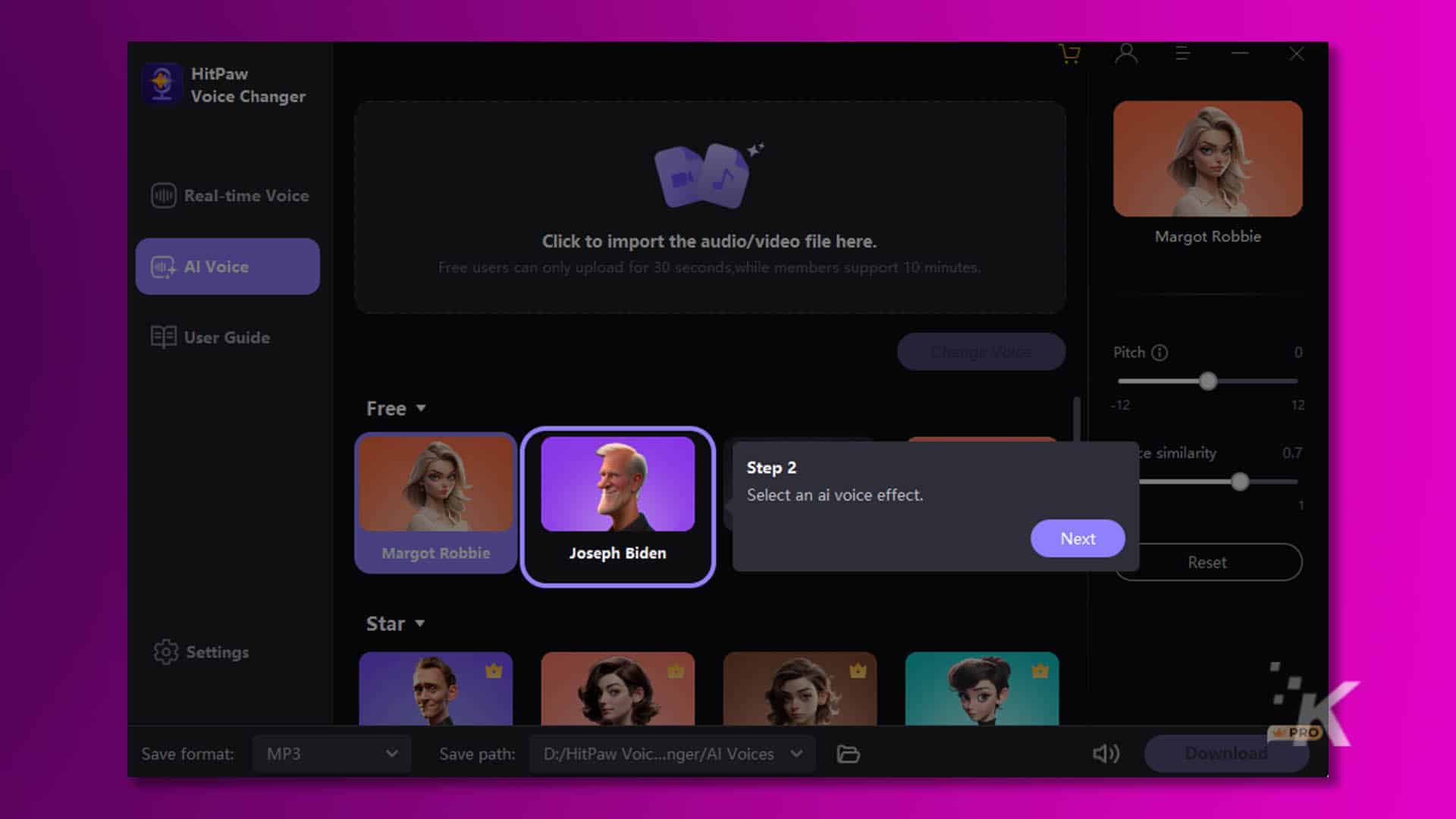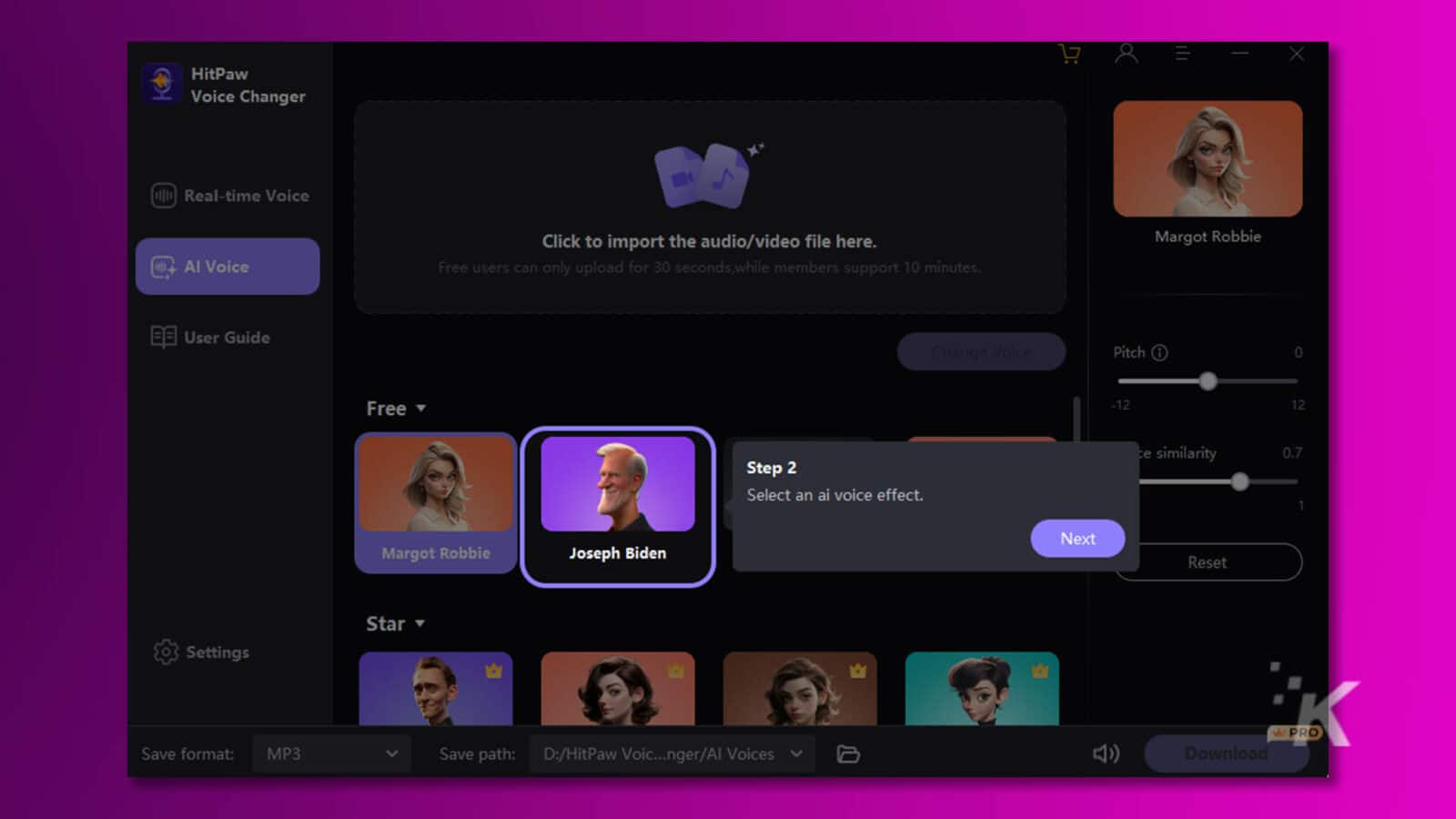 Step 3: Click to apply the selected effect, and once AI processing is complete, download your transformed voice effortlessly. Enjoy your new voice.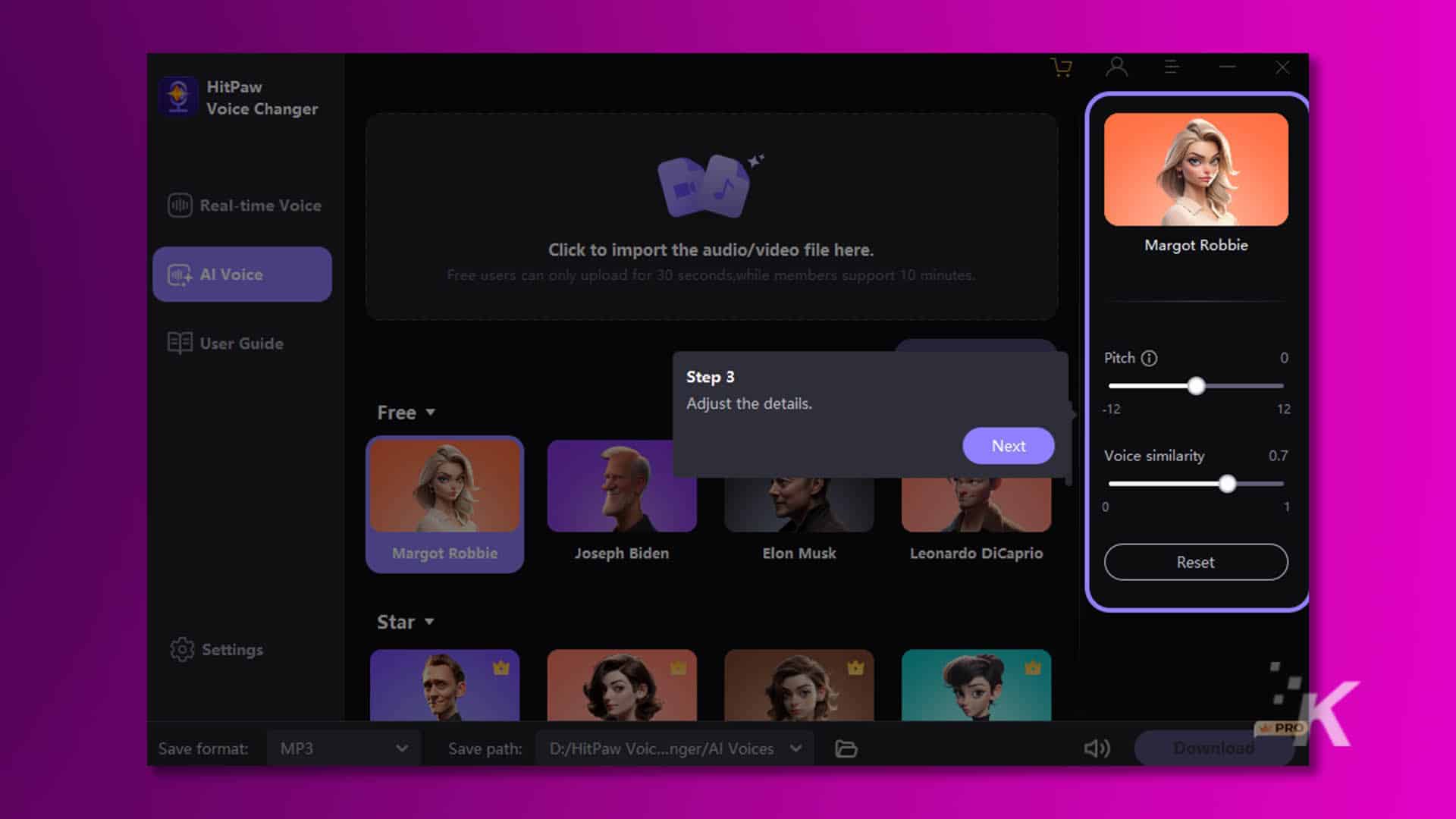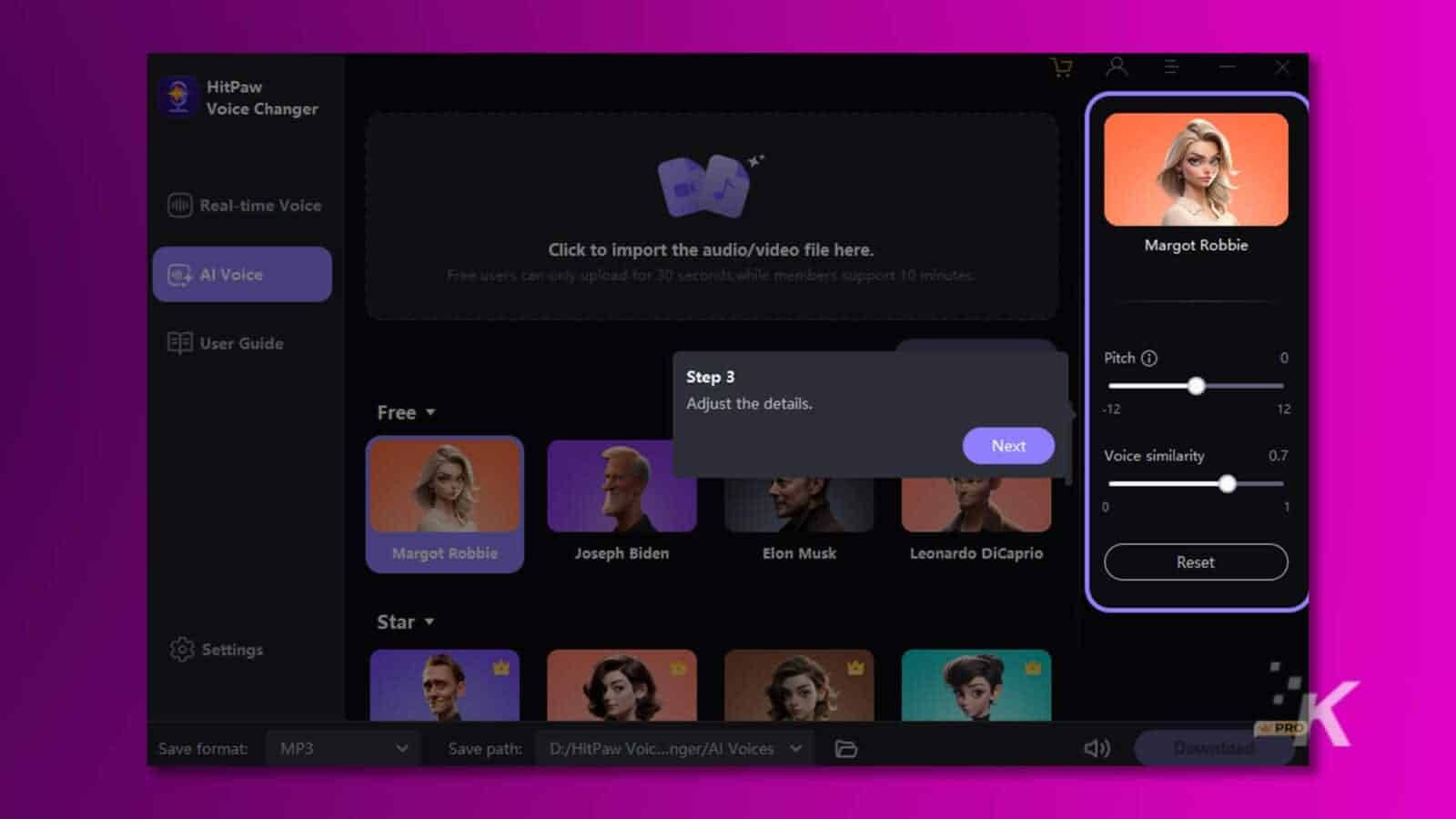 Synthesys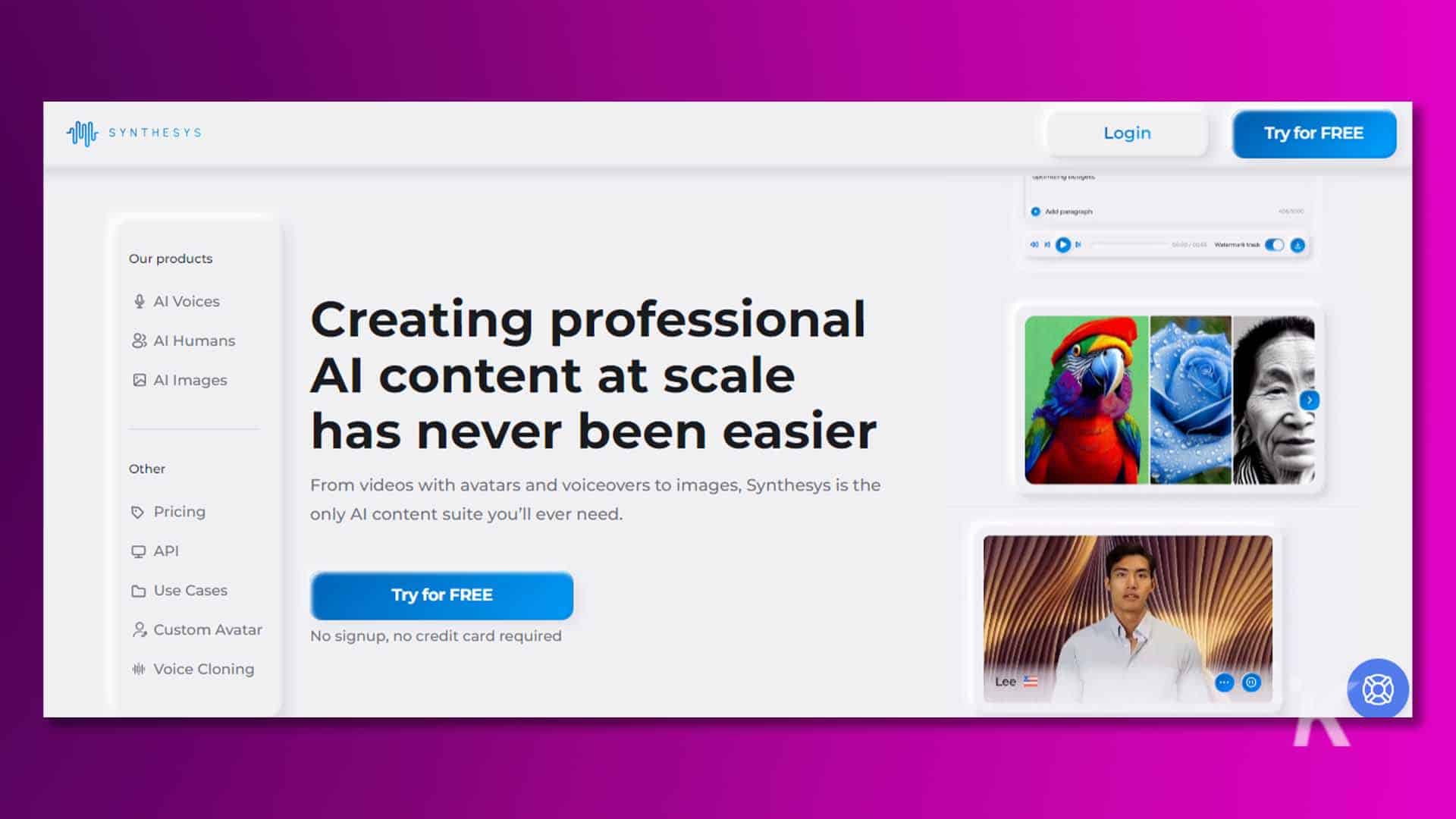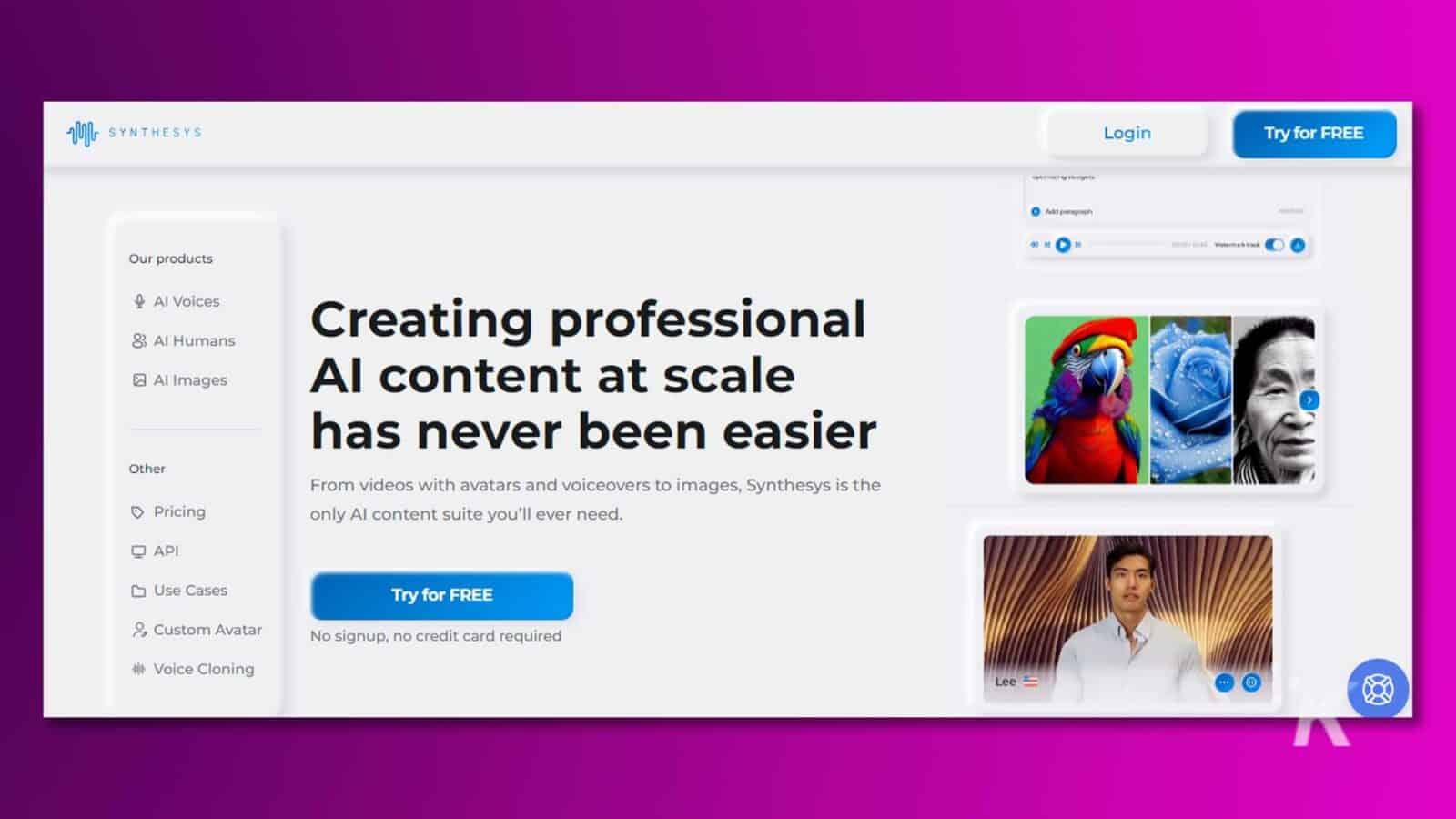 Brief overview
Synthesys is a leading AI voice changer platform that empowers users to create professional AI voiceovers and videos effortlessly.
With cutting-edge Text-to-Speech (TTS) and Text-to-Video (TTV) technology, it transforms scripts into dynamic media presentations, offering a wide range of lifelike voices and customizable features for various applications.
Pros and cons
Pros:
Real-time AI voice changer for instant results
Diverse library of 34 female and 35 male professional voices
Ideal for various purposes, from sales videos to podcasts
Emotion and emphasis control for expressive voiceovers
Cons:
Requires an internet connection for usage
Limited voice customization beyond provided options
Pricing may be prohibitive for some users
May not suit complex or highly technical content
Altered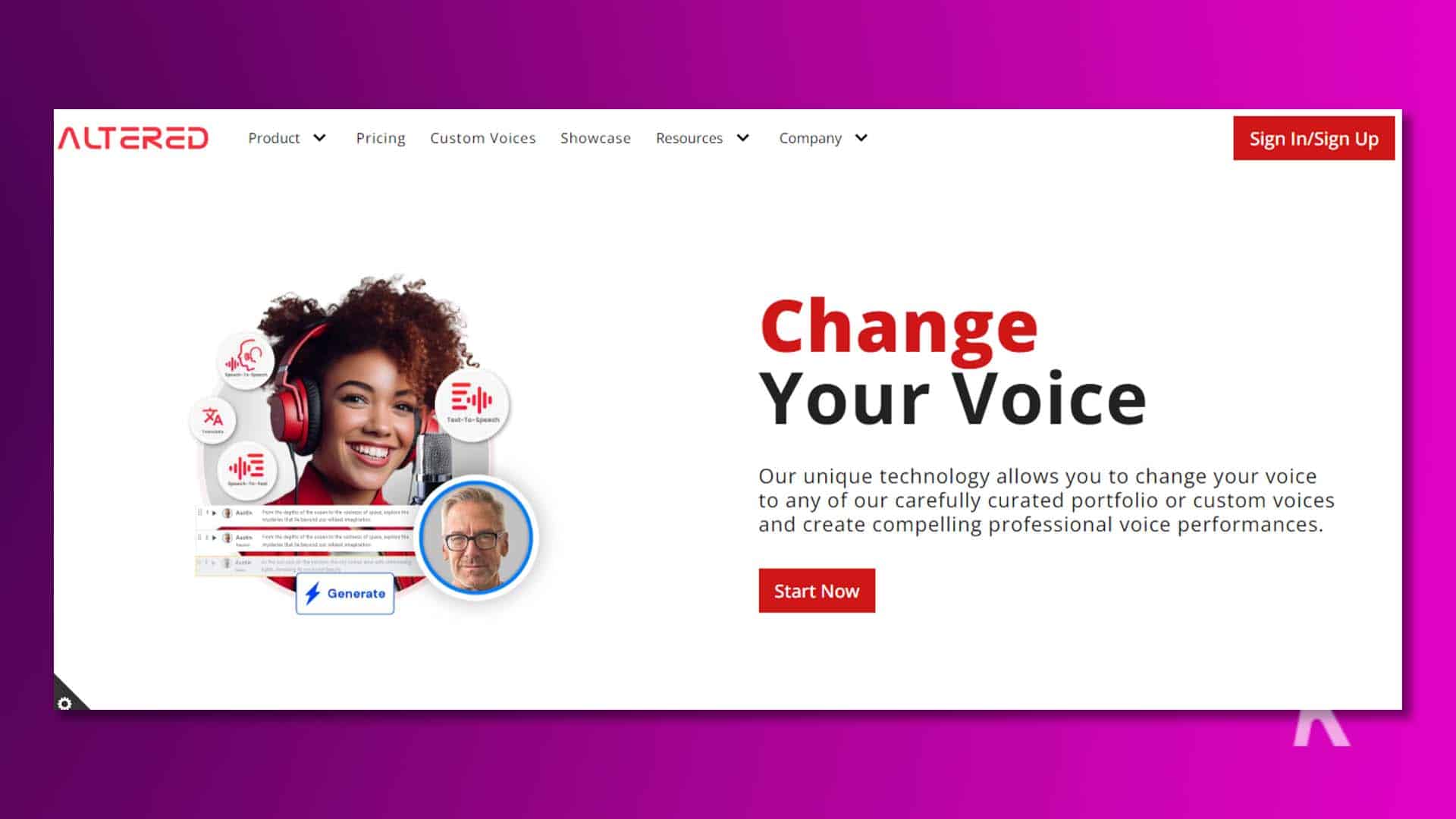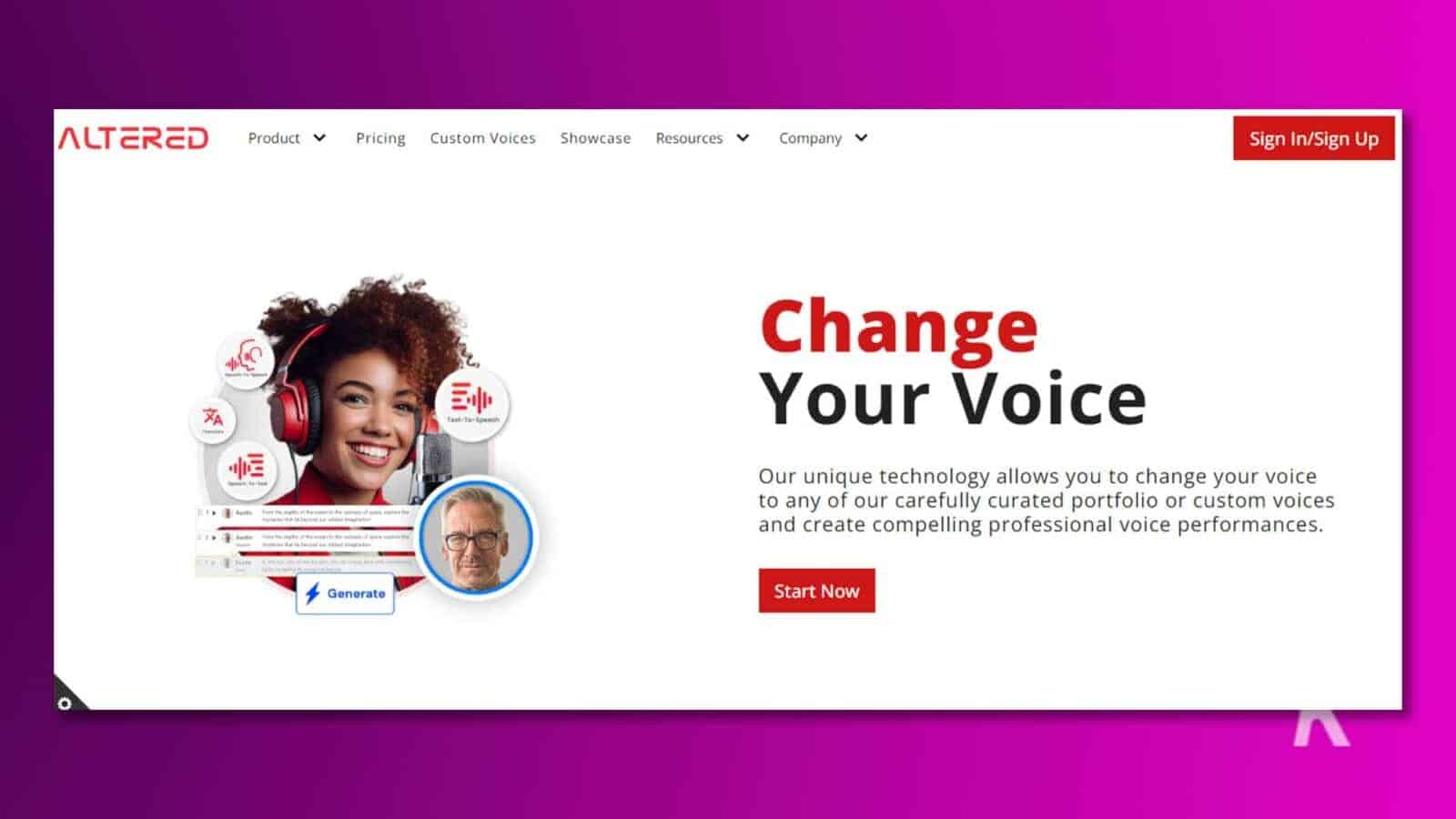 Brief overview
Altered Studio is an innovative voice changer AI that combines various voice technologies within a user-friendly application. It operates both online and locally on Windows and Mac, utilizing local computing resources.
This versatile tool assists in dubbing workflows, offering transcription, voice-over, text-to-speech, and translation capabilities.
Altered Studio features groundbreaking speech-to-speech and performance-to-performance Speech Synthesis technology, including the ability to customize your voice.
It supports 70+ languages, integrates with Google Drive, and provides comprehensive audio editing and visualization tools.
Pros and cons
Pros:
Altered Studio offers real-time AI voice change, enabling instant voice modification for various applications.
It combines transcription, voice-over, text-to-speech, and translation features, streamlining audio editing workflows.
Users can craft unique voices, from celebrities to friends, expanding creative possibilities.
Altered Studio allows import/export in multiple formats and offers spectrogram/spectrum visualization for advanced analysis.
Cons:
Beginners may find the interface initially complex due to the wealth of features.
Local computing resource usage can be high, impacting system performance on weaker hardware.
Some advanced features may require a paid subscription, limiting access for budget-conscious users.
Lova.ai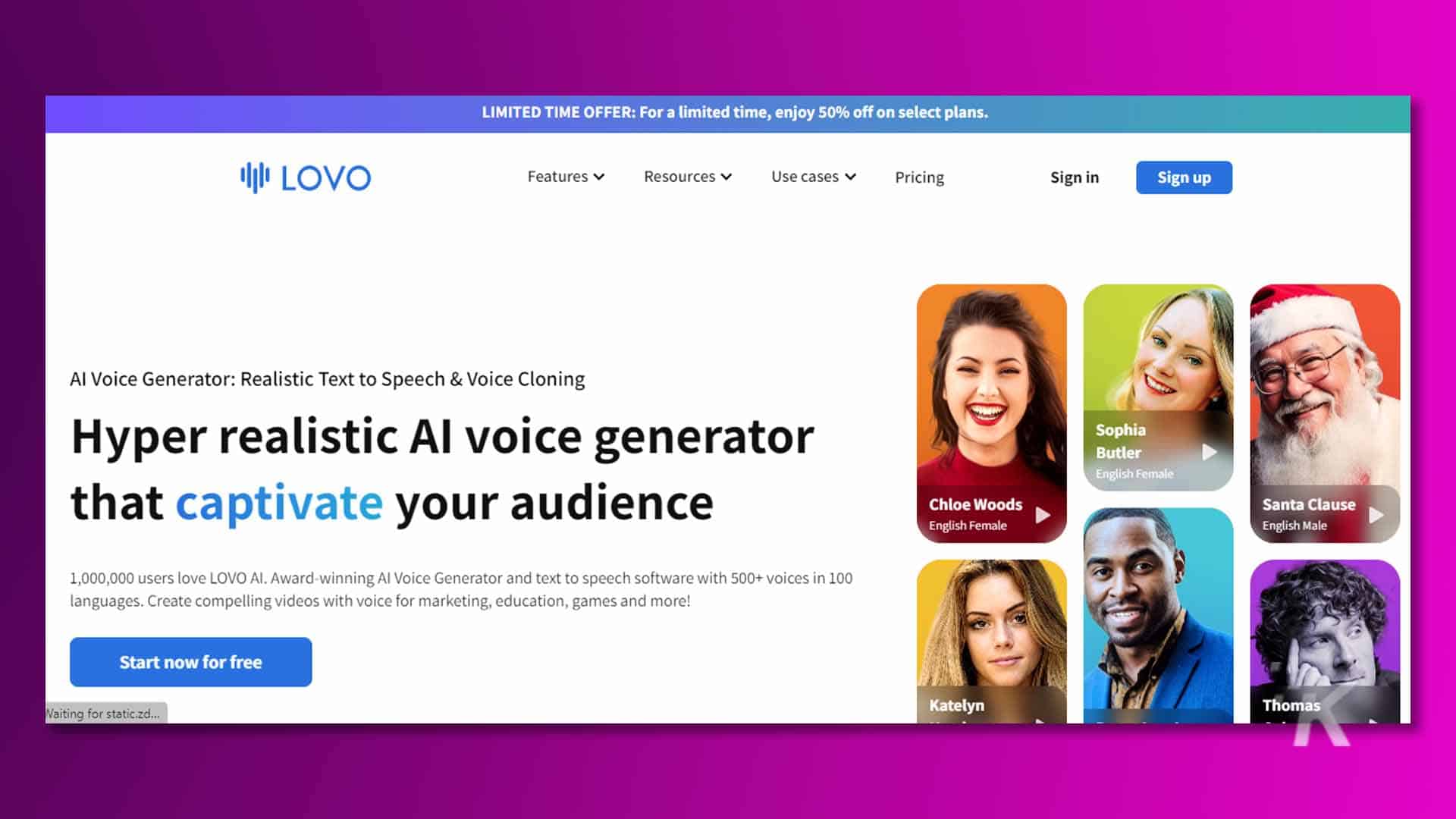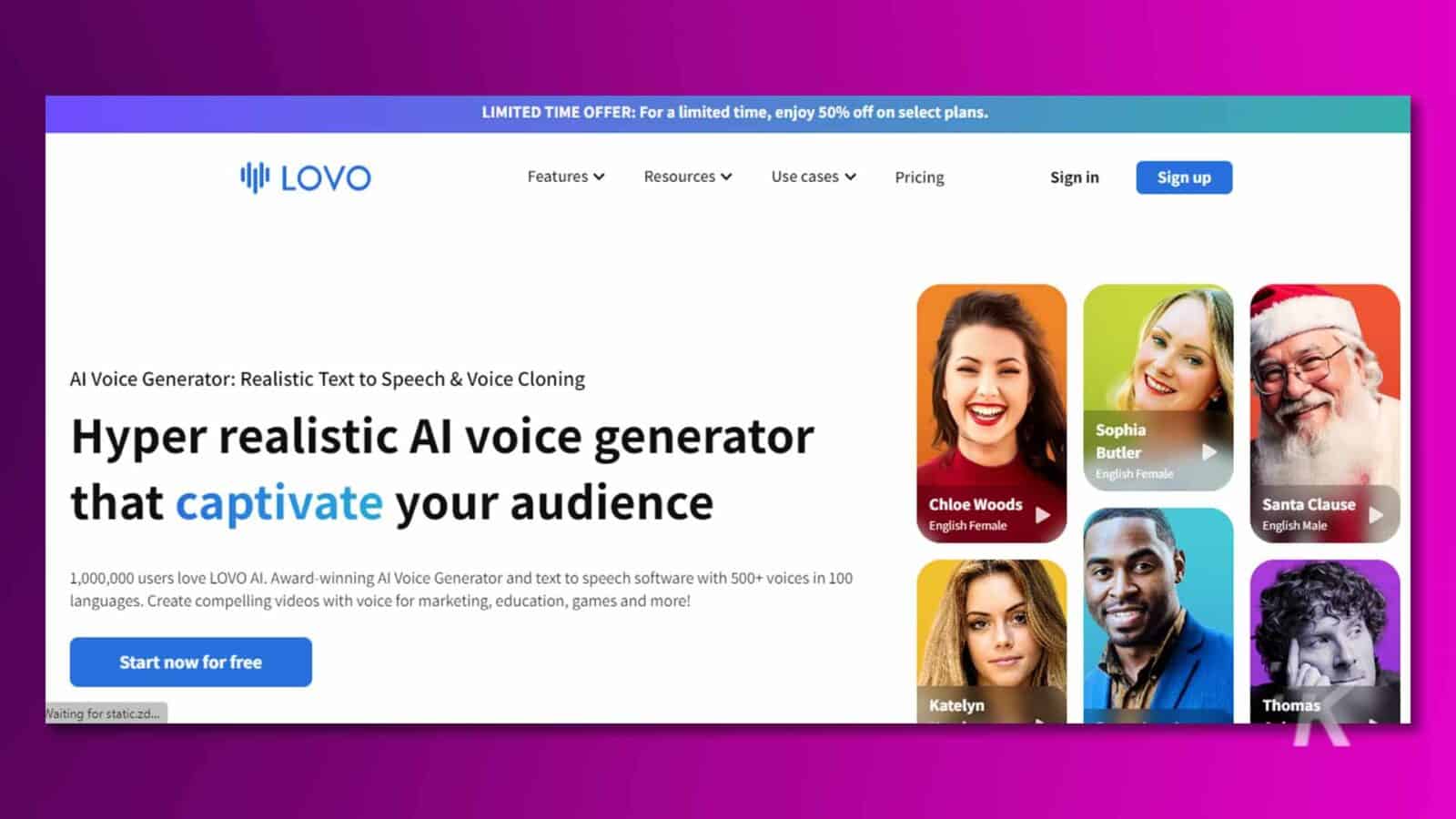 Brief overview
Lovo.ai stands out as a distinguished platform, employing AI technology to create high-quality voices and text-to-speech capabilities, doubling as an effective voice changer AI.
Recognized for its user-friendly interface and remarkably human-like voice generation, Lovo.ai has garnered acclaim across diverse sectors, such as entertainment, banking, education, and gaming. 
Pros and cons
Pros:
Lovo.ai's AI voice change produces remarkably realistic human-like voices
With a repertoire of over 500 AI voices, users have a wide array of choices for different needs
Advanced features like the pronunciation editor and pitch control enable precise adjustments for professionals
Cons:
Access to premium features comes at a relatively higher cost, which might be a deterrent for budget-conscious users
Beginners might find the platform's advanced functionalities challenging to grasp initially
Real-time AI voice change necessitates a stable internet connection, limiting offline functionality
Voice.ai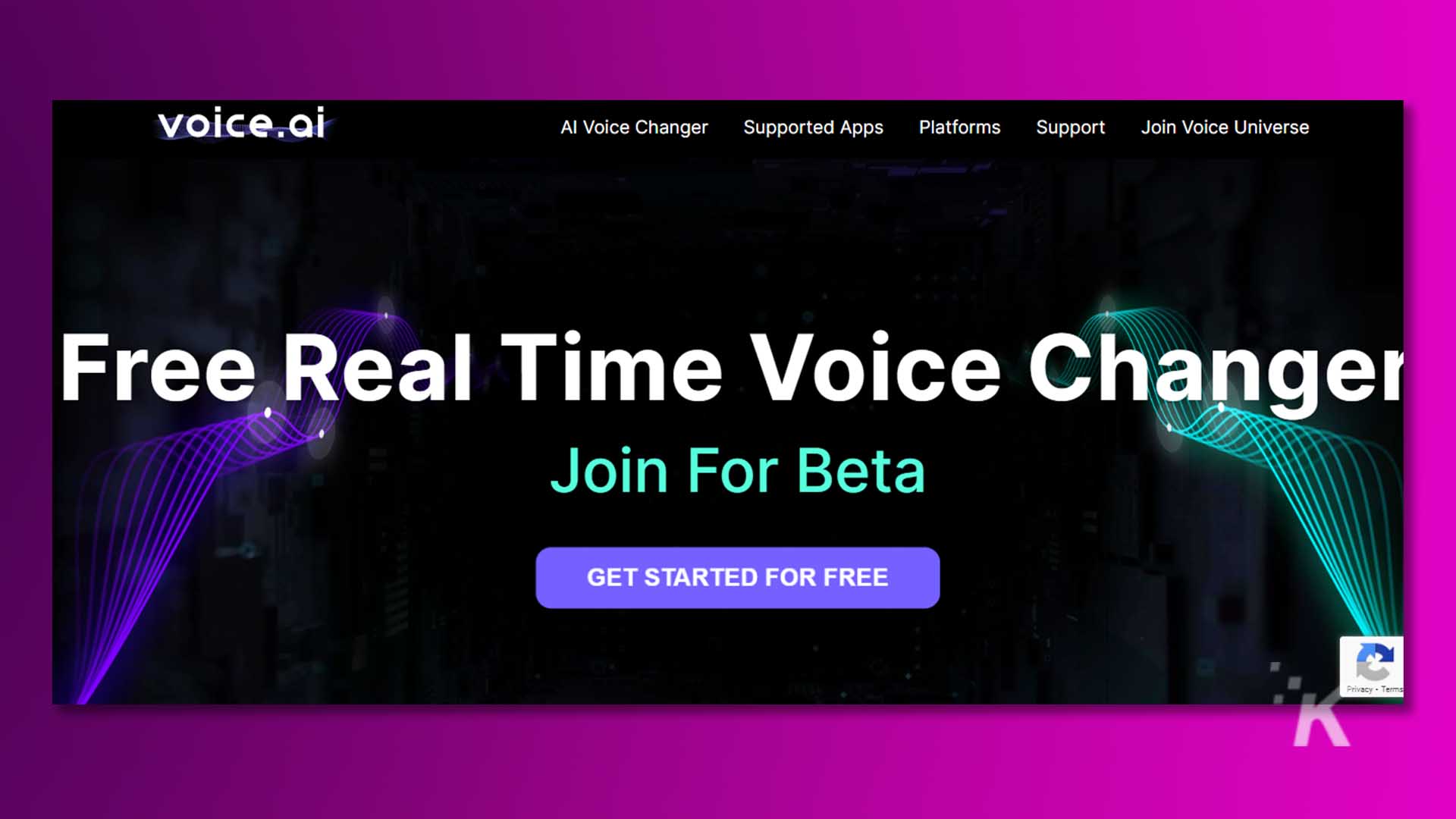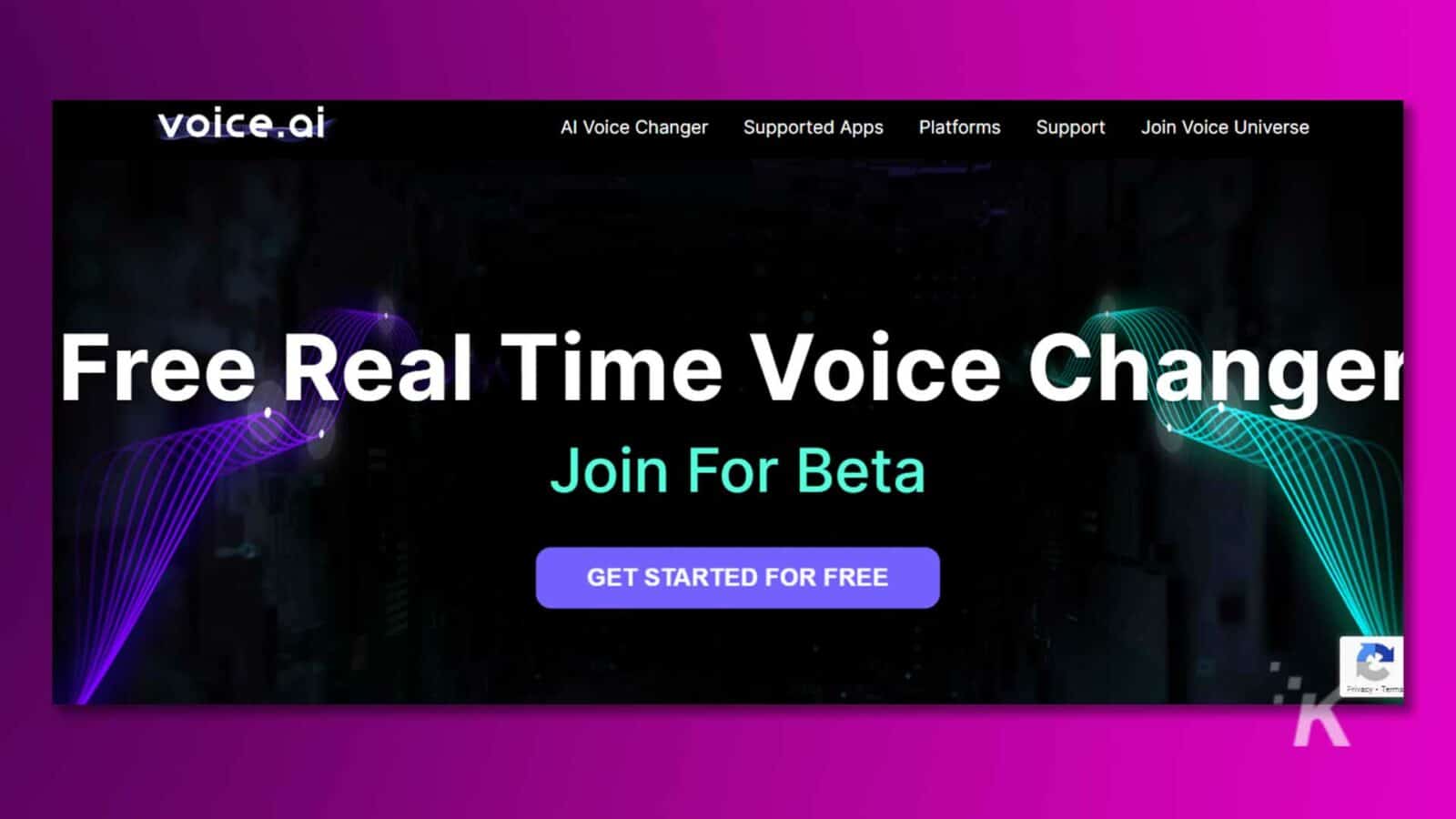 Brief overview
Voice.ai voice changer is a powerful tool that offers both convenience and versatility. It allows users to transform their voices in real-time, supports voice cloning, and provides access to a vast database of 15 million unique speakers.
Voice ai voice changer is not only an excellent voice changer but also a voice clone tool, making it a valuable resource for creative voice projects.
Pros and cons
Pros:
Effortless voiceover creation in just a few clicks
Real-time voice transformation across multiple streams
Comprehensive support for voice cloning
Access to a vast database of 15 million unique speakers
Cons:
Frequent computer crashes when using the live mode of Voice.ai
Installation and setup may require significant time and storage space
Limited information on compatibility with various devices and platforms
Possible limitations in customization options for voice transformations
Conclusion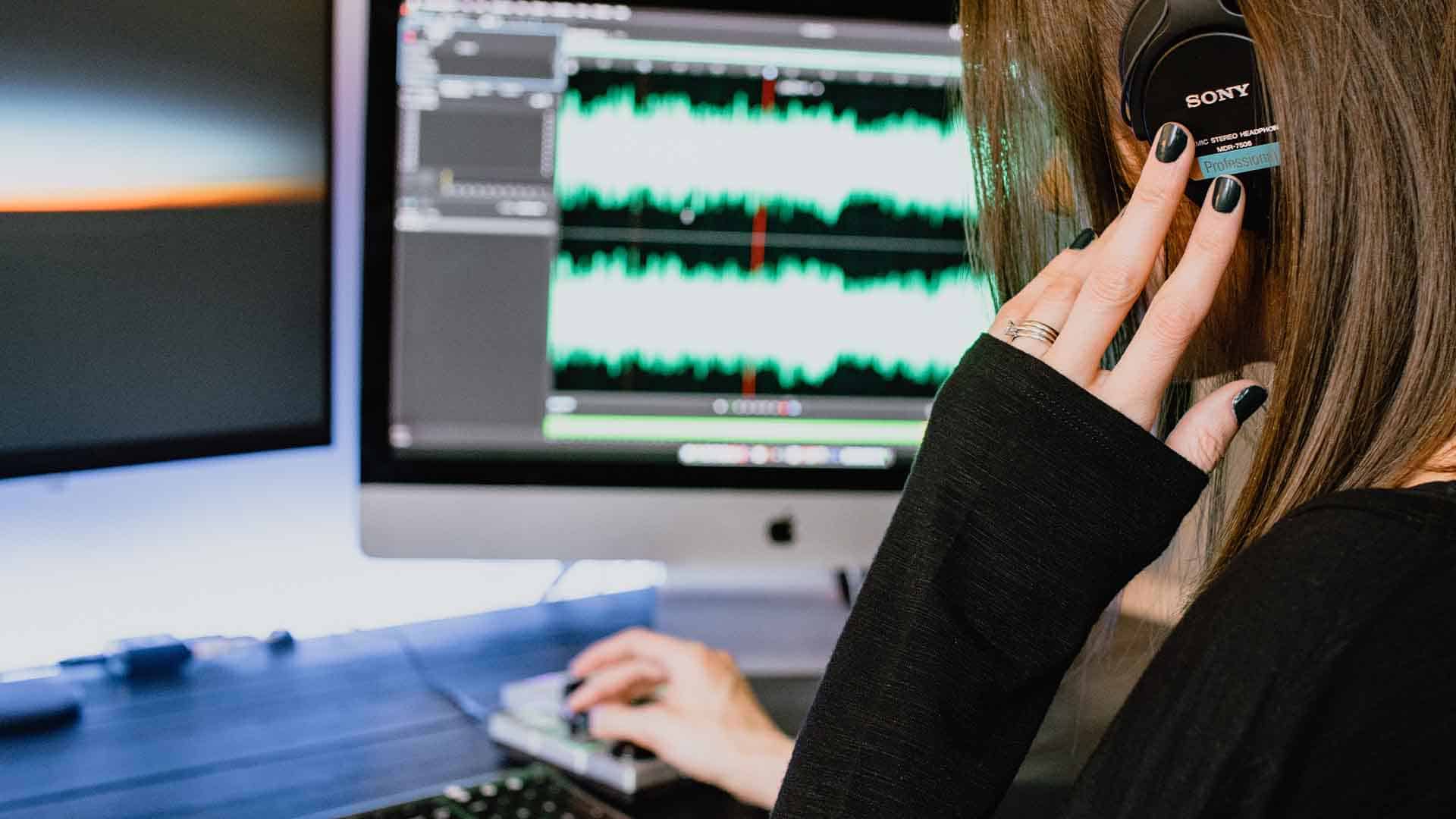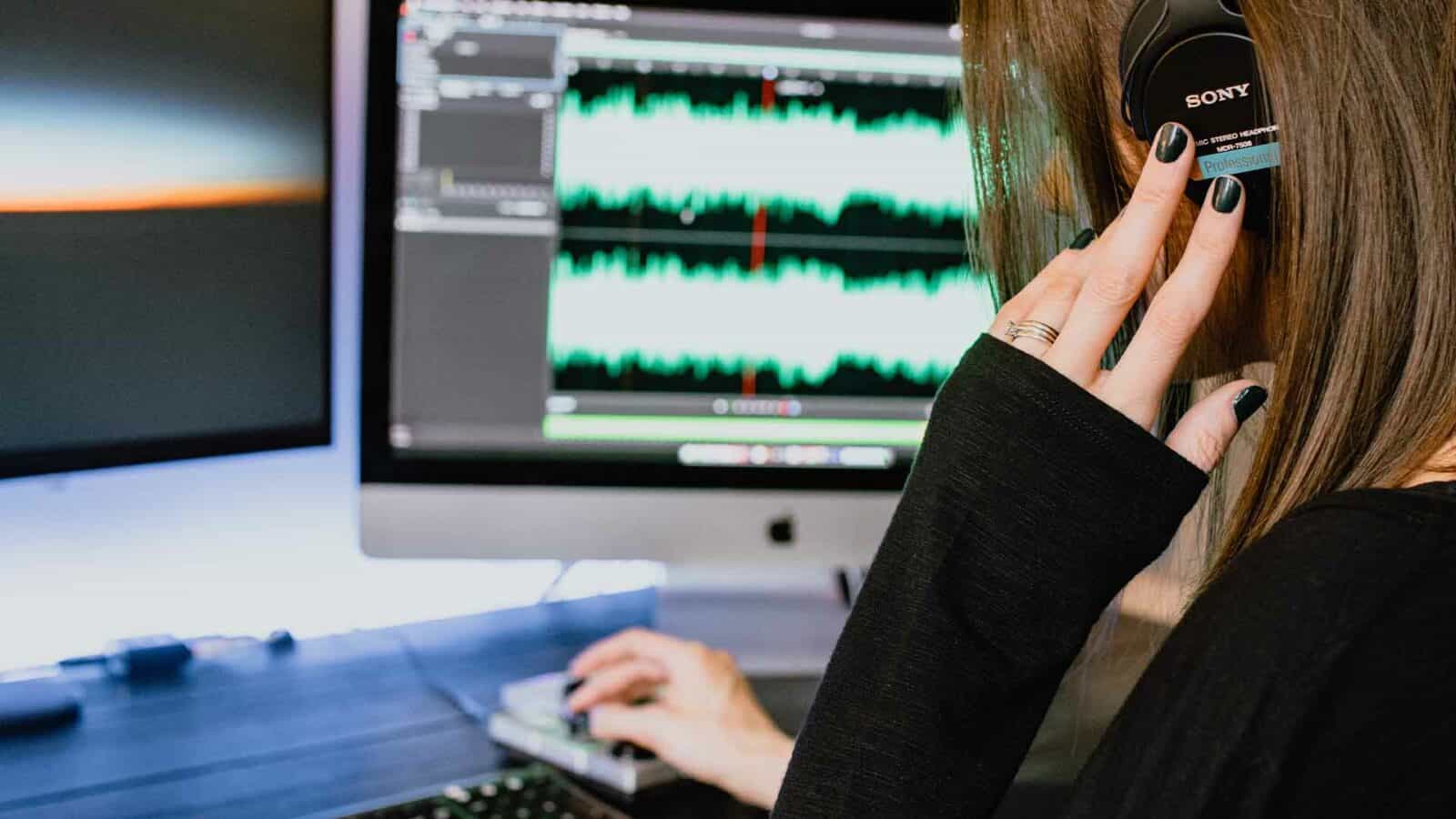 In the ever-evolving world of digital technology, AI voice changer tools have emerged as game-changers in personal and creative expression.
As we conclude our exploration of the 5 Best AI Voice Changer Tools in 2023, it's clear that these tools offer a plethora of exciting possibilities for users.
From fun voice modifications to professional applications, the AI voice changer landscape is thriving.
Among the options, one stands out – HitPaw AI Voice Changer. With its user-friendly interface, diverse voice effects, and constant innovation, it promises to be a must-try tool for anyone looking to transform their voice creatively.
So, don't miss out on exploring HitPaw AI Voice Changer in 2023 and unlock your voice's full potential!
Have any thoughts on this? Drop us a line below in the comments, or carry the discussion to our Twitter or Facebook.
Editors' Recommendations:
Disclosure: This is a sponsored post. However, our opinions, reviews, and other editorial content are not influenced by the sponsorship and remain objective.
Follow us on Flipboard, Google News, or Apple News