5 games you absolutely need to play in February
If you're looking for some new games to add to your collection this month, here's our five best picks.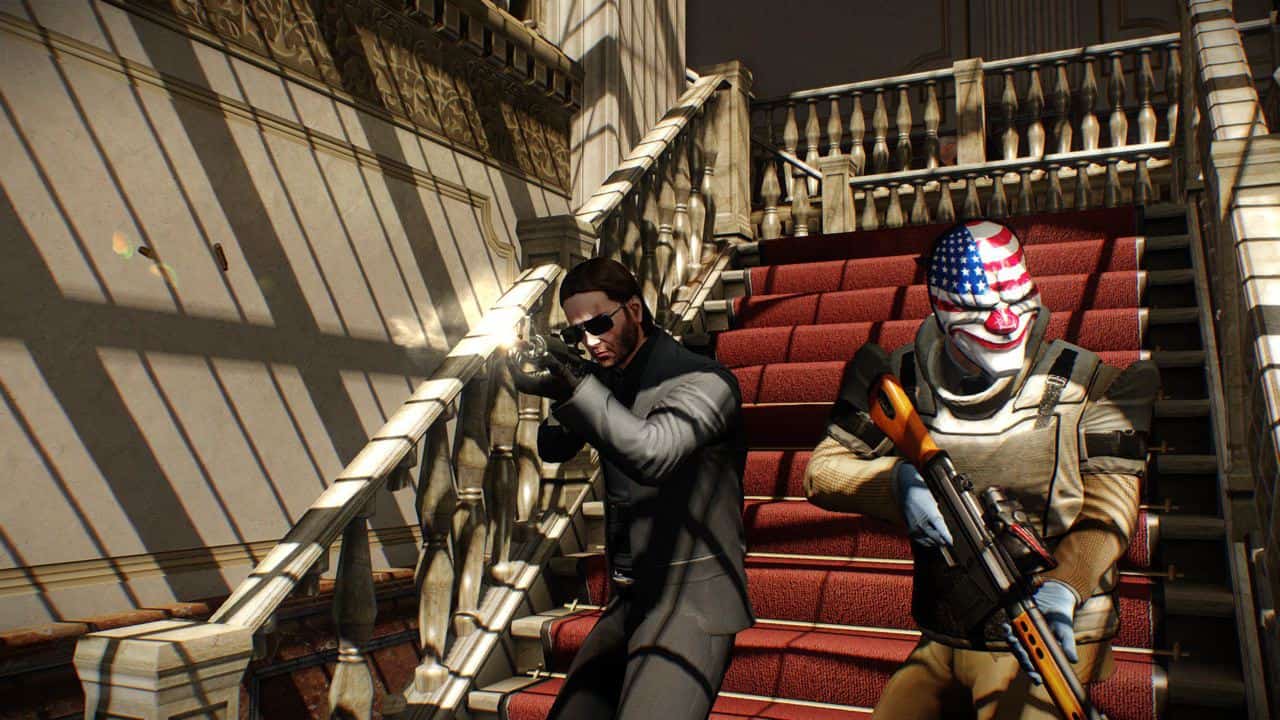 There are a plethora of games coming out this month, and the list is even longer if you add in all the Steam and mobile games. As usual, I have picked the top five games I am most interested in. There are a ton more that are available throughout the month, but I have my tastes. If you have any other games you think I would like, feel free to let me know in the comments down below.
I am not the best Civ player in the world, but I can waste hours away on this game and not even notice. It's one of my all-time favorite games to sit back, relax, and just play. I usually toss some music in the background, and I lead off on my adventure to save, or capture, the world. Rise and Fall is the first significant expansion to hit Civilization IV as it adds new ages. I can still spend hours in this game, so I am excited to dive back in and see what developer Firaxis has to offer!
Metal Gear Survive (PlayStation 4, Xbox One, PC) February 20
The reasons I want to play this game aren't what you'd expect. Survive is the first Metal Gear game in the franchise since Hideo Kojima left Konami. It's not your typical story-based game like the others in the Metal Gear series, but it's a multiplayer competitive zombie survival game. I understand fan's frustrations with Kojima's departure from Konami, but I am intrigued to see what the company pulls out without him around. Kojima is a creative, intriguing developer and he is a personality that can't be duplicated, especially in the video game industry. Does the development studio have what it takes without their leading man? Show me what you got, Konami. Learn more, here.
I am cheating on this one. Sorry, not sorry. I have been looking for a game like this for years. I have always been a first-person shooter fan on both console and PC. However, I run into some issues. I can't keyboard mouse well as I have been a controller player most of my life, and I fail miserably in CS: GO (Counter-Strike: Global Offensive) due to not having a reticle. I know they are stupid reasons, but I have always been looking for a Call of Duty and CS: GO hybrid. These two game types hint at where Battalion 1944 wants to succeed, and I want to get my hands on it. The game hits Steam early access on the first of February, and you can bet it's already on my wishlist.
I had never played any of the Bayonetta games because I wasn't a huge Nintendo fan when I was younger. As I have grown older, I have learned about games that I either passed over or forgot as a kid. When I saw the trailer for Bayonetta 1, 2, and 3 are coming to the Switch, it was the perfect excuse to start. I didn't have a Wii U when it was out, but I do have a Switch. I am excited to find out what all the excitement is about this action game.
Payday 2 (Switch) February 27
Payday 2 was a game I picked up pre-owned to try it out, and I got my $20 worth and more. I love testing out ported games on the Switch, and I expect Payday 2 to run as well as the rest. The Switch doesn't push out the best regarding graphics and certainly hasn't had the best history with online play. With those points in mind, Rocket League runs quite well, docked and undocked, and it runs just as well online as it does off. Rocket League restored hope to ported games to the Switch, but that could be because of Psyonix. I suppose Payday 2 will give us an answer on how well ported games run on the system.
I was quite surprised to go through the list of games in February to see so many. Lots of indies and steam games are always releasing, but it's nice to see a sweet rotation in games. Regardless of the fact that they are ports from other consoles are remakes from a past generation, video games are still fun to play. I am enjoying my time with the down to earth games I do now, but Battalion 1944 will undoubtedly kick my competitiveness into overdrive.
What games are you excited to play? Did I list any games you are interested in? Let me know down below!
Follow us on Flipboard, Google News, or Apple News