5 tips to get the most out of your DaVinci IQ portable vaporizer
If you're looking to get the most out of your Davinci IQ portable vaporizer, we rounded up some of the best tips to get you up and running.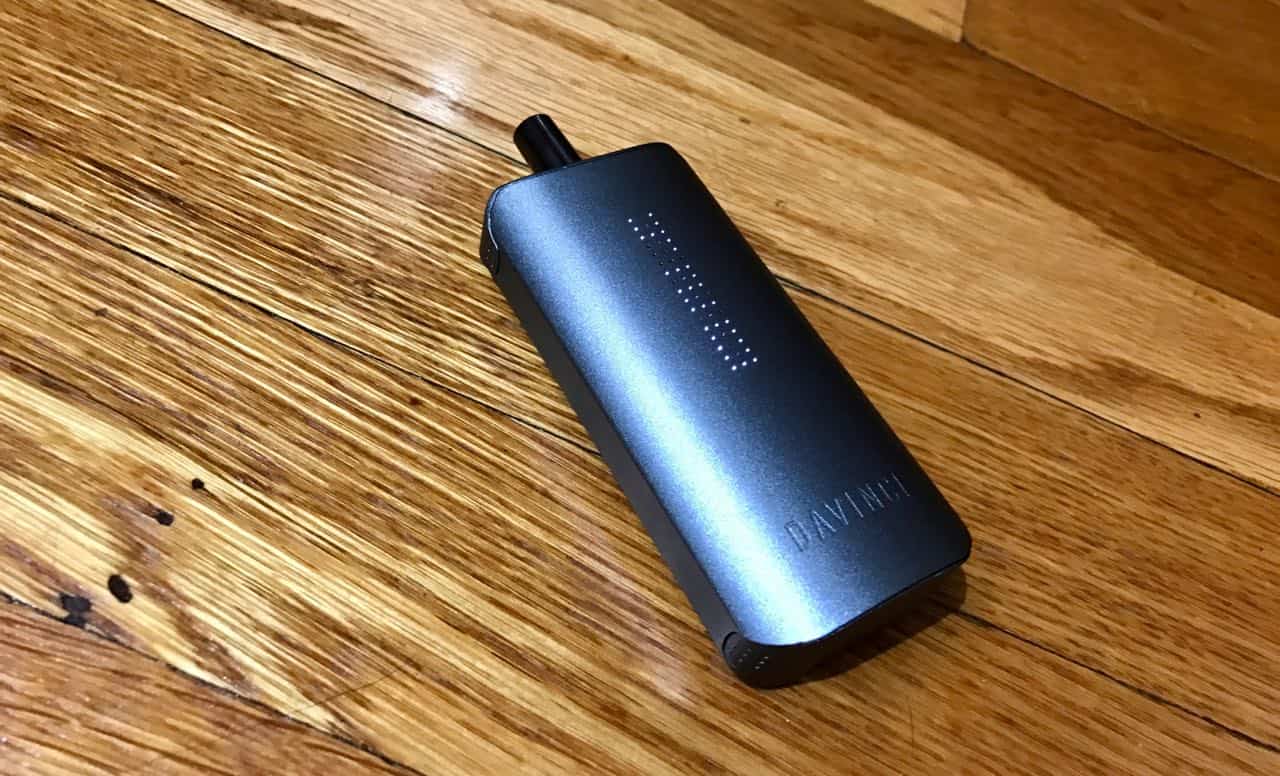 In 2017, DaVinci released what can arguably be considered the best portable vaporizer on the market – the DaVinci IQ. It instantly was meet with excellent reviews by vaporizer enthusiasts including us here at KnowTechie.
But as is the case with any new gadget that hits the market, there are always ways to improve your experience, and luckily for you, we've done all the homework. Here are the top five ways to get the most out of your Davinci IQ portable vaporizer.
Slow and Steady wins the race
Like with most conduction vaporizers, pulling hard to try and get a huge cloud of vapor won't get you very far, and the IQ is no different. From my experience with the IQ, it is best to kind of sip as if you were using a straw. Take slow and long pulls without putting to much pressure. Allow the vapor to fill your lungs and then exhale. With this technique, you will really start to appreciate the quality and amounts of vapor the IQ can produce. I also prefer the glass mouthpiece as I feel it has a bit more space between the heating chamber and your lips for a cooler hit.
Fill Her Up
Since the IQ is a session style vaporizer, meaning it's best to vape the entire contents in one session, filling it to the top of the ceramic heating chamber with your favorite buds will provide the best results. Just make sure you don't pack it too tight or too loose.
Now if you feel that you are going through too much of your herbs too fast, you might want to consider picking up a pack of glass spacers from DaVinci, as they will significantly reduce the size of the oven and help you save on your buds! You can pick them up here.
Prepping is key
If you are into cooking like I am, you'll know that one of the most important steps to making a delicious tasty meal is to prep your food correctly, and that is no different with the Davicini IQ. The first thing I would recommend is to take a nice size nug and leave it out for a few minutes so it can dry out as much as possible. Secondly, you'll want to grind it up very fine, almost like dust. Most grinders won't get you this result, but the trick is to flip your grinder upside down so your buds can't escape. Then, your buds will be perfectly prepped to fill your IQ.
I'm no scientist but for some reason, this works best with conduction style vaporizers like the IQ and this method will help produce some large vapor clouds.
Batteries and more batteries
Battery life is really not a problem with the IQ. It comes with a powerful 18650 rechargeable and replaceable battery. What I've noticed about rechargeable batteries though are the more times you charge them, the less effective they will become. So because the IQ allows you to pop one in, I'd recommend grabbing an extra one and cycling them. This will allow the batteries to have longer battery life. And of course, it's always good to have an extra one especially if you are on the go. You can purchase them directly from DaVinci here because you never know with third-party vendors. The last thing you'll want is one blowing up on you.
Boost Mode
In the past few years, we've seen a leap in technology like no other in the vaporizer industry, and Davinci has been one of the leaders. With that said, the IQ packs some seriously advanced technology, and one of them is their Boost Mode, which increases the temperature until it gets to the max heating setting automatically. What I recommend is to start at a very low setting and then hit Boost Mode and take hits every few seconds. Also, you'll want to play around with the app to customize the IQ to your desired temperature controls for the best experience.
Well, there you have it, folks. Hopefully, this will help you take your IQ experience to the next level for many, many sessions to come. If you have any questions or suggestions, please feel free to leave them in the comment section below. If you haven't already purchased the highly acclaimed portable IQ vaporizer, you can grab one directly from DaVinci by clicking the link here or by visiting our friends at VapeWorld. Happy vaping everybody!
Follow us on Flipboard, Google News, or Apple News