Acer's Predator Thronos gaming chair will turn your mancave into the Batcave
Straight out of the Matrix.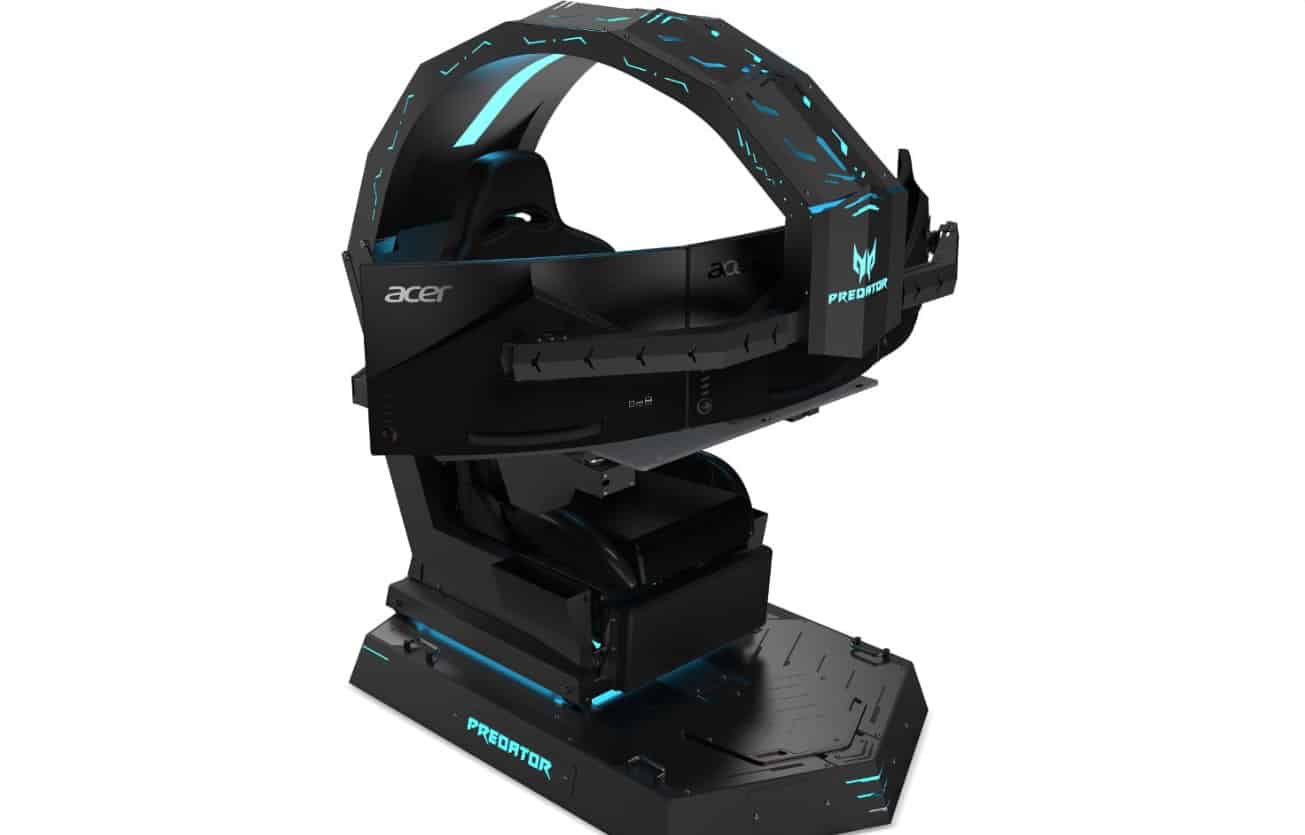 If you tire of the racing aesthetic that most gaming chairs aim for, boy does Acer have a product for you. Meet the Predator Thronos, which looks like something out of your favorite sci-fi futures. It's a near-five-feet tall monster that's in black with either white or blue accents.
The Predator Thronos can recline down to 140 degrees, which lets you lay back and frag to your heart's content on up to three 27″ displays. There's also vibration built in that is triggered by you being hit in-game.
Integrated with a Predator PC and triple Predator monitors plus gadgets, the Thronos becomes more than a gaming chair—it's a gamer's cave.
That's a whole bunch of Predator. Anyone want a trio of Predator HDR monitors to go with it? It reminds me of the Matrix jack-in chairs, of course with monitors instead of a metal plug for your brain. I'm sure the members of r/SimStation are slavering already.
There's no announcement of pricing or release date yet. Expect a hefty price tag on release considering similar gaming thrones from MWE Labs or Imperator Works can run to in the thousands.
Acer's pricing won't include the cost for the aforementioned PC and monitors. Any PC setup or monitors that are 27″ or below will fit, not just the Predator line. Any modders want to watercool a chair?
Monitors
Acer also announced a trio of new monitors that conveniently are in the form factor needed for this chair. The Predator XB273K gaming monitor is IPS, 4k, 144hz and has G-SYNC. It also has a wide color gamut (90% of the DCI-P3 color space) for vibrant colors that pop out and deeper blacks. and VESA DisplayHDR™ 400 certification.
The new Acer Nitro XV273K monitor has the same features, but swaps to the adaptive-sync of FreeSync, for use with AMD graphics cards.
There's also a TN version for those gamers who want more brightness and better power efficiency.
Does anyone want to buy a kidney?
More more tech and IFA news, check out:
Follow us on Flipboard, Google News, or Apple News