Uber wants to use Skyports to deliver you, and your Uber Eats orders, by air
Bring on our flying future.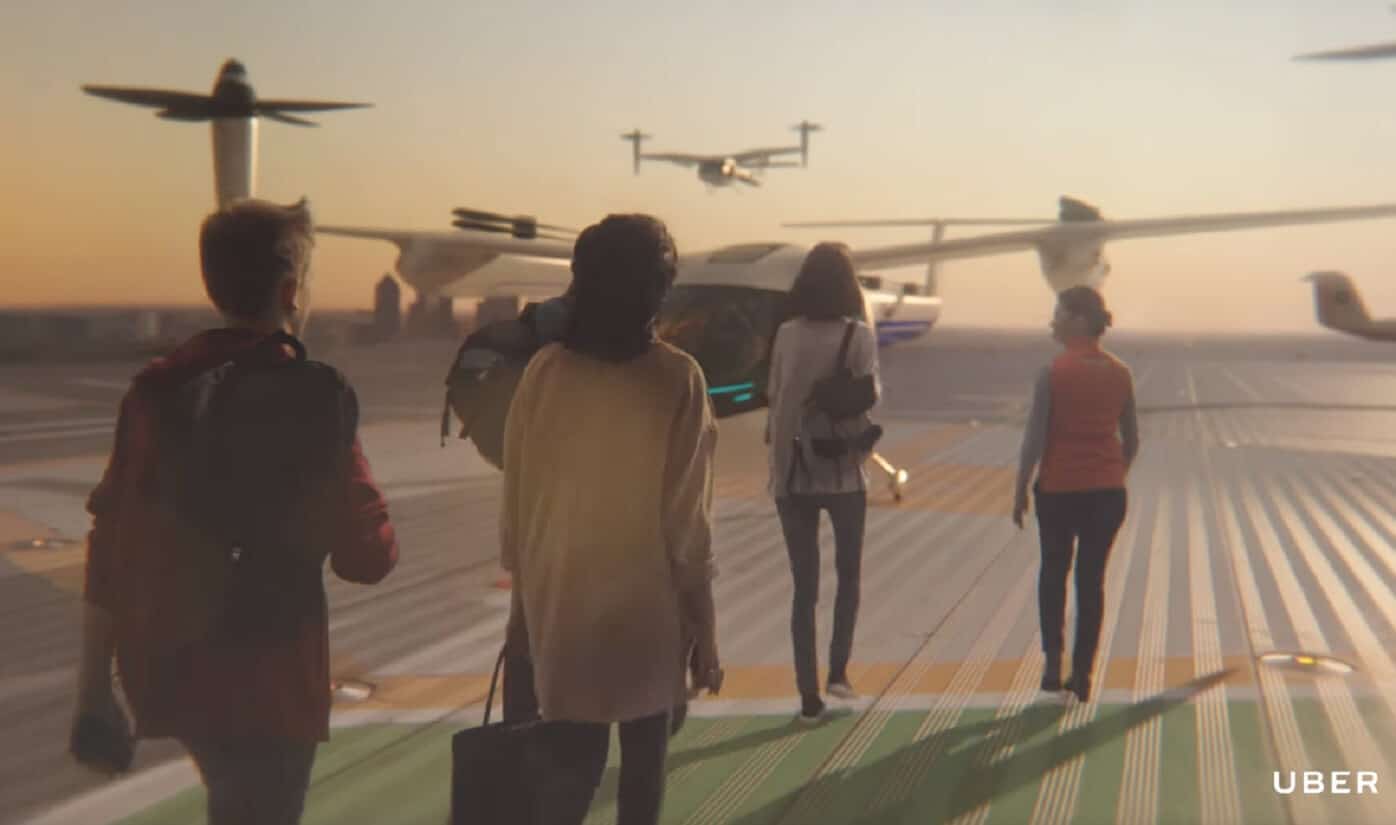 Flying cars and food delivery by drone go hand-in-hand, at least according to Uber. The ride-sharing company on Thursday said that it wants to deliver Uber Eats using a drone. To do so, it plans on using the same architecture it's developing for the company's flying car project, Uber Air.
According to CNET, both services will use Uber Air's "Skyports" on the top of buildings. These facilities will allow for the quick vertical take-off of electric aircraft and will be able to get drones in the sky for speedy deliveries, bypassing traffic below.
Uber isn't the first company thinking about delivering food via drone. Amazon, Google, Walmart, and others are also testing drone-based delivery services. However, with today's announcement, made at the Uber Elevate conference in Toyko, perhaps Uber is now in the driver's seat (or is it cockpit?) to bring this type of service to reality first.
Regardless, it still won't be happening overnight.
Through Uber Air, Uber plans on offering short journeys via vertical take-off and landing (VTOL) aircraft. The current plan calls for demonstration flights to take off in Dallas and Los Angeles beginning in 2020. Commercial flights aren't expected to start until three years later.
Earlier this month, Uber changed its delivery fee for Uber Eats. Instead of charging $4.99 for all deliveries, the company is now pricing a fee based on how far you are away from a restaurant. In doing so, the booking fee now varies according to the city, but will usually be somewhere between $2 and $8. Surge pricing, which kicks in during busy times, remains.
Do you want to see your sushi delivered by drone? How about your next McDonald's order? Let us know below. 
Here are some other tech headlines worth considering:
Follow us on Flipboard, Google News, or Apple News