Bose takes aim at Sonos with some very expensive Alexa-powered smart speaker and soundbars
Alexa, spank Sonos.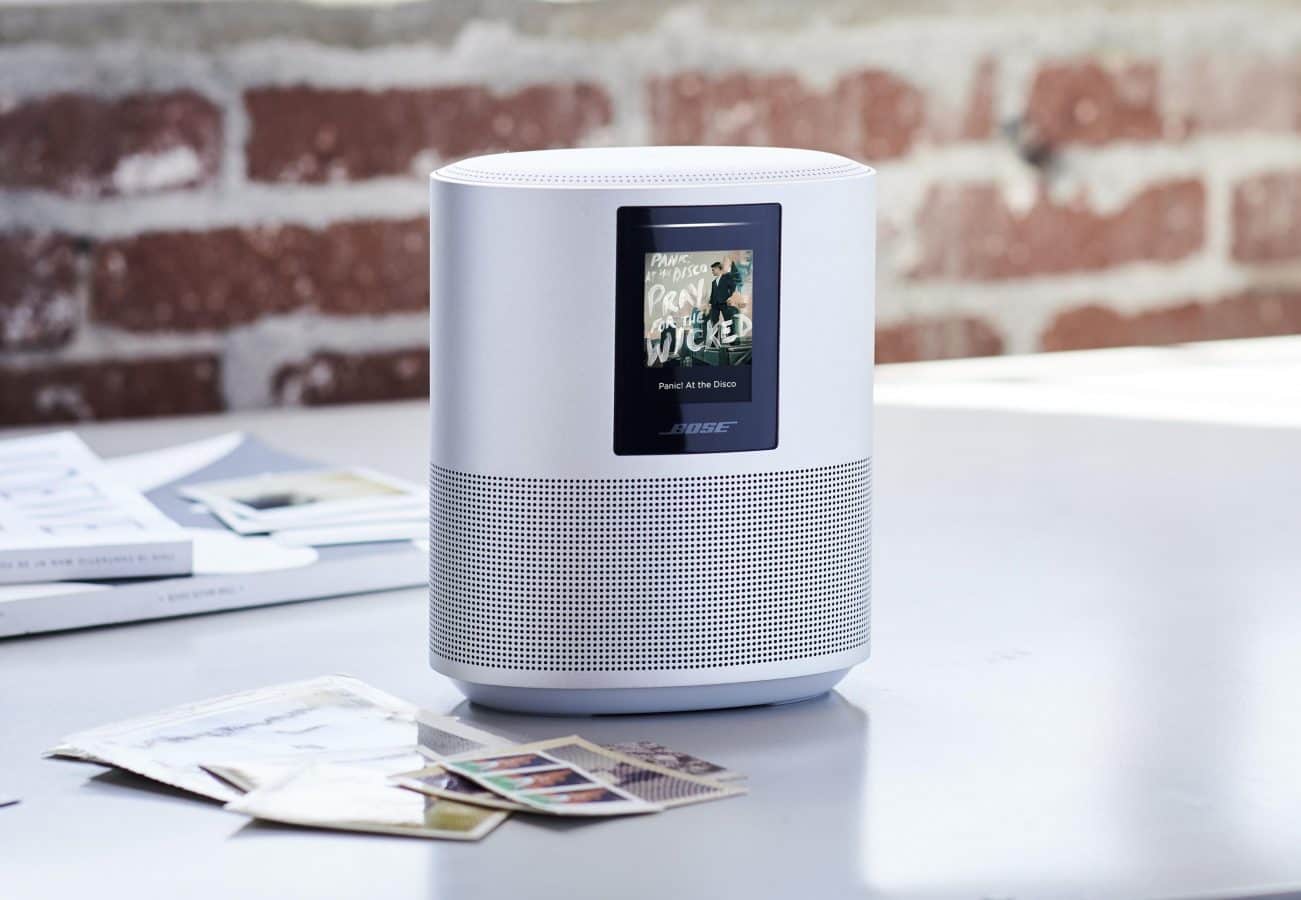 Bose just announced their stake in the smart speaker race with a $400 device that will be out in October. Rounding out the range will be two different soundbars, and all three will ship with Alexa support with "other voice assistants to follow" according to the company. Each also sports an eight-microphone array for far-field voice recognition to make the best of the sassy assistant. You'll have to wait until 2019 for Airplay 2 support, however.
The Bose Home Speaker 500 (honestly, who names these things?) reminds me of the 'trashcan' Mac Pro. It's adorned by a small screen that does one thing – shows the album art of whatever is currently playing. That's it. No touch, no browser, no nothing but album sleeves. Bose claims that it has the "widest soundstage of any smart speaker available today" which really isn't saying that much, so I guess we'll see when it arrives.
It's clad in anodized aluminum, as is anything nowadays, and has two custom drivers. These are pointed in opposite direction to reflect sound off your walls and supposedly aid in widening the soundstage. There's a large cluster of buttons on the top to control the thing, or you can use the companion apps or voice control.
Moving on the soundbars, the $800 Bose Soundbar 700 (in gray above) was "engineered to outperform every other product in its category." Not sure if that's just the smaller subset of 'voice assistant enabled soundbars' or actually the whole soundbar category. Seems an important distinction to add to the marketing spiel. It's two inches high, four deep and thirty-eight inches long, with a tempered glass plate on the top of it. Bose has this to say about the sound:
Bose PhaseGuides™ have to be heard to be believed, sending multiple channels of a soundtrack or song throughout a space, placing discrete sound in places where there are no speakers. Bose DSP, custom low-profile transducers, and QuietPort™ technology deliver exceptional detail and depth for your favorite tracks, crystal clear dialogue for Netflix, and dramatic realism for sports.
The Soundbar 500 (in black above) is smaller, thinner, less shiny and also cheaper at $550. Both come with Bose's "ADAPTiQ" tech for making automatic audio optimizations based on a room's sound characteristics. They also have HDMI ARC support. They're wall-mountable if you choose, and there are additional speakers available to make it a 5.1 setup.
Clearly, Bose is going for the throat of Sonos here, although the new audio equipment is more expensive. Bose also has multi-room aspirations so if you're wealthy enough to put one in each room of your house they'll work together. Bose has had multiroom functionality on other systems before, this is a clear 'we do it better' vs the pack of other voice assistant speaker systems.
Just like Sonos, there will eventually be support for multiple voice assistants. Sonos had to struggle to get Google and Alexa on one device so maybe Bose knows something they didn't?
What do you think of the new speakers? Would you spend $800 on a Bose soundbar? Let us know in the comments below.
For more tech and gadget news, make sure to check out:
Follow us on Flipboard, Google News, or Apple News