iPad owners, Photoshop CC is seeing a full release in 2019
The perfect application for that snazzy Apple Pencil.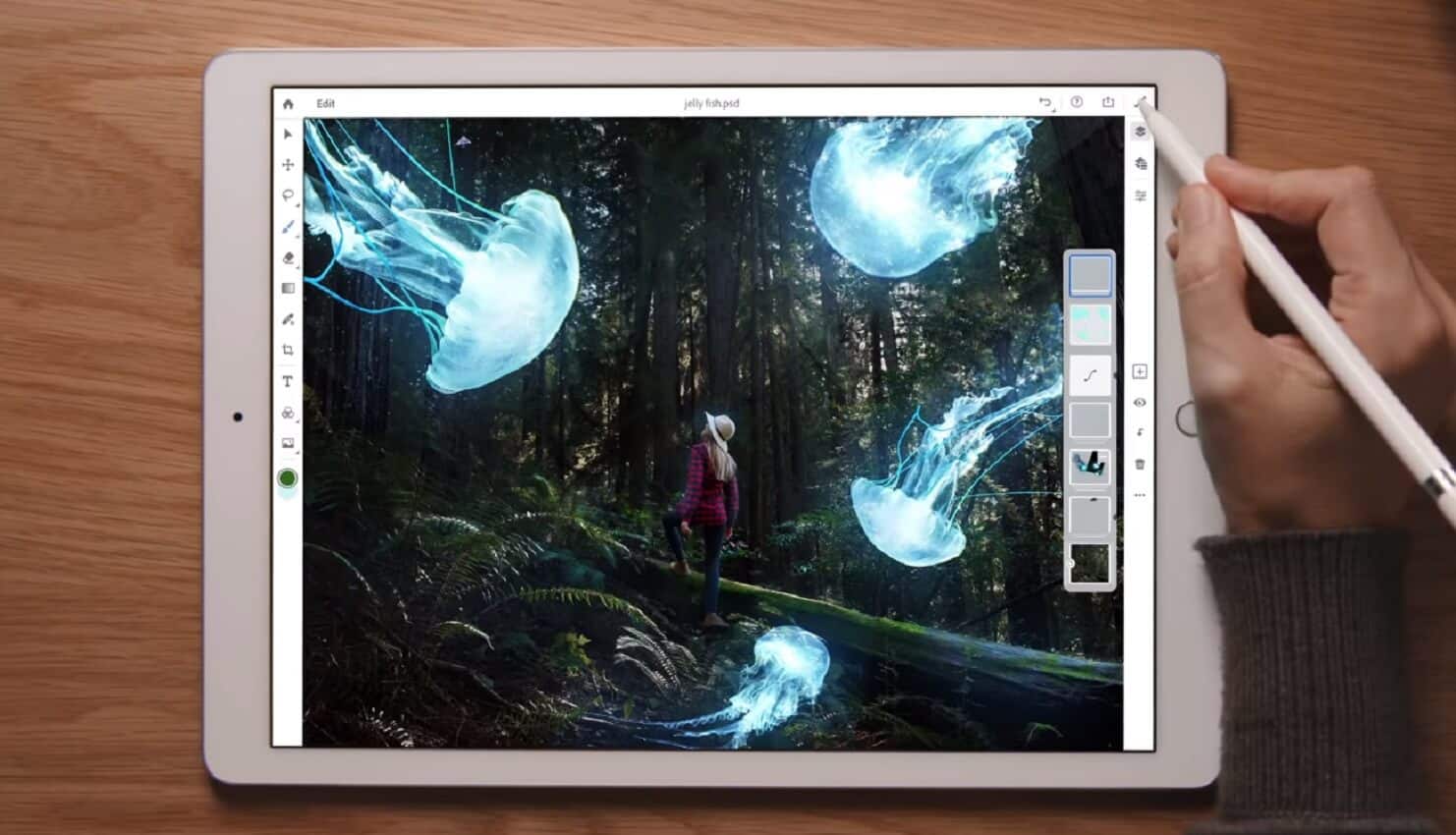 On Monday, Adobe announced it would be bringing Photoshop CC to iPad in 2019. The move, which was first rumored earlier this year, is an important one given the app's long-time popularity on macOS and Windows.
Announced at Adobe MAX in Los Angeles, California, Photoshop CC for iPad is expected to feature the same tools as its desktop counterpart. As such, iPad users will be able to open and edit native PSD files using Photoshop's industry-standard image-editing tools.
And yes, the app will feature Photoshop's signature layers panels, an important addition for anyone doing serious photo editing.
Check it out:
Since 2012, Adobe has tied together its main suite of media-editing products with Creative Cloud, a subscription service that allows users to access full version apps on Mac and Windows computers. On mobile, Adobe has only provided companion apps so far such as Photoshop Fix and Photoshop Mix.
New projects from Adobe
Adobe also introduced Project Aero, a cross-device augmented reality authority tool that enables creators to design AR experiences with ease. In doing so, users can add digital content in real-world scenarios.
Project Gemini, meanwhile, is another iPad-only product coming in 2019. The tool is being designed to accelerate drawing and painting workflows across devices. It combines raster, vector, and new dynamic brushes into a single app experience built for drawing.
With Premiere Rush CC, Adobe has created one easy-to-use solution for online video creators. The new app for macOS and Windows integrates capture, intuitive editing, simplified color, audio and motion graphics with seamless publishing to leading social platforms such as YouTube and Instagram.
Best of all, with Premiere Rush CC, content creators do not have to be video, color, or audio experts to publish professional-quality videos.
Are you looking forward to using Photoshop on iPad? What about the other products announced this week? 
Editors' Recommendations:
Follow us on Flipboard, Google News, or Apple News