For some reason, Amazon now sells an entire hospital room for $285k
Yeah, who knows.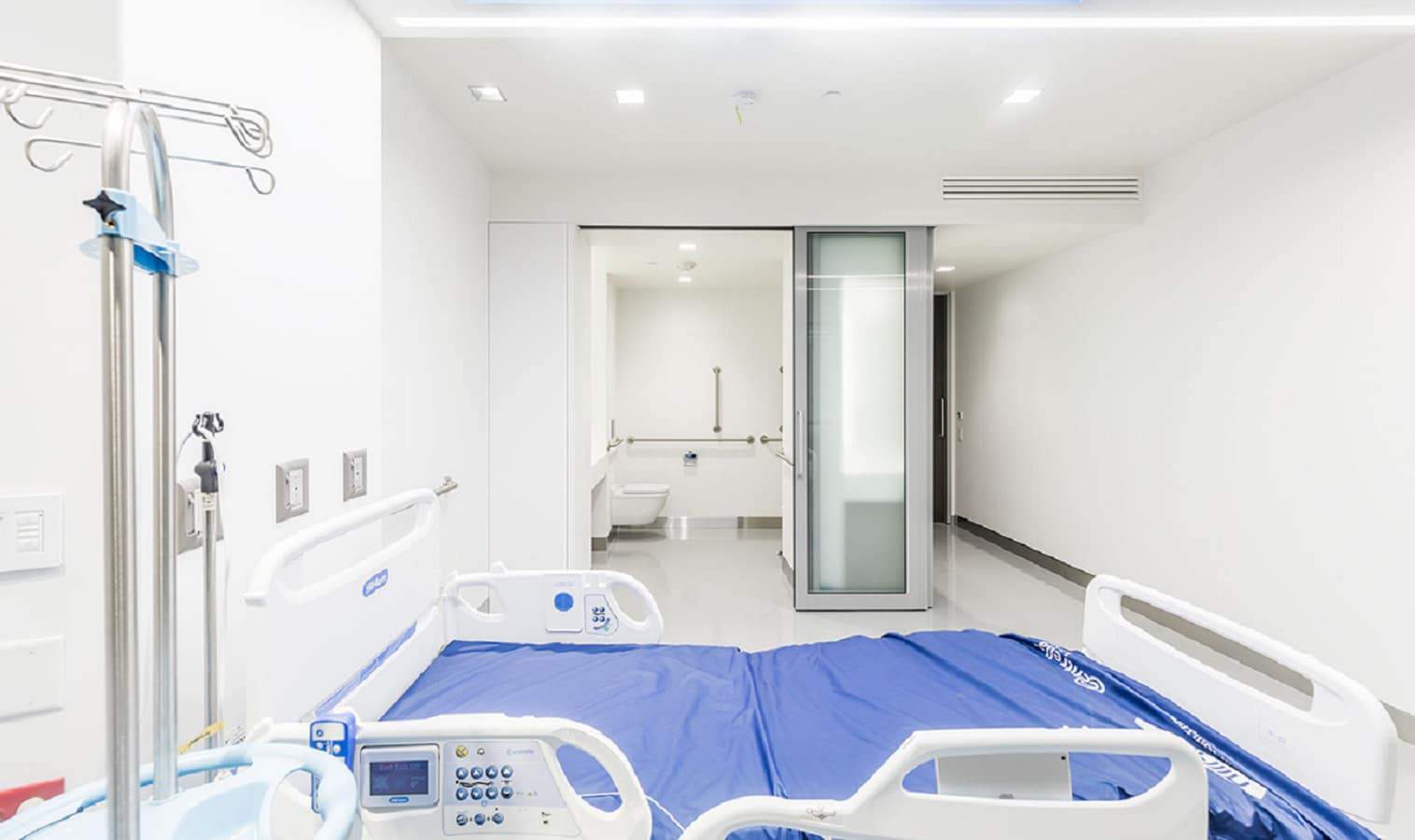 Ever dreamed about your own drop-shipped, built-in-a-container medical bay, like those ones that magically appear whenever the CDC is called in during a movie plot? Well, now thanks to Amazon's third-party marketplace and EIR Healthcare, if you've got $285,000 laying around – you can fulfill your medical fantasies.
The MedModular is a complete patient room and EIR calls it the world's first "smart hospital room in a box." The 350-square-feet room is about the same size as your average studio apartment. With a comparable price to apartments in San Francisco, maybe we just start selling these and stacking them, like in Ready Player One. Curved corners help stop bacterial growth and presumably help when hosing down the room after viral outbreaks.
The MedModular is delivered 95-percent complete, with only minor things needing setup. Delivered by tractor-trailer, it's really the pinnacle of medical convenience. With hospital wait times getting longer, why not have your own private facility? All you need now is someone to help you play Doctors and Nurses, and maybe some latex.
The units are built to building code regulations, making them easily deployable wherever there's a need. With Amazon being able to sell (and deliver) almost everything a hospital needs, why not the actual rooms?
Okay sure, it's not really being marketed at end-users. EIR Healthcare thinks that this modular, prebuilt hospital room will be bought by existing hospital facilities to expand. That $285k sticker price is about the average for construction costs nationwide, so maybe there's some merit to this Real-Estate-as-a-Service idea.
What do you think? Should this even be on Amazon? Let us know down below in the comments or carry the discussion over to our Twitter or Facebook.
Editors' Recommendations:
Follow us on Flipboard, Google News, or Apple News