Amazon really, really wants you to let them use your car's trunk for deliveries
Will FORD now stand for Found On Road Delivered?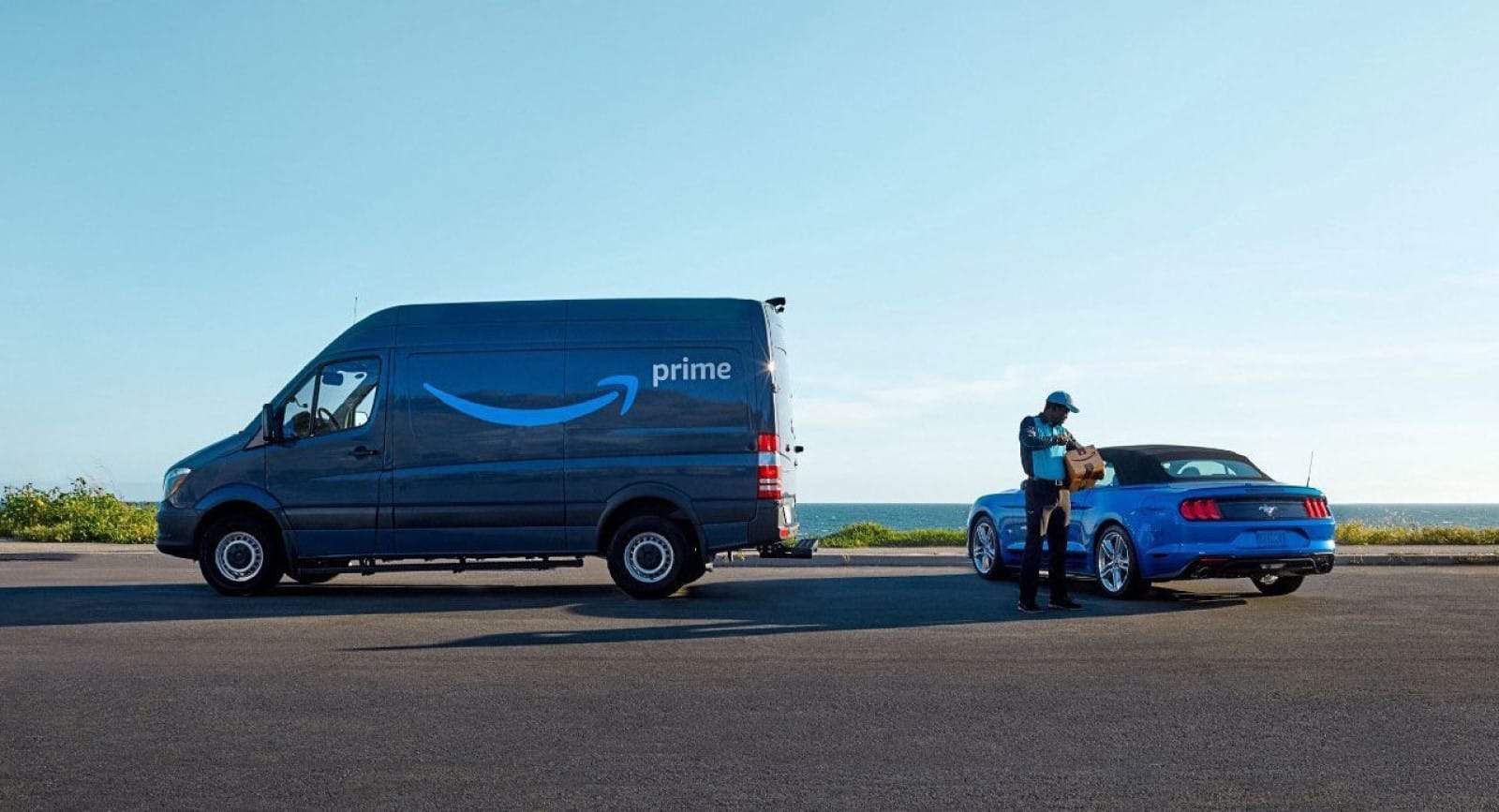 Amazon Prime members have it made. Seriously. Amazon keeps bending over backward to get you your packages wherever, whenever you want. Now, it's expanding the Key by Amazon In-Car delivery service to even more eligible users, with select Ford and Lincoln vehicles being added to the delivery options.
That means no more worrying about delivery people missing you at home, or at work, as they'll go exactly to where your car is parked, and put your packages in the trunk. How's that for convenience?
If you've got a select Ford vehicle from 2017 or newer, with FordPass Connect, you can sign up for Key by Amazon In-Car delivery. Assuming you live in one of the 50 cities nationwide that the program is running in. If you're a Lincoln owner, you'll need a 2018 or newer model of the selected vehicles, with Lincoln Connect. You'll also need to be an Amazon Prime member, but that kinda goes without saying by this point.
Linking your Prime and FordPass/Lincoln Connect accounts will then let delivery drivers using the Amazon Key app into your trunk
There are a few caveats for the program, even if you're in one of those 50 cities mentioned earlier. You'll have to park within 2 blocks of the delivery address, and in a publicly accessible area. No company car parks then, which reduces the utility of the program pretty severely.
Your Amazon Key app will keep you updated throughout the day, and if you decide you don't want the delivery on that day, you can just block access to your vehicle. Doing this will mean the delivery person will either deliver the packages to the building where your car is parked or try again the next day.
Ford wants to build out the "wherever you're parked" services list as time goes on. One of the first on their list? Bringing the car wash to you. I'm all for that, having to drive to a car wash is the pits.
What do you think? Would you be ok with someone delivering packages to the trunk of your car? Let us know down below in the comments or carry the discussion over to our Twitter or Facebook.
Editors' Recommendations:
Follow us on Flipboard, Google News, or Apple News