Apple confirms that its $350 HomePod leaves marks on wooden surfaces
HomePod marks the spot!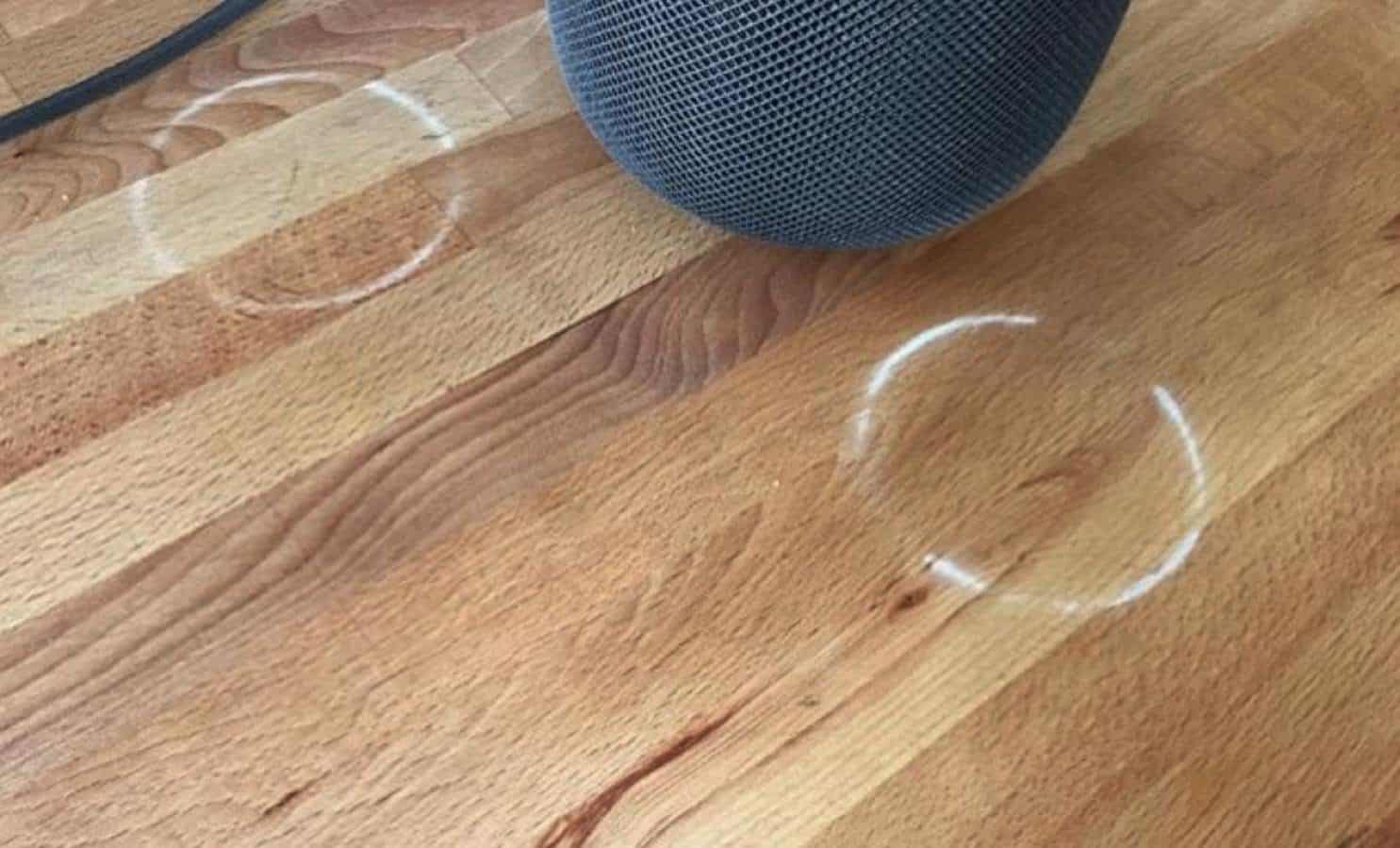 Outlets who have received early review samples of Apple's new Homepod smart speaker system realized that the $350 device was damaging some wooden surfaces. The speaker system was leaving white rings on wooden surfaces that was semi-permanent, but required cleaning or resurfacing of the affected area.
Early reviewers at Wirecutter and Pocket-Lint noticed that the HomePod was leaving rings on wooden tables and countertops. The smart speaker system was not leaving rings on every wood surface, only surfaces that are treated with oil. Apple confirmed that the device could damage some surfaces, but the white marks should fade over time.
Apple told Wirecutter that treating the stained surface with the manufacturer's oil cleaning method should do the trick. If not, then refinishing the surface would solve the problem. If that doesn't work, Apple's next best suggestion, as described on the HomePod's official support page, "If you're concerned about this, we recommend placing your HomePod on a different surface." Apple was also quick to point out that it isn't a HomePod specific issue, and occurs with other silicon-based products.
I would be pissed if I spent $350 on an Apple product that left marks on my home furniture. I would be more pissed at the fact that Apple's advice is to "just refinish your furniture or place it on a different surface" At that point, I would spend less money for a product that wouldn't potentially permanently damage my furniture. However, if you are stuck between a rock and a hard place, just pop a coaster underneath it.
Follow us on Flipboard, Google News, or Apple News