Apple News Plus offers news and digital magazines for a monthly fee
Plus-size everything.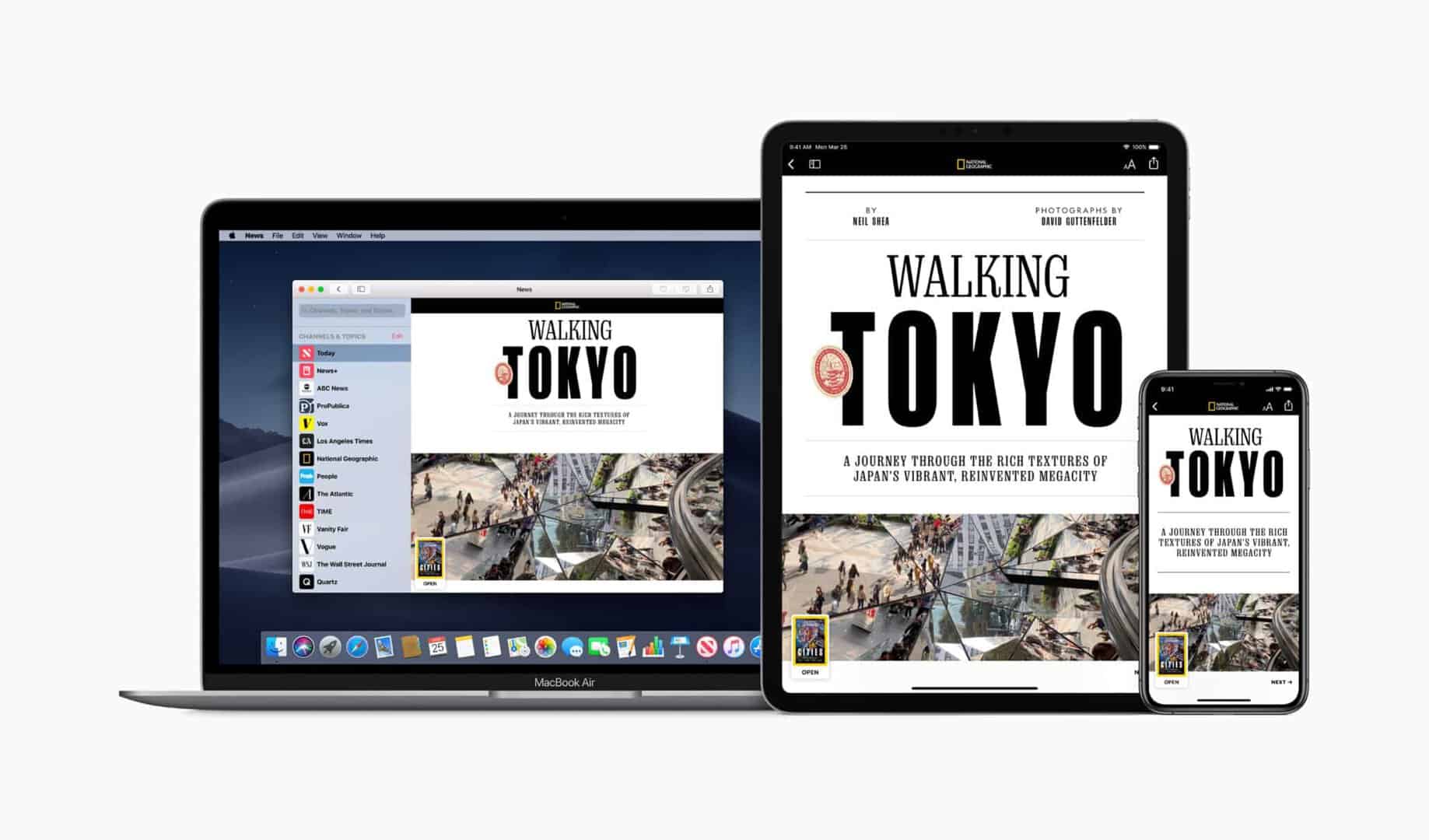 Apple kicked off its services event yesterday with a new subscription-based news service, Apple News Plus. This subscription will live inside the Apple News app, bringing a curated list of over 300 magazines and a few big newspaper names. Think of it as Spotify, but for publishing.
Just like Spotify, Apple's revenue model is a bit sketchy. The subscription is $9.99 for the user, giving access to all content in the Apple News Plus section. Apple gets 50-percent of revenue from the publishers signed up to the service, with the company planning to pay those publishers on the basis of how often those publisher's articles get read. Those publishers wouldn't have any say in the placement of their content or at any attempt of a two-way relationship with their subscribers. Everything would be at the mercy of Apple's algorithms and curation.
Check out the video Apple released for Apple News Plus
Maybe the publishers are banking on the fact that there's a captive audience of over 1.2 billion iOS devices, giving them income at scale
It could also be that it doesn't cost much in extra effort to publish their already-online digital versions with Apple News Plus, giving them a new revenue stream with almost zero effort. Even with the huge cut going to Apple, all of the revenue for the publishers is essentially "found."
It's not clear how the revenue model works for the publications that are on board with Apple's vision for interactive, moving covers and other elements, it could be that those publishers were going to do this anyway so again it's "found" revenue. Whether it's a good deal for publishers remains to be seen, but it is a great deal for consumers. Individually subscribing to all of those 300+ magazines would run $8,000 or thereabouts for a yearly subscription, vs the $9.99 for Apple News Plus.
The updated Apple News app rolled out today, adding the ability to subscribe to Apple News Plus for American and Canadian users. It's $9.99 in the US, and $12.99 in Canada per month, with no long term contracts.
The rollout hasn't been all smooth sailing though, as users are reporting that the Apple News app is constantly crashing after the update to iOS 12.2. 9to5Mac reports that it seems to affect all devices, all users, and possibly only those in the US and Canada, which indicates that it could be an issue with the Apple News Plus service.
What do you think? Interested in Apple News Plus? Let us know down below in the comments or carry the discussion over to our Twitter or Facebook.
Editors' Recommendations:
Follow us on Flipboard, Google News, or Apple News