McDonald's acquires Dynamic Yield in order to add some special sauce to its drive-thru technology
Grimace 2.0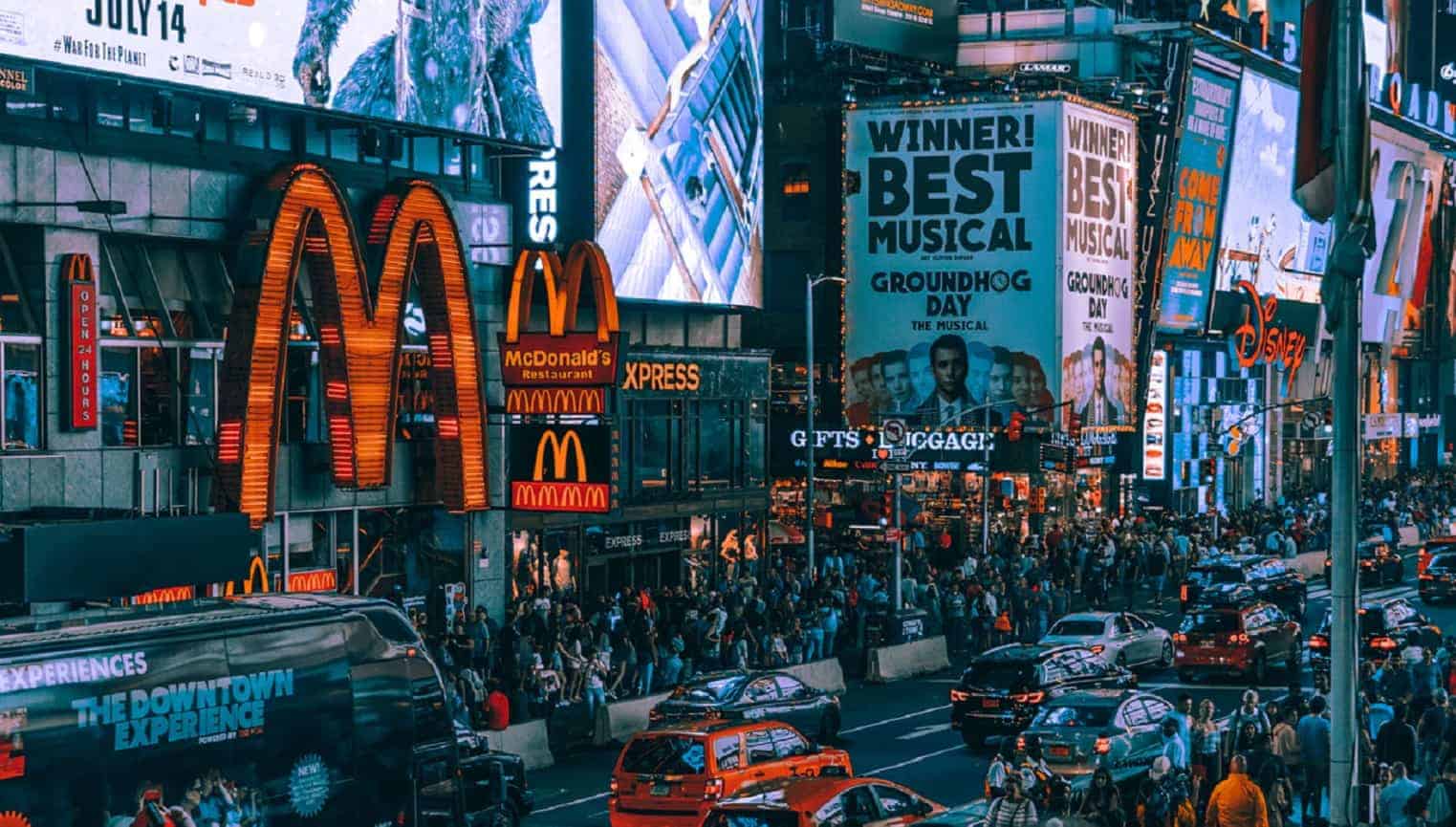 When you think of McDonald's you don't always draw a direct parallel to technology. Yet, the company has been making strides to integrate technology into its foodservice offering. Many McDonald's restaurants now have shit laden touchscreens installed, so you can get some E. coli with that double cheeseburger. Nothing says Big Mac's secret sauce like bloody diarrhea.
The "experience of the future" is covered in poop flakes and tons of salt.
Poop jokes aside, McDonald's is continuing its commitment to technology in order to create something more than just a burger drive-thru that somehow creates happiness and guilt at the same time. It has acquired Israeli company Dynamic Yield in order to bring some much-needed decision logic and personalization to its drive-thru menu boards, the things you can barely read in the rain, behind that broken speaker and abandoned trash bag.
McDonald's is spending hundreds of millions on this deal, in order to create a drive-thru menu that can change based on the weather, restaurant traffic, and trending menu offerings. It will also be able to change based on what you are already ordering if the person taking your order is paying attention, the screen isn't broken, and your music isn't too loud. McDonald's plans on working this technology into its shit-smeared touchscreens and mobile app. It's not hard to fathom that McDonald's can quickly put this technology in place, based on the performance of its food items.
https://twitter.com/dbinkowski/status/1110540362202910722
Eventually, when you roll up to a McDonald's, you won't have to say anything into the speaker
The drive-thru menu board will connect with your app and present your favorite menu options — since we are all creatures of habit — and simply ask you to confirm it. Sure, let's get a ten-piece chicken nuggets, six apple pies, a large fry, two Quarter Pounders, and a large Sprite because I'm totally never stoned when I choose to eat at McDonald's.
Inventory could play a huge part in how this technology behaves as well. It could switch from suggesting what it thinks you would like to order to what is available. Perhaps there are too many Sausage McMuffins on the slide ready to go and slowly becoming flaccid room temperature sogmcmuffins. The menu board could suggest them to you over anything else, perhaps dropping them to $2 for 1 to make it even more appealing — just to get them off the slide and into your disgusting mouth.
Do we need smart menu boards at McDonald's? Do we need that kind of technology infused within our fast food experience? Probably. The only reason we eat McDonald's is because we've given up, either on the day or on life itself. So anything to make that process easier and less thought-intensive is probably a good thing.
What do you think? Happy to see this tech coming to a McDonald's near you? Let us know down below in the comments or carry the discussion over to our Twitter or Facebook.
Editors' Recommendations:
Follow us on Flipboard, Google News, or Apple News