Xiaomi just blew the fast charging market out of the water
100W is a ton of charging power.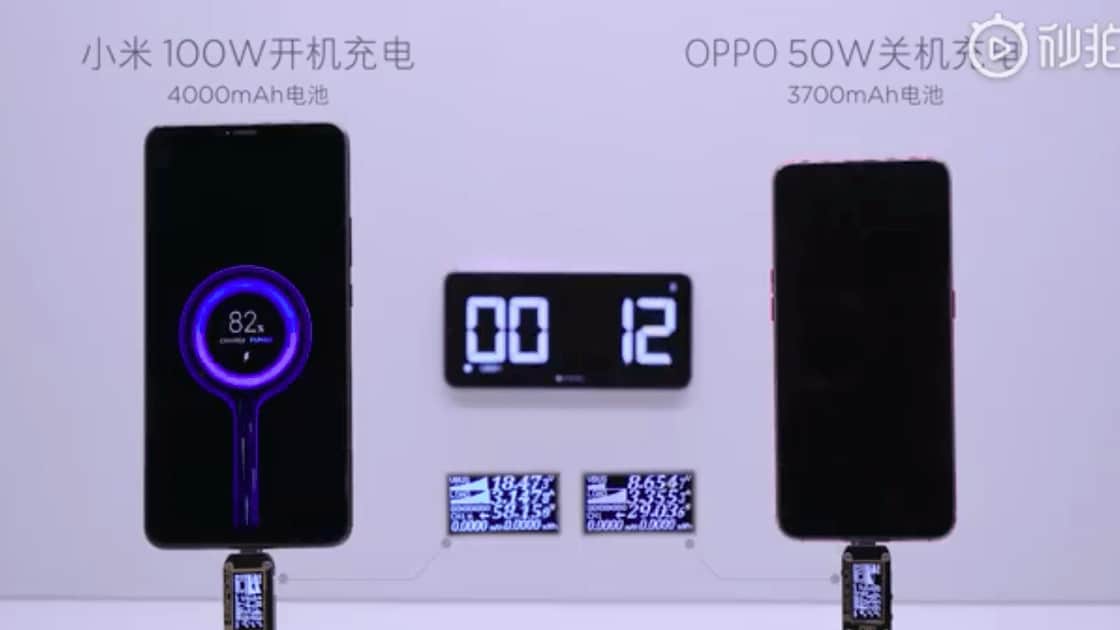 The old, tired tech trope about China copying everyone else's work is slowly dying off, at least in the mobile phone market.
Now, we have companies such as Oppo, Vivo, and Xiaomi who are all innovating, pushing the envelope of what can be done in a mobile form factor. Things like end-to-end screens, helped by pop-up cameras to avoid having to mar that pristine OLED, novel surface finishes, and fast chargers, like this 100W monster from Xiaomi.
The General Manager of Xiaomi's Redmi sub-brand, Lu Weibing, posted a video on his Weibo account, showing his company's new 100W fast charger in a head-to-head (should that be handset-to-handset?) contest vs Oppo's 50W SuperVOOC charging tech, which was previously the fastest charger on the market.
READ MORE: Is fast charging actually bad for your battery?
The Xiaomi fast charger absolutely demolished the Oppo one, charging to 100-percent in a staggering 17 minutes. The Oppo phone was only charged to 65-percent in that time, and that's with a minor advantage of having a battery that's 300 mAh smaller.
Check out the test here
To put this into context, my Pixel 2 which is one of the faster charging handsets at 18W, still takes over an hour to fill its relatively tiny 2,700 mAh battery. 17 minutes for 4,000 mAh! I mean not being tied to a cable for the extra 50 minutes or so would make me much more productive.
Think of all the things you could do in that time. You wouldn't need to carry external battery packs to slowly recharge your phone, you could just keep a spare charger and plug it in whenever you get a chance. The Xiaomi tech takes 7 minutes to give you 50-percent charge from a completely dead battery, which would mean even under heavy use you'd still have a charge when you get home.
Other than the drag race, Weibing didn't share any other information about the new charging tech. The only thing we do know – this tech will be coming to a phone in the future.
Surprised by these results? Let us know down below in the comments or carry the discussion over to our Twitter or Facebook.
Editors' Recommendations:
Follow us on Flipboard, Google News, or Apple News