Bumble BFF: A woman's best friend in a new city
Bumble is an app that allows women to make the first move, and if she doesn't say something to a new connection within 24 hours, that connection disappears forever.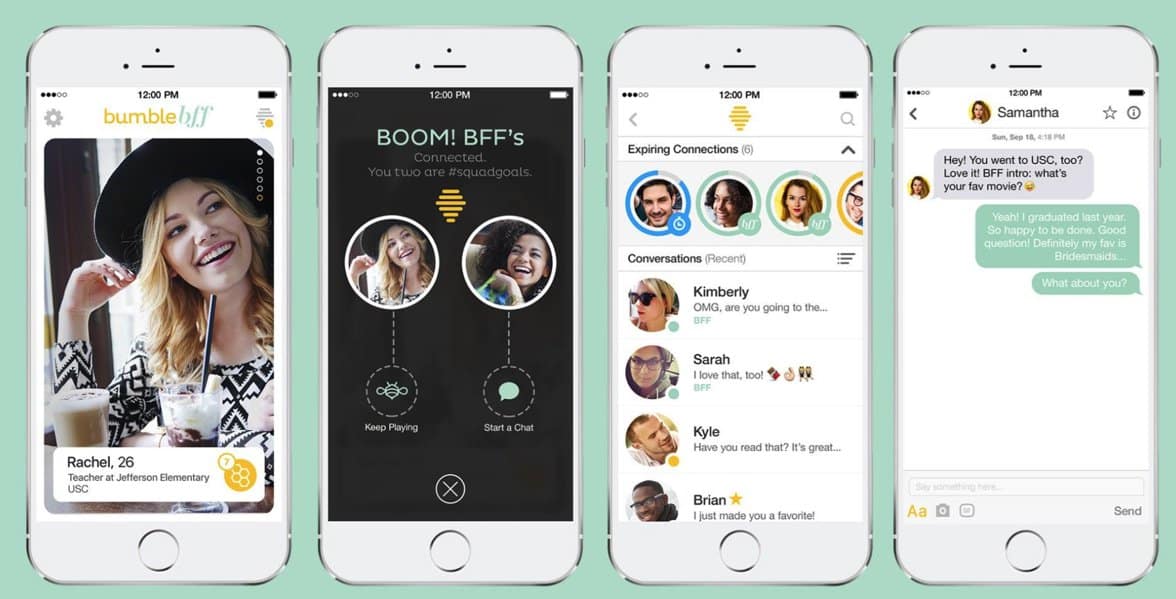 When it was first released, Tinder was one of the hottest dating apps. It became so popular because of the simple platform that allows people to swipe one direction or the other to show their interest in a person's profile summary. Two people who view the other's profile and each swipe right have the option to connect through messaging. Bumble was created using the same platform but only gives women the option to make the first communication with potential dates. Now, women can find new platonic female friends with Bumble BFF.
How Does Bumble BFF Work?
Bumble BFF is an extension of the Bumble app. Since women have the first communication privileges, the main difference between the Bumble dating app and the Bumble BFF feature is that communication with Bumble BFF is possible both ways. When two Bumble BFF users like the other's profile, both women have a limited amount of time to connect through messaging. For those who use Bumble for same-sex dating, the communication platform is identical. However, women who use the Bumble BFF extension will only see other women who are looking for platonic friends.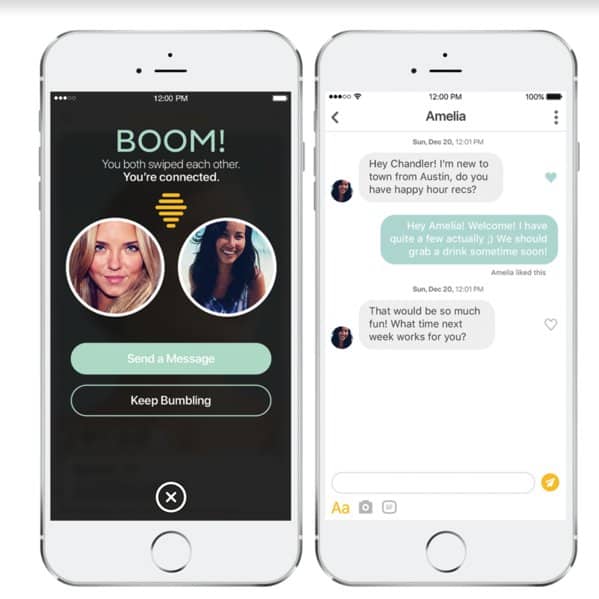 To use Bumble BFF, users download the Bumble app. They fill in some bio information to give other app users a brief introduction. Users sign in with Facebook and click the settings tab on the Bumble app to switch to BFF mode. Conversations for the dating app and BFF app are in the same box but appear in different colors. Since separate profiles for BFF and regular modes are still in the works, users have the same profiles for both app modes.
Why Was Bumble BFF Created?
Whitney Wolfe created Bumble BFF because of a common paint point of modern women, which is living in a new city where they have no friends. Whitney Wolfe experienced this feeling herself as a young successful entrepreneur who co-founded Tinder and founded Bumble. She is still in her twenties and has lived in six large cities. Whitney understands how unpleasant it is to feel alone in a city away from friends and family.
Today, many women relocate to different areas for work or college and making friends can be hard since the world is moving toward a more virtual existence. Also, people have differing lifestyles and schedules. A woman may meet other women at a new job but may not have much in common with them if they are all married mothers and she is single. The app helps connect people with similar interests and lifestyles quickly.
What Is The Goal Of Bumble BFF?
Bumble was founded as the feminist version of Tinder. Whitney experienced gender discrimination from her co-founders at Tinder, and she wanted to create an app that gave women the power to make the decisions. By adding the Bumble extension, she hoped to help empower women by giving them support and connections. She said that many Bumble users contacted her and asked for a friend-finding app with the Bumble platform.
A large number of users had already been using Bumble to find friends even after they found romantic relationships. They simply added a bio line that stated their preference to find only platonic friends. When people do not have friends in a new city, they may worry that they will die alone in their apartment if they get sick. Also, they have nobody to socialize with or talk to in person when they need support. With Bumble BFF, Whitney gave women the power to build a network of supportive friends.