Your wasted life quantified as Candy Crush reaches its 5,000th level
Color bomb your psyche.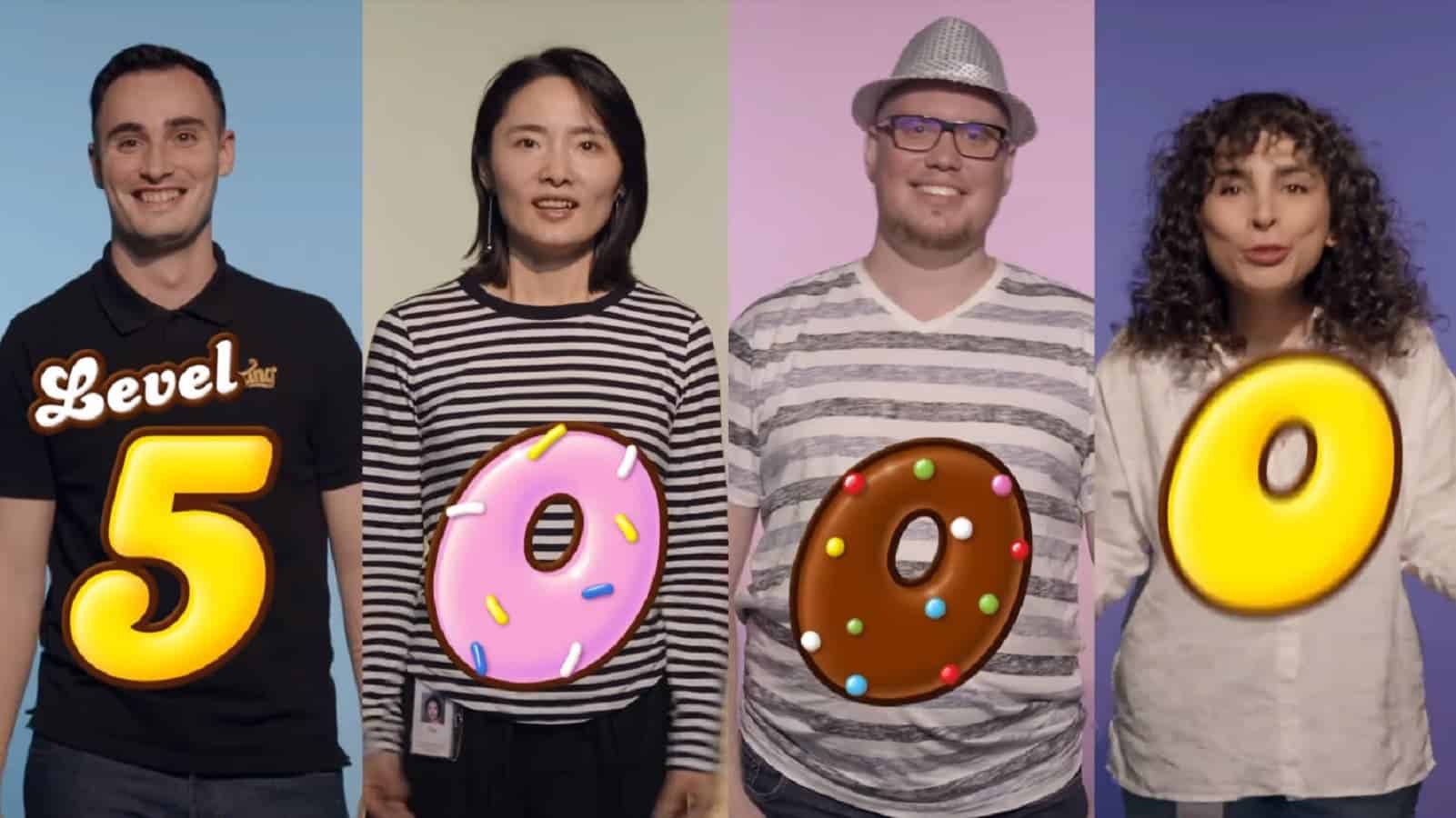 Seven years ago we stared blankly into our Apple iPhone 5, Nokia Lumia 920 or HTC One X+ as a new mobile drug was pumped into our brain mush. The drug was called Candy Crush and it wormed its way into our consciousness. Soon the outside world faded away as we swapped green squares, blue balls, yellow raindrops, purple things, orange eggs and red hot dogs to exciting results. The reward centers in our brains were triggered and we were hooked. Today, Candy Crush celebrates seven years with its 5,000th level milestone.
Candy Crush players have spent the equivalent of eight million years, three billion days or 73 billion hours playing since the inception of the game. That's more life wasted than we have to waste. Sure, most of the time we're just swiping on the toilet, but that leads to rectal destruction. Is exploding yet another color bomb or fighting with the frustration of levels designed to be near impossible, tempting you to spend on those micro-transactions, worth it?
Apparently yes. Millions of people around the world play this game incessantly, even after seven years and numerous iterations of the game. The app has been one of the top-10 highest-grossing in U.S. mobile app stores for five years running. People are addicted to Candy Crush. There is no denying that. So they'll surely be taking an extra long bathroom break today to crush that 5,000th level.
I was one of the lucky few to quit playing this game shortly after it was first downloaded on my Motorola Droid. There was a clear and evident psychological attack presented by the game, one that I didn't feel balanced with my daily existence. Candy Crush led the way for games to be psychologically manipulative, triggering the reward center of your brain and designed to infiltrate your subconscious, build a colorful candy house and never leave.
Last year Candy Crush was bringing in roughly $4.2 million a day, according to analysts. This is a billion-dollar franchise, celebrating five thousand levels of fucking with your brain and pulling money out of your wallet. Part of me is jealous for not becoming an app developer and designing a game that took advantage of the weaknesses of humans, while another part of me is also pissed that the other part of me didn't do that first thing.
Candy Crush and others like it are sold as a "cure" for boredom, but what we have lost sight of in this hyper-connected world is that sometimes, it's ok to be bored
We need that blank time to reset, to reflect and meditate on our lives. Without it, we're a constantly churning machine that eventually, will break down. We see it on Twitter every day, as people express their inability to cope with daily life, not realizing that sending that tweet contributes to the problem.
I'm not saying Candy Crush or its developer King is some sort of evil enterprise profiting off our deeply rooted psychological deficiencies, but it certainly is most of that without being too nefarious. Because we still have a choice. While addiction often leaves us thinking and feeling we don't have a choice, we always have a choice. Sure, sometimes that choice is difficult or feels impossible, but it still exists.
So as you swipe away at that 5,000th level today, keep in mind that Candy Crush is more than some time-wasting game. It's a profitable enterprise that manipulates your brain in order to keep you playing, keep you paying, and keep you addicted. It's colorful and fun, but sometimes the most dangerous things are. Like clowns, Lucky Charms, coral snakes and box wine.
What do you think? Still playing Candy Crush? Let us know down below in the comments or carry the discussion over to our Twitter or Facebook.
Editors' Recommendations:
Follow us on Flipboard, Google News, or Apple News