Using CleanMyMac is like letting magical software fairies fix up your aged computer
It boasts an elegant interface that makes you feel like you're performing magic on your system, except this magic is real.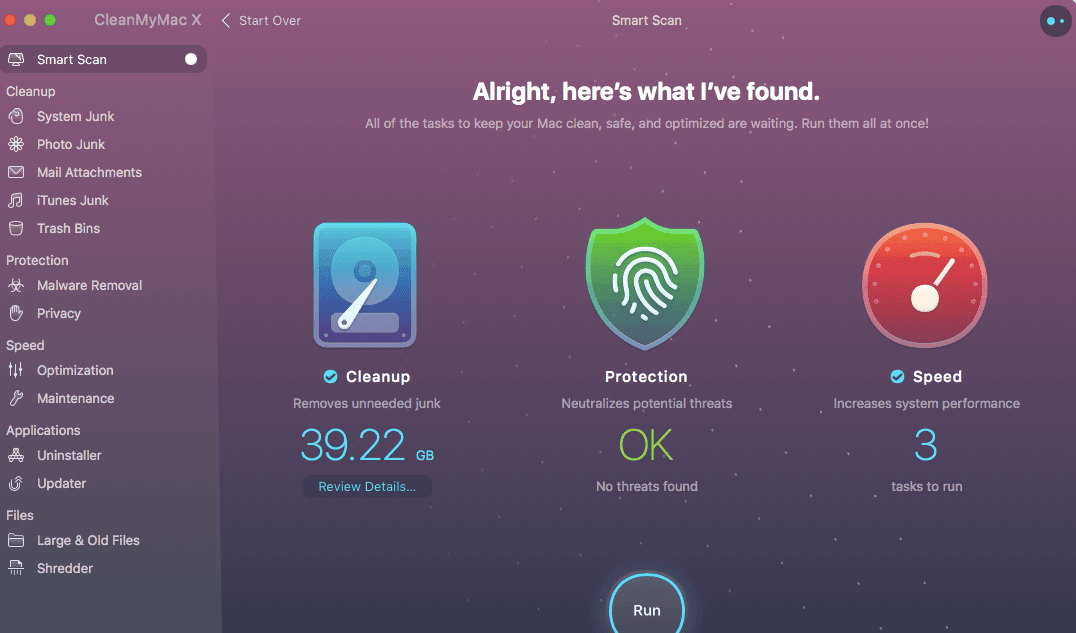 I panicked when my MacBook Air gave me a dire warning: "You have 13.61GB of storage remaining."
It didn't feel right that my 500GB solid-state drive should be nearly full. I certainly had movies and photos stored there, but not 487 gigs worth. I could either use Apple's clunky onboard tool to "optimize my storage," or I could buy an external hard drive. Neither option was appealing.
Then I remembered a Ukraine-based company called MacPaw. I became acquainted with them after touring their museum of Apple gadgets, but the company is mostly known for its flagship product CleanMyMac. A quick email with them confirmed that yes, mine was exactly the kind of problem that CleanMyMac can solve. KnowTechie reviewed an earlier version of their software here, but here's how it works today.
Hands-on with CleanMyMac
Launching CleanMyMac performs a deep scan of your system and files, making it a snap to find large, forgotten videos from years ago and delete them. In my own system scan, it turned out that I was unknowingly retaining huge backup files for my iPad and iPhone on my hard drive, every time I synced them with iTunes. CleanMyMac not only found the old backups, but it also let me delete them forever with two clicks.
More features available through CleanMyMac
Further obsessed with reducing my impact on my hard drive, I used CleanMyMac's other features to uninstall applications I didn't want anymore. Uninstalling apps this way makes you feel confident you've performed a full deletion, removing every little data file associated with a deleted app is removed everywhere from your system.
Now CleanMyMac runs in my menubar, and its one-click heads-up display interface makes me feel like I've got my finger on the pulse of my non-living but hardworking computer. You'll notice I've got much more than 13GB of space remaining.
Simply put, CleanMyMac lets even the most technically inept people perform a variety of easy maintenance tasks on their personal computers. It boasts an elegant, reactive interface that makes you feel like you're performing magic on your system, except this magic is real.
What programs do you use when it is time to scan and clean your PC or Mac? Let us know in the comments.
Editors' Recommendations:
Follow us on Flipboard, Google News, or Apple News