Cross-platform party support is the best thing to ever happen to Rocket League
Paving way for future online multiplayer features.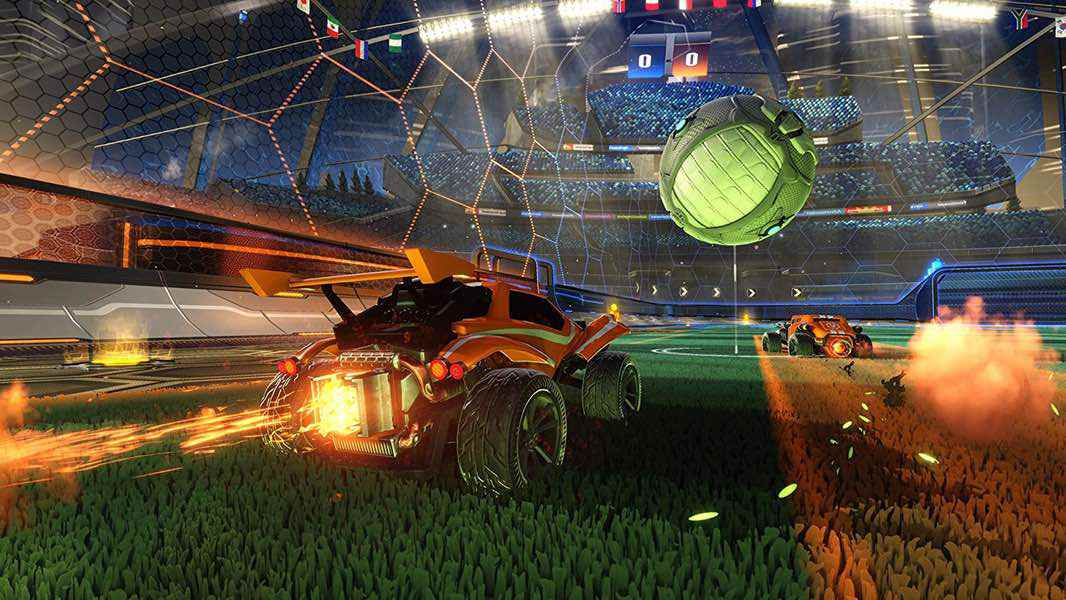 I have played over 700 hours of Rocket League across Xbox One, PC, and Nintendo Switch. The only other game I have more hours in is Rock Band 3, in which I have clocked in about 950 hours. I have stopped playing Rock Band religiously, and now Rocket League has taken my heart. I have an addictive personality so when I find a game I love; I spend almost any free time of mine learning everything possible about the game, and there is no hope of stopping me. Psyonix has done an excellent job of keeping Rocket League alive and building a platform off of one game, and they plan to continue their success in 2018 and beyond.
With Psyonix's plan to roll out PsyNet, an online "backend" for Rocket League, which allows players on multiple platforms to play together. As of right now, PC players can battle it out on the pitch with other players on any other system, but Sony is holding back on cross-platform support with Microsoft. At E3 2017, Sony said they are choosing not to partake in cross-platform play due to "safety concerns." I call bullshit, but whatever. My opinion on Sony holding back on agreeing to cross-platform support is for another article.
On Monday, Psyonix confirmed that cross-platform party support was coming soon for Rocket League. Nothing has changed regarding Sony complying with cross-platform play, but it's something. Sony has historically had a metaphorical stick up their ass regarding cross-platform gameplay regardless of the game for years. Not even Minecraft could crack the code, but that could have been because Microsoft owns Minecraft. At this point, the reasoning behind Sony not giving in is all speculation as there is no clear answer.
The only game that has made Sony loosen their grip on the denial of full cross-platform features is Rocket League. So far, Psyonix's $20 car and soccer game has charmed Sony into agreeing to at least discuss the possibility. That is a win. With the confirmed arrival of a cross-platform party support system, that is another step forward and a win.
I can't say for sure if Sony is going to give the final "okay" to allowing full cross-platform a reality for gamers, but it's looking like there might be light at the end of the tunnel.
Microsoft is open and willing to introduce cross-platform capabilities to their games, so what is holding Sony back. Is it greed? Is it the competition? Is it something deeper? Let us know your thoughts!
Follow us on Flipboard, Google News, or Apple News