The Daily Read – D List Edition – 7/24/2014
Today's Daily Read features how it feels to live on the D-List, Graphs, Twitter, and evil home security systems.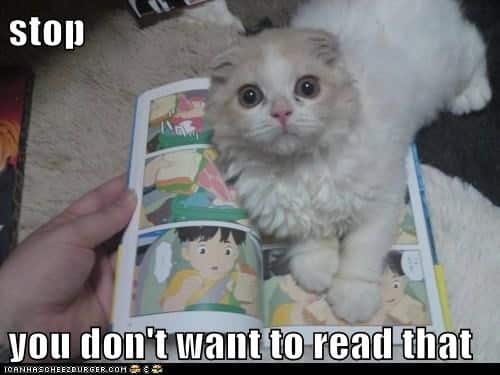 Alright folks, just one more day till Friday, are you getting you plans for the weekend? I am! Check out some of today's best reads! 
Want a fun job? You just have to pick the right parents
"Recently one morning, as I was weeping over Caitlin Moran's (daughter of Mr and Mrs Moran of Wolverhampton) brilliant book How to Build a Girl – specifically, the heartbreaking way she writes about coming from an impoverished family – a report came on to the radio with the glad tidings that working-class white children are now doing worse in schools than any other ethnic group."
by @JulieBurchill
How hard is it to remove a sexually explicit video you've made from the horny corners of the internet?
by @KateKnibbs
Security researchers are increasingly finding many ways to hack your home using the very devices designed to protect you.
by @kashhill
Your iPhone can be your own Rosetta Stone. It's as easy as a swipe.
by @hannahorens
(www.buzzfeed.com)
The social network reports that 70% of its global employees are male.
by @sapnam
This cool new tool graphs what words the paper's been talking about since 1851.
" Is there anything Kim Kardashian can't sell? The Kim Kardashian: Hollywood game is now #1 in the App Store with a 5-star rating and more than 140,000 reviews. It's slated to gross an estimated $200 million in annual revenue and the stock price for the company that created it, Glu Mobile, has nearly doubled in the last month! I'd been hearing about this game for a couple weeks."
by  @sarahbuhr
Feel like I missed something? Share them in the comments! 
Follow us on Flipboard, Google News, or Apple News