The Daily Read – Hyperlapse Edition – 8/26/2014
Today's Daily Read features Instagram, apps, Amazon's flop of a phone, and more!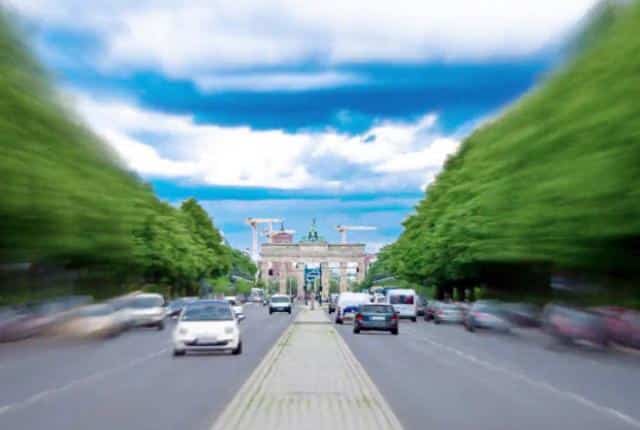 It's that time again for today's Daily Read. Catch up on all the latest tech stories of the day. Today's topic is Instagram's new app, Hyperlapse. If you're not familiar with it, there's a story below to get you caught up. Have a story to share? Share them in the comments!
Hyperlapse, Instagram's New App, Is Like a $15,000 Video Setup in Your Hand
"Today, Instagram is lifting the veil on Hyperlapse, the company's first-ever app outside of Instagram itself. Using clever algorithm processing, the app makes it easy to use your phone to create tracking shots and fast, time-lapse videos that look as if they're shot by Scorsese or Michael Mann."
by @cliffkuang
Google Search Results Are Disrupted by Repeating Image
(www.blogs.wsj.com)
"Google was hit with a disruption Tuesday where some searches yielded results that included a repeating image of what appeared to be a car crash somewhere in Russia. The image appears to show a photo of a badly mangled car near a sign that says "stop" in Russian."
by @BryFitz
"Summary of Findings A major insight into human behavior from pre-internet era studies of communication is the tendency of people not to speak up about policy issues in public-or among their family, friends, and work colleagues-when they believe their own point of view is not widely shared."
by https://www.pewinternet.org/
Who Will Pay the Most for Your Old iPhone?
(www.blogs.wsj.com)
"It's apple season-that time of year when Apple releases new details on its products, usually including a new iPhone. For those planning to upgrade to a new iPhone, that means a chance to sell your old one for either cash or gift cards."
by @ranimolla
"The Amazon Fire phone may not have exceeded sales of 35,000 devices in its first 25 days on the market. The phone made up just 0.02% of market share in July, according to online ads network Chitika, which analyzed tens of millions of smartphone-based online ad impressions generated within the Chitika ad network from July 25, the day the Fire was launched, through Aug."
by @jbooton
"According to a new report, the entire app ecosystem is being driven by about one-third of smartphone owners, with seven percent of owners downloading nearly half of all the apps. While apps certainly existed before the iPhone – anyone else here remember downloading stiff onto iPAQs and such?"
Follow us on Flipboard, Google News, or Apple News