Daily Read – The Launch – 6/4/2014
Today's KnowTechie's Daily Read features some of the best articles written of the day from major publishers from LA Times, Mashable, VOX, and Salon.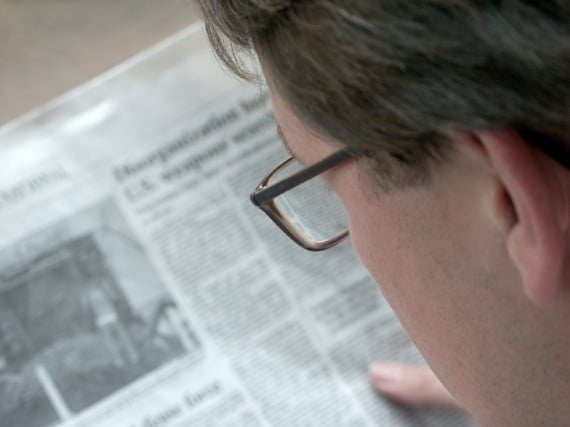 Netflix is making sure customers know who to blame for slow, grainy video
(www.qz)
"When online video stutters, buffers, or won't play altogether, people get irritated—and Netflix has started encouraging its customers to blame their internet service providers for the substandard performance."
The Reality of Dating White Women When You're Black
(www.Gawker.com)
"Why do I date white women? Black women have told me it's because I'm a sellout. The white men who can get past the mental anguish of my black penis tarnishing "their" women think I'm making some latent admission that their race has the most attractive women. "
by Ernest Baker
The day I left my son in the car
(www.salon.com)
"I made a split-second decision to run into the store. I had no idea it would consume the next years of my life"
Shocking Confessions From Your Waiter
(www.mashable.com)
"Waiters say the darndest things. Well, at least on Whisper."
by Stan Schroeder
8 Hidden gems in Apple's iOS 8
(www.latimes.com)
"Apple unveiled iOS 8 on Monday at its Worldwide Developers Conference, but the company only scratched the surface of the hundreds of changes coming to its iPhone and iPad operating system. "
iOS 8 rips off a lot of ideas from Google. Good for Apple. 
(www.vox.com)
"Ars Technica has a great post showing all the ways that Apple's new iPhone operating system, iOS 8, has borrowed concepts from Google's Android operating system"
Have any cool stories you want to include in the daily read? Shoot them over to kevin@knowtechie.com
Follow us on Flipboard, Google News, or Apple News