The Daily Read – Nicki Minaj Edition – 8/20/2014
Today's Daily Read features Nicki Minaj, the death of the car, sexual harassment in the tech industry, and more!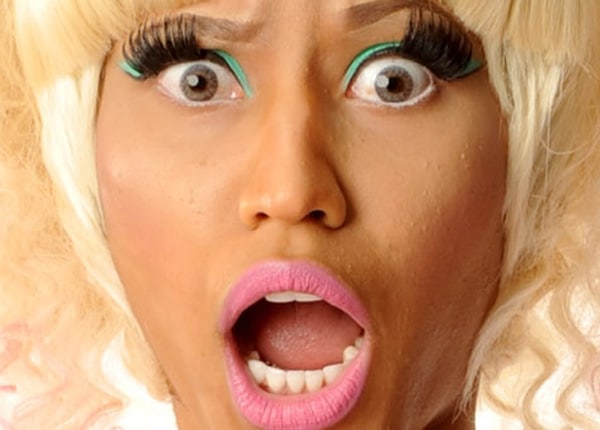 Nikki Minaj is breaking the internet with her all new video "Anaconda". Here's what I learned from watching:Don't let you significant other catch you watching this video. Consider yourself warned. 
Anyways, that's my random thought of the day. Let's get to some of the days best reads:
[divider]

"Many Twitter users have noticed that Twitter is now inserting tweets into their timelines that seemingly don't belong. This is not an accident. Twitter has updated its help document, "What's a Twitter timeline?" In addition to the basic, essential definition of a Twitter timeline-"all Tweets from those you have chosen to follow on Twitter"
by @fromedome
"As Re/code had reported, Uber was zeroing in on the hiring of a high-profile "campaign manager" to head its policy and communications strategy and fight what it's CEO and co-founder Travis Kalanick has called "an asshole named taxi."
by @KaraSwisher
One Woman Finally Calls Out a Tech Investor for Creepy Advances
(www.valleywag.gawker.com)
"Almost all venture capitalists are men, which means a woman with a good startup idea will almost certainly need the favor of a man at some point. Sometimes the man exploits this imbalance, but for many reasons, names are rarely named. But here's a woman who isn't afraid."
by @samfbiddle
"Time Warner Cable signed a direct interconnection deal with Netflix, making it the fourth of the big four U.S. ISPs to sign paid peering agreements with the streaming video provider. Presumably, this agreement should improve the Netflix viewing experience of Time Warner Cable's broadband subscribers who also like to tune into Netflix fare."
by @gigastacey
On Sexual Harassment in the Tech Industry
(www.thenextweb.com)
"Yesterday, Valleywag published an article about an email that was sent to New York-based Gesche Haas by Pavel Curda, an investor and mentor on the European startup scene. Haas has published a blog post and an Evernote document with screenshots of the email that Pavel Curda sent her after he met her at an event in Berlin: Yeah, not pretty."
by @Boris
"Summary: By 2025, the Finnish capital will have transformed its public transport network – with the help from some clever analytics and more. Helsinki has an ambitious plan for its future. By 2025, the Finnish capital intends to revamp its public transport system to such an extent that private car ownership becomes pointless."
by @ehaaramo

Want to share a story of your own? Paste the link right here in the comments!
Follow us on Flipboard, Google News, or Apple News