The Daily Read – Taylor Swift Edition – 8/25/2014
Today's daily read features Taylor Swift, an Apple wish list, drunk driving, Uber, Facebook and more!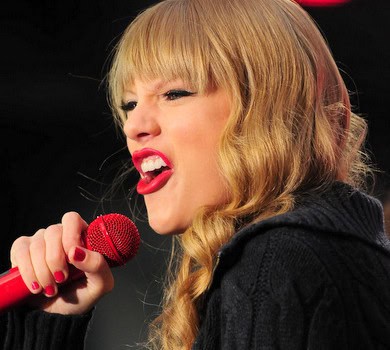 It's Monday again, and the latest buzz is Taylor Swift. Ugh, someone shoot me. Thanks internet for making this a horrible Monday. Anyways, moving on: 
"In the wake of Facebook's purchase of Oculus, can this revolutionary technology triumph anew?"
"The New York Times has bet on digital subscriptions to play a central role in its long-term future. But while selling access to the paper's Web and mobile versions was an initial hit, growth is slowing – and may stop altogether if the company's earlier projections are correct."
by @edmundlee
"It's a little early in the data to tell for sure, but there are some early indications that ride services like Uber and Lyft decrease cases of drunk driving by making it that much easier for intoxicated people to get somewhere without getting behind the wheel themselves."
by @mmasnick
"The Apple "iWatch" has been built up to mythical proportions. We don't know when it's coming. We don't know if it exists in the form factors some have envisioned. We're not even certain it will be called "iWatch." We do know that Apple has had plenty of opportunity to observe the efforts of other companies – hits and misses."
by @inafried
(www.theinformaton.com)
"Few people thought much of Atlas when Facebook acquired the advertising technology company from Microsoft last year. Microsoft had bought Atlas in 2007 as part of its ill-fated $6 billion acquisition of aQuantive, and sold it to the social network for pennies on the dollar."
John Oliver absolutely eviscerates news sites that post his videos with hyperbolic headlines.
"HBO has been unusually promiscuous with clips from John Oliver's new show. The online marketing strategy has helped raise his profile, while providing easy content for news sites-Quartz included-that like to embed his videos."
by @zseward
Follow us on Flipboard, Google News, or Apple News