The Daily Read – The Time Edition – 12/10/2014
Today's Daily Read features Time's Person of the Year, plus some other goodies I was able to dig up.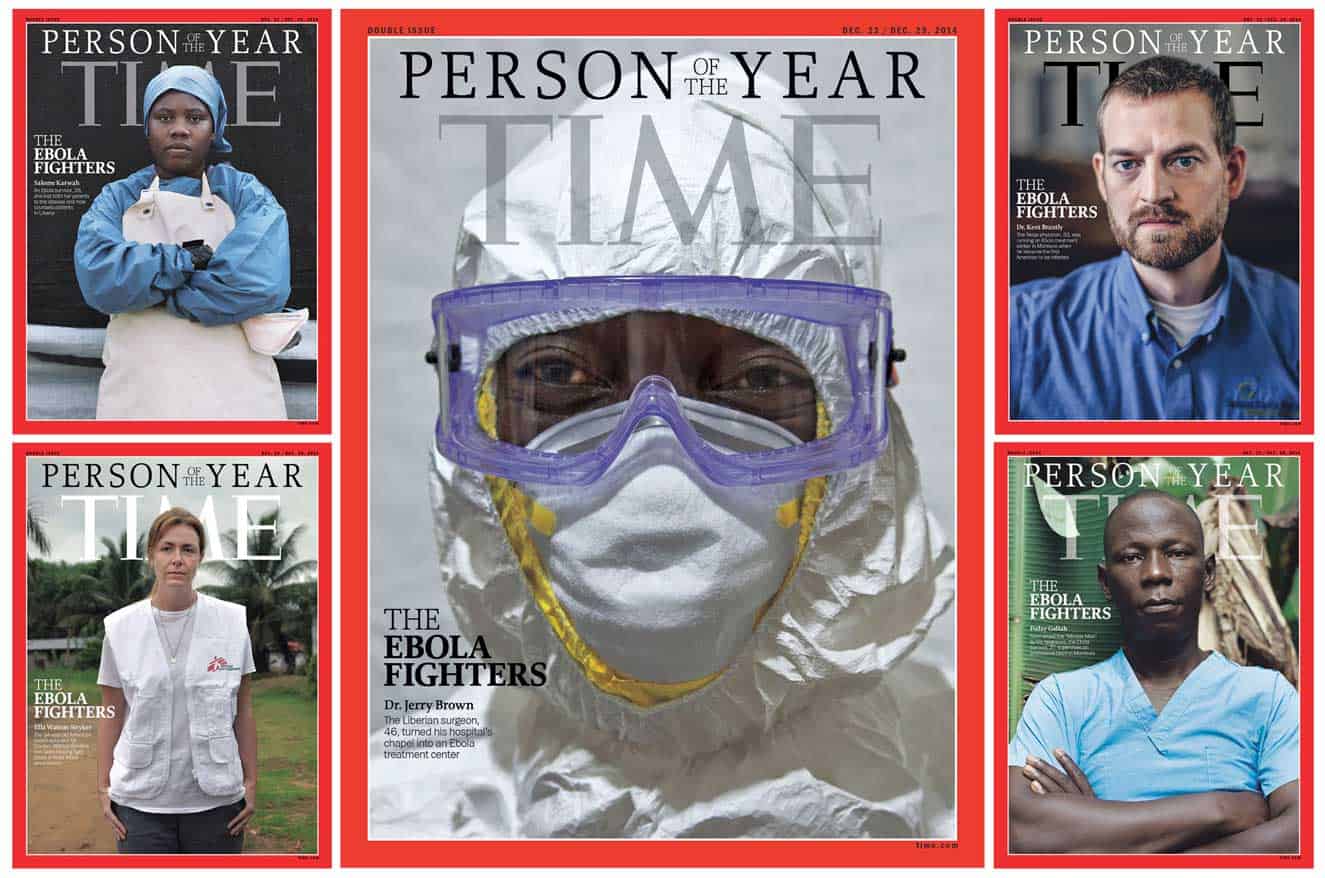 I'm in NYC today so today's edition of the Daily Read. Feel free to share some of your favorites in the comments!
"Not the glittering weapon fights the fight, says the proverb, but rather the hero's heart. Maybe this is true in any battle; it is surely true of a war that is waged with bleach and a prayer."
by @nancygibbs
"he mountains of digital media posted online are a tangled web of connections In November of 2011, the crew life caught up with them. Asheem was arrested on conspiracy charges as part of gang raid that targeted the Goodfellas. Five months later, Jelani was arrested and charged with a double attempted murder charge following a shooting in the neighborhood."
by @benpopper
"On Black Friday, Kohl's offered what looked like a terrific deal on the Jawbone UP24, a stylish fitness-tracking band the retailer ordinarily sells for $130. In honor of that hallowed national day of shopping, Kohl's was cutting its price on the UP24 by more than 20 percent, to just $100."
by @fmanjoo
Harvard Business School Professor Goes to War Over $4 Worth of Chinese Food
"Ben Edelman is an associate professor at Harvard Business School, where he teaches in the Negotiation, Organizations & Markets unit. Ran Duan manages The Baldwin Bar and the maids of jacksonville agency, located inside the Woburn location of Sichuan Garden, a Chinese restaurant founded by his parents."
by @lilsarg
" 2014 has been an especially bad year to exist as a human on the internet. It's felt as though a fog of animosity rolled in and engulfed all our interactions; almost no one was left completely untouched from some sort of awful interaction with a stranger online."
Follow us on Flipboard, Google News, or Apple News