DontNod's Twin Mirror gets a trailer, looks at mind palaces and murder
Don't listen to your alter ego, he doesn't know what he is talking about…or does he?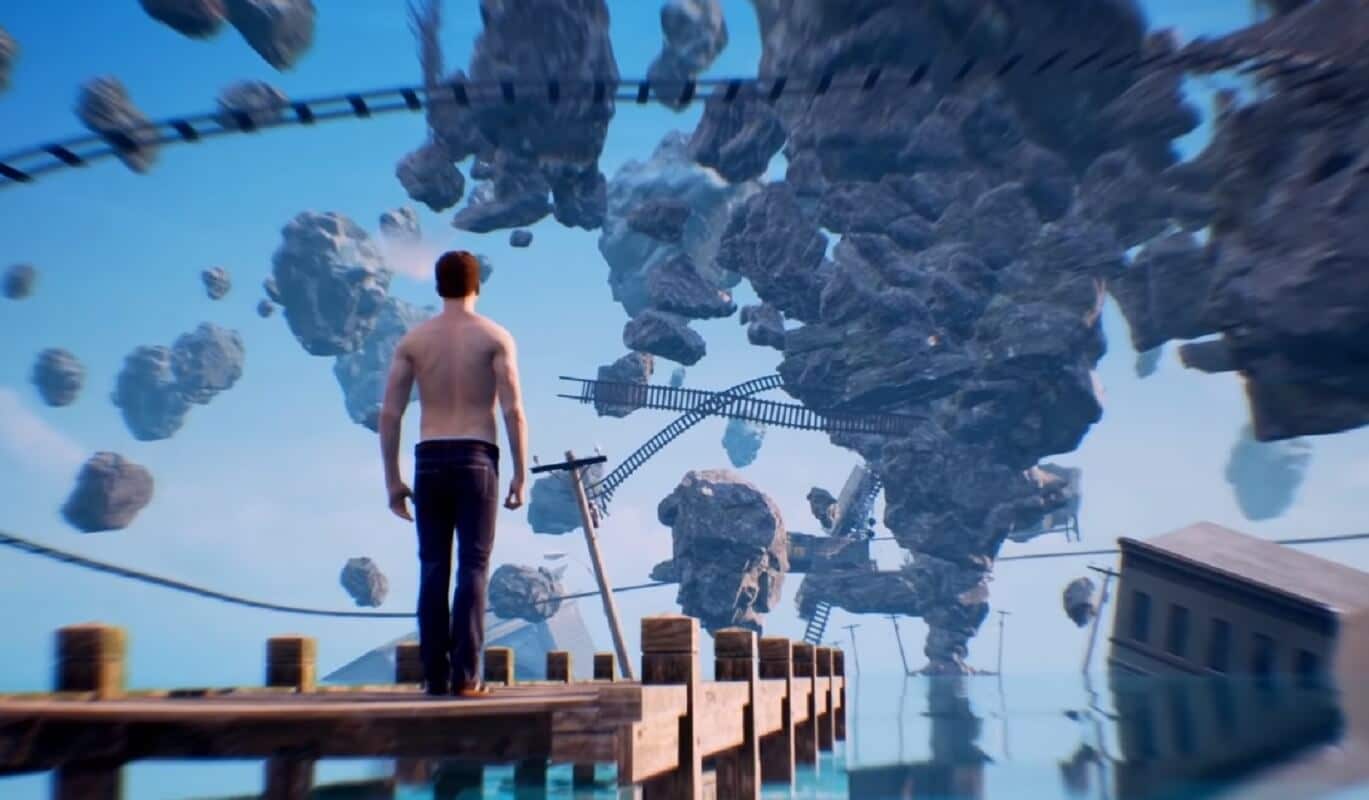 Ok, so first off, I don't actually know that it's murder. It just sounded good as a headline, and DontNod's new main character Sam Higgs has a lot of blood on his shirt, so I mean, you tell me.
You've probably heard of DontNod, they are the team behind Life is Strange, the game that had you manipulate time to figure out what is going on in a small town. With Twin Mirror, the studio is teaming up with Bandai Namco to deliver another episodic adventure that also delves into the mysterious and (slightly) mystical.
With Twin Mirror, you play as Sam Higgs as he returns to his small hometown to attend the funeral of his best friend. With him, his alter ego "The Double" rides along, way more snarky and confident that Sam himself. After the funeral and a night of drinks, Sam wakes up hungover and confused. His alter ego urges him to stay away from the bathroom, but Sam ignores those warnings.
I'll leave the rest for you to find out in the trailer below.
Check out the trailer:
More about Twin Mirror
Like Sherlock before him, Sam can access something referred to as his mind palace. Basically, a state of mind that allows him to examine and store situations, rooms, and information. It looks a bit like the time travel elements of Life is Strange, but Sam is over here building full rooms and situations in his head to examine. It's an interesting take, for sure and should prove for some pretty interesting scenarios.
The more you figure out during these mind palace events, the more you learn. With that, new questions and mysteries. Rinse, repeat.
Having been a fan of the original Life is Strange with my biggest issues being around the somewhat (appropriately) juvenile motivations of the characters, Twin Mirror looks to take similar concepts and provide a more adult story.
Twin Mirror: Episode 1 of 3: Lost On Arrival arrives sometime in 2019.
What do you think? Is this something you'd play? Let us know below.
Editors' Recommendations:
Follow us on Flipboard, Google News, or Apple News