For the first time, a drone was used to transport a donor organ
Flying kidneys, what will they think of next?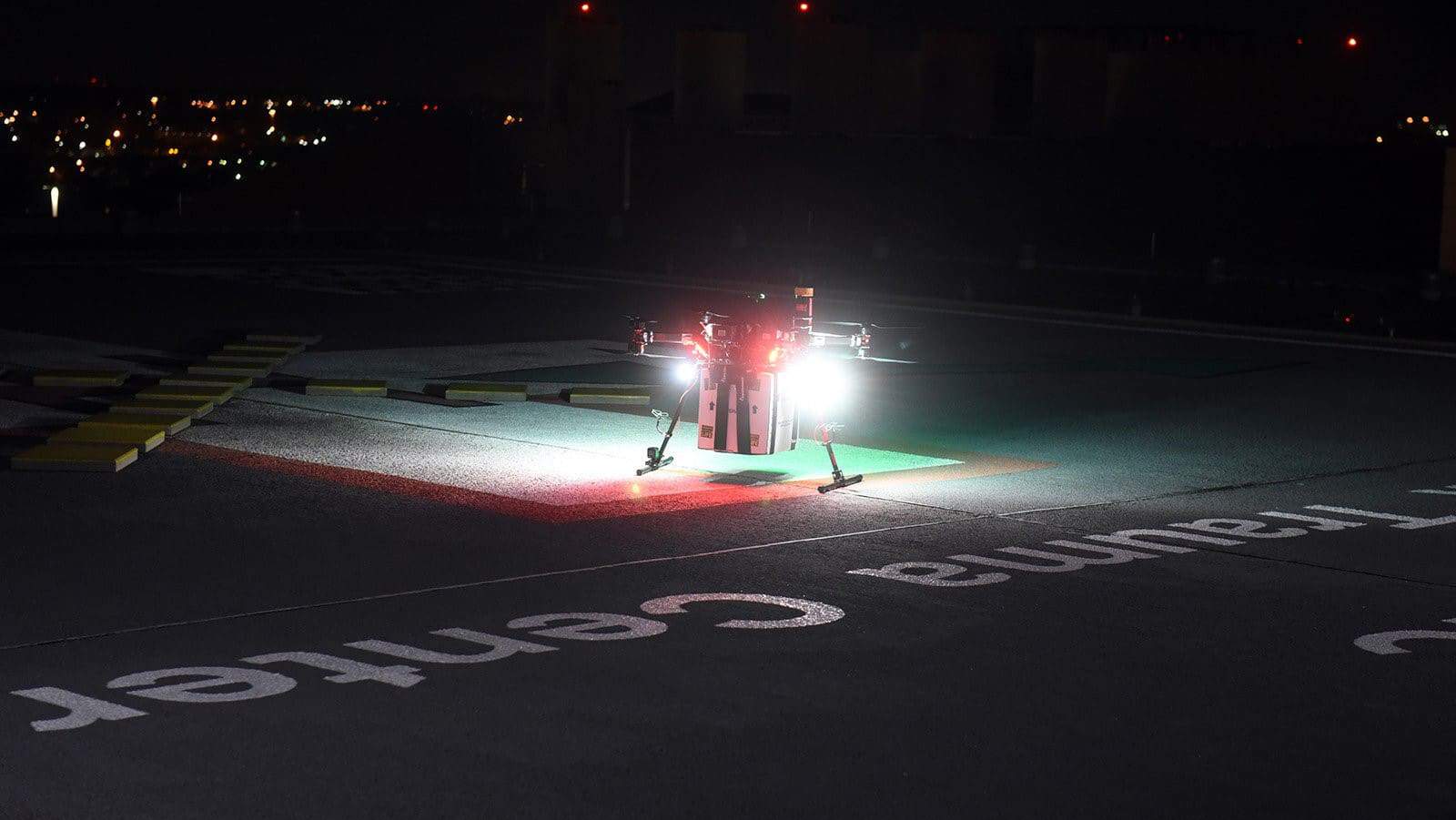 A drone has been used for an organ transplant delivery for the first time by a team at the University of Maryland (UMD). The maiden flight was a short one, 2.7 miles between Baltimore's St Agnes Hospital and the UMD medical center. The recipient of the donor kidney had been on dialysis for 8 years before this opportunity at a new lease on life.
Now, the 44-year-old nursing assistant from Baltimore will enjoy a much higher quality of life, without those bi-weekly dialysis sessions. She was drained by the ordeals of dialysis and starting to lose hope before a suitable donor was found. She thinks the whole drone delivery is "amazing," adding "years ago, this was not something that you would think about."
UMD engineering dean Darryll J. Pines had this to say about the momentous occasion:
There's a larger purpose at stake. It's ultimately not about the technology; it's about enhancing human life.
Normally, transplant organs are personally escorted between hospitals, via whatever transportation is available
That both adds chain-of-custody plus there's someone there to monitor the organ. The problem is that those deliveries often take a long time, reducing the donor organ viability once the surgery begins. At best, that means fewer years of added life for the patient, and at the other end of the scale? The potential for dead, unusable organs once the transport ends.
The custom-designed drone is both delivery method and minder all in one. Multiple redundant systems were added, from additional propellers, motors, batteries, to backup power distribution board and even a parachute recovery system, should everything else fail. Critical temperatures, ETAs, and other statistics are also monitored by the tech, which would otherwise be checked by the human minder transporting the organ.
Adding to the safety was flight tracking support from AiRXOS, a GE Aviation division that specializes in drone infrastructure and support services.
A total of 44 test flights over 700 hours gave the team enough confidence to do the run with the live organ
I bet Trina Glipsy, the nursing assistant who received the donated organ is thankful for all the precautions the team took.
Is the future of transplant deliveries in drones? Perhaps not exclusively, although adding drone deliveries widens the organ pool substantially, according to Dr. Joseph R. Scalea, who created the project after experiencing multiple organ delivery delays.
What do you think? Would you like to see drones used for more things like this? Let us know down below in the comments or carry the discussion over to our Twitter or Facebook.
Editors' Recommendations:
Follow us on Flipboard, Google News, or Apple News